Strengthen your professional knowledge
Prepare for a successful school year with live and on-demand presentations by respected educators
Take your professional development to the next level with Voyager Sopris Learning's on-demand webinars! These brief, instructional presentations focus on remote learning lesson tips, school-year planning strategies, COVID-19 learning loss, assessing students during a year like no other, and much more.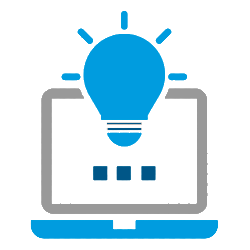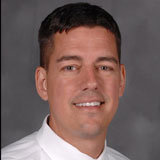 Dr. Rick Ferdig
Preparing for January and Beyond: Lessons from Remote Learning in Spring and Early Fall
COVID-19 impacted—and continues to impact—teaching and learning in many ways. While some had hoped we would return to some level of normalcy by fall 2020, educators are now preparing for a second wave that may take many schools back online for spring 2021. Even if there is a cure or vaccine and all schools return to face-to-face teaching and learning, many educators understand the need to capitalize on what remote teaching and learning taught us and how to continue to use technology to better prepare our teachers, better educate our students, and better engage our parents.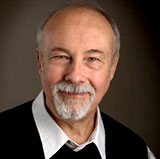 Dr. Tim Rasinski
Teaching Fluency in Remote Learning Environments
Given the current reality, the need for new approaches for teaching and learning reading— especially in online/remote environments—is critical. Now, is the time to provide educators with approaches for making reading instruction work for all students in all instructional environments. Join literacy expert and member of the International Reading Hall of Fame Dr. Tim Rasinski as he shares the importance of fluency for overall reading proficiency, and how best to address fluency in a remote learning environment.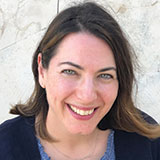 Dr. Melissa Orkin
RAVE-O: An Engaging, Remote-Ready Solution to Fluency and Comprehension Challenges for 2nd–5th Grade Students
Building fluency among struggling readers is one of the greatest challenges an educator can face. That is because fluency is a complex skill that represents more than speed, it represents a student's ability to apply all of their word knowledge. When students read words, they are not applying their knowledge of phonics, but also their understanding of vocabulary, parts of speech, and morphology. The RAVE-O program is the only strategy-based fluency curriculum that teaches students to use the multiple aspects of word knowledge to increase their reading automaticity and comprehension. In randomized control studies, RAVE-O coupled with phonics programs has been more effective at building decoding, fluency, and comprehension than phonics programs alone.
Through your participation in this webinar, you will learn more about:
The research behind reading fluency including the importance of rime patterns, vocabulary, parts of speech, and morphology
The instructional framework of RAVE-O and how each lesson addresses multiple aspects of word knowledge
RAVE-O tools, tips, and strategies that are particularly helpful for students with Naming Speed Weaknesses and English Language Learners
They ways RAVE-O can be implemented through remote instruction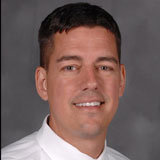 Dr. Rick Ferdig
Preparing for an Uncertain Fall: Five Remote Learning Tips for School Leaders
Fall and a new academic year is upon us without a cure or vaccine. Educators are now faced with continued, tremendous uncertainty about teaching and learning, and if and when remote instruction will be a reality. Will remote learning be short term or necessary through winter? Will some students return to the classroom full or part time? Many questions remain. School leaders will benefit from this useful presentation that explores the challenges and what you should address now for a successful fall.
Our presenter, Dr. Rick Ferdig, has studied online and blended K–12 learning for the past 20 years. In this webinar, he will present five recommendations for school leaders as they prepare for the school year—whatever form it takes—during the months ahead.