Phonological 'PH'oundations: Clarifying the Essential 'PH' terms to Maximize Instruction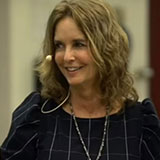 Educational Consultant at the Pennsylvania Training and Technical Assistance Network (PaTTAN) Harrisburg
As an educator supporting literacy instruction, has this ever happened to you? You are reviewing an instructional resource for teaching phonemic awareness and the resource describes phonemic awareness as the relationship between letters and sounds. What is wrong with that?
In 1997, Congress asked the "Director of the National Institute of Child Health and Human Development (NICHD), in consultation with the Secretary of Education, to convene a national panel to assess the status of research-based knowledge, including the effectiveness of various approaches to teaching children to read."
The resulting seminal report from the National Reading Panel (NRP, 2000) identified essential components for teaching reading in what has come to be known as "the big five of reading." The big five of reading include: phonemic awareness, phonics, fluency, vocabulary, and comprehension.
In the years since the NRP and likely long before, the "PH" terms, phonemic awareness and phonics have often been confused, conflated, and used interchangeably. Adding to the confusion are numerous similar sounding "PH" terms critical to literacy instruction such as: phoneme, phonology, phonological memory, phonological naming, phonological processing, phonological representation, phonological sensitivity, phonetics, alphabet, digraph, diphthong, grapheme, morphology, morpheme, and morphology.
Might it be confusing to educators when all these "PH" words are bandied about when we discuss instruction and intervention? Without a doubt, yes, and yet it is essential to have a common language and a deep understanding of each of these terms to maximize instruction.
Every profession has its own language and terminology and education is no different. We cannot teach what we have not defined and understood. The example at the beginning of this blog highlights this issue. Phonemic awareness is "the conscious awareness of individual speech sounds (consonants and vowels) in spoken syllables and the ability to consciously manipulate those sounds" (Paulson, 2018). Phonemic awareness can be "taught in the dark" as no printed letters are involved. Phonemic awareness is taught exclusively at the oral level, there is no print. The minute we introduce letters with sounds (phonemes); it is phonics. Phonics is, "the study of the relationships between letters and the sounds they represent" (Paulson, 2018). Both share the same Greek root "phon" meaning sound, but the instructional practices, while related, differ substantively and knowing that makes all the difference for maximizing instruction and student learning.
If you are an educator like me, this terminology, and the related practices were never taught to you directly and explicitly at the college or university level. I learned these critical terms and much more aligned with the science of reading from LETRS® (Language Essentials for Teachers of Reading and Spelling) LETRS is THE gold standard in professional learning in the science of reading. The theoretical frameworks, essential terms, and related instructional practices aligned with the science of reading are integral to LETRS. The "PH" terms highlighted in this blog and their distinctions are the focus of LETRS® for Early Childhood Educators Unit 3 Session 7. What do each of these "PH" terms mean? Why are they so essential to literacy development? How are they taught effectively? Find the answers to these questions and more in LETRS for Early Childhood Educators.