Respected literacy experts discuss topics about the science of reading.
Learn from today's pre-eminent professionals and deepen your knowledge about topics related to the science of reading with our Science of Reading Webinar Series. You will learn why the science behind learning to read is important for student success and how you can implement it in your school or district. This informative webinar series explores what the science of reading is, how it is taught, and why it is critical to teaching students to read.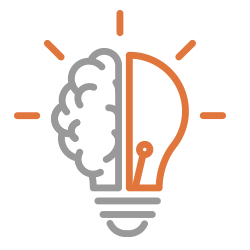 Sound Walls in Your Classroom: The Pathway to Reading Fluency
How do sound walls support the science of reading? Do you know how to best use a sound wall to get your students reading successfully? How can you improve the sound wall you're already using?
Find the answers to these questions and more when you join us for this useful presentation. Literacy and sound wall expert Dr. Mary Dahlgren will help you build a thorough understanding of how to use a sound wall, implementation tips, and more—everything you need to know and why. This is one more step in understanding the speech-to-print connection to improve outcomes for increased reading skills.
Dr. Dahlgren, founder of Tools 4 Reading, (the original authority on sound wall resources), will share the research that validates reading is a process that requires knowing the sounds and print, and she will illustrate how a sound wall is a pathway to make sense of how print represents those sounds.
She will also share:
The need and purpose of having a sound wall in the classroom
How to introduce and teach all 44 phonemes
How to integrate a sound wall into your daily phonological awareness and phonics instruction
How and when to add print to a sound wall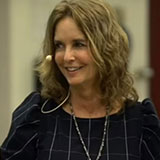 Dr. Pam Kastner
Educational Consultant at the Pennsylvania Training and Technical Assistance Network (PaTTAN) Harrisburg
Phonemic Awareness and Letter/Sound Associations: Practices for Teachers
Phonemic awareness is an essential early literacy skill that underpins a child's ability to read and spell and yet research demonstrates that without direct, explicit instruction in phonemic awareness, this skill eludes many students (Adams, 1990).

Join us for this instructional presentation exploring the research supporting phonological and phonemic awareness and the theoretical frameworks that underpin it.
With an emphasis on how to teach phonemic awareness and letter/sound associations with effective Structured Literacy practices, this webinar will share strategies, resources, tips, and encouragement to literacy educators. Our expert will also share assessments to inform instruction and intervention, as well as comprehensive literacy resources to transfer knowledge to practice.
Participants will be able to:
Define phonological and phonemic awareness
Define decoding and encoding
Transfer knowledge to practice using instructional routines
Building a Reading-Writing Connection in the Classroom
Interested in improving your literacy teaching and discovering creative new ways to get students excited about writing? Join teacher and science of reading advocate Hannah Irion-Frake for this applicable webinar! Our presenter will explore the reading-writing connection and will share ways you can appropriately increase the amount of writing students do in your classroom. The presentation will span the strands of Scarborough's Reading Rope and will include strategies for writing related to both word recognition and language comprehension.

We hope you'll join us as Irion-Frake illustrates how writing can strengthen reading instruction. You'll learn:
How opportunities for writing can strengthen students' reading development
Classroom-friendly strategies to increase opportunities for students to write
Science of reading best practices for classroom implementation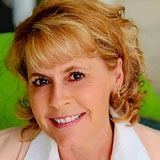 Dr. Julie Klingerman
National LETRS Trainer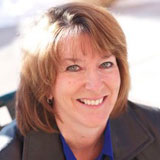 Melody Ilk
National LETRS Trainer
Help! How Do I Get My District Administrator or School Principal on Board with the Science of Reading?
One of the most important factors in student learning is the teacher's knowledge base. In recent years, there has been promising evidence that teachers are becoming better equipped to teach reading and writing by better understanding the science of reading. However, major decisions about curriculum and instruction are often made at the administrative level. Without equally knowledgeable and supportive leadership, teachers may find themselves limited in their ability to implement substantial change in their classrooms. Join Melody Ilk and Julie Klingerman as they present very specific and practical ways to begin talking with leadership about moving toward best practices in reading and writing for your students.
The How and Why of Implementing a Sound Wall
Have you ever wanted to implement a sound wall, but are not sure how to get started? In this informative webinar, literacy and sound wall expert Dr. Mary Dahlgren will share the basics of setting up and implementing a sound wall, including how sound walls support the science of reading. If you already are implementing a sound wall, Dr. Dahlgren will show you the latest ways to improve it to increase reading skills.
During the webinar, Dr. Dahlgren will discuss:
The best way to arrange a sound wall
Introducing the sounds in a sound wall
How to implement a sound wall once it is set up

We hope you will join us.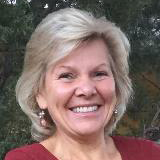 Dr. Carol Tolman
National/International Literacy Consultant
Phonological Awareness, Reading, and Writing: What Teachers Need to Know
Although we may not always know what came first, (the chicken or the egg?), we do know what came first in the world of literacy: speech. Both reading and writing are based on speech. We use a "speech-to-print" system, not a "print-to-speech" system when decoding and encoding words. Without an understanding of the way sounds are represented in print, many students continue to function well behind their peers. Evidence exists in support of phonemic awareness and its foundational role, but what does that really mean, and how does that translate to practical applications in the classroom? Join Dr. Carol Tolman as she outlines the role of phonological awareness, what misspellings tell us about students' misunderstandings of phonemes, and what we can do about these errors to enhance their learning.
Attendees will learn to:
Listen to students' articulation errors as a window into their understanding of phonemes
Identify reasons for specific misspellings, leading to targeted instructional responses that improve reading and spelling
Articulate why subphonemic features are an important component of instruction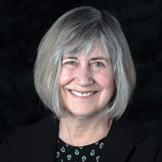 Dr. Susan Brady
Emerita Professor of Psychology at the University of Rhode Island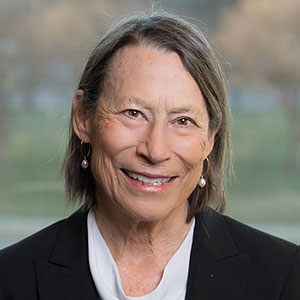 Dr. Louisa Moats
Author of LANGUAGE! Live®
Is the Science of Reading Influencing Mainstream Educational Practices? Not Enough.
Scientific study of how children learn to read has been underway in the U.S. and around the world for several decades. Much has been discovered about the language and cognitive abilities related to success or difficulty in reading, about the neurological pathways that must be developed, and about implications for instruction. Yet, unfortunately, for the most part, mainstream education has not benefitted from these important developments. Join this fascinating and enlightening discussion that will target why and how this has happened. Dr. Susan Brady will identify steps to bring the gains from science to teachers and their students.
Attendees will learn:
Why the field of education is resisting and rejecting the science of reading
What strategies are being used to limit or block changes in instructional practices and in teacher preparation
What kinds of actions in states and schools indicate positive steps toward adopting science-based reading practices—and which do not
The presentation will end with a discussion and question-and-answer segment with Dr. Brady and literacy expert Dr. Louisa Moats.
Never Miss an Episode
Add your email here to sign up for EDVIEW 360 blogs, webinars, and podcasts. We'll send you an email when new posts and episodes are published.