Educators' Choice: EDVIEW360 2022 Year in Review
Updated on
December 15, 2022
. . . Looking back on YOUR favorites
Here at EDVIEW360, we are looking back at 2022 with a feeling of gratitude for a rewarding year. First, we're thankful for our community of educators and readers. Having an engaged audience that offers such insightful input and feedback keeps our content timely and relevant. Thank you.
We're also grateful to our team and special guests for the thought leadership they've offered through this year's articles, podcasts, and webinars. It makes us proud to be contributing to the conversations around education and literacy by hosting innovators in the industry.
As always, our audience makes it clear which topics resonate most. In case you missed these posts or episodes, here is our round up of the top content from 2022 in each category:
---
BLOG
Vocabulary Instruction: Strategies for the Classroom
In this article, third-grade public school teacher Hannah Irion-Frake discusses how choosing rich vocabulary for instruction, preplanning vocabulary routines, and creating a vocabulary-rich classroom are all research-based ways to promote student vocabulary development.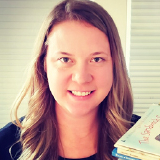 About the Author: A graduate of Bucknell University, Bloomsburg University, and the University of Massachusetts Lowell with master's degrees in both reading and curriculum and instruction, Irion-Frake is committed to spreading awareness about the science of reading and Structured Literacy practices.
---
PODCAST
How Handwriting Supports the Science of Reading
Handwriting reinforces reading and spelling skills and is linked to reading and spelling achievement. In this insightful podcast with guest presenter Laura Stewart, you will learn how handwriting supports the science of reading and strategies educators can use immediately in the classroom to build handwriting into their daily lessons.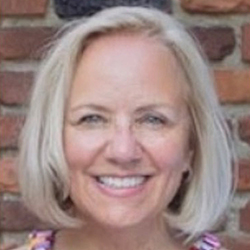 About the Presenter: Laura Stewart is a dynamic educator and organizational leader. Stewart is the chief academic officer for 95 Percent Group. She has dedicated her career to improving literacy achievement at leading education organizations and companies including The Reading League, Highlights Education Group, and Rowland Reading Foundation. As a published author, she presents her work nationally and internationally.
---
WEBINAR
The Science of Writing: Accelerate Overall Literacy Development via Writing
In this webinar, Dr. Leslie Laud presents evidence-based practices for closing gaps in learning, such as the latest advances in the science of writing, the five keys of the science of writing, overlaps between reading and writing, and why writing can lift overall literacy outcomes.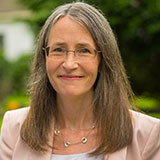 About the Presenter: Dr. Laud is a nationally recognized writing-staff instructor and consultant to hundreds of schools. She holds a doctorate in curriculum and instruction from Columbia University, where she also taught teacher education courses. She is currently conducting an empirical research study about structured ways to teach sentence writing.
---
Keep the Conversation Going in 2023
Clearly, instruction strategies and research focused on addressing gaps in literacy and language acquisition were top priorities for our audience this year. We'd love to hear from you about topics you'd like us to explore next year. Please reach out at webinars@voyagersopris.com with your ideas.
Among all the things we're grateful for at EDVIEW360, educators top our list for their dedication and the work you do. Happy holidays and best wishes for a great 2023.