Introducing Our Trial Winners—Take a Literacy Adventure With Reading Rangers
Updated on
March 17, 2021
This year, Voyager Sopris Learning® released a new online supplementary reading program that helps students—struggling or not—get excited about reading. Perfect for use for remote instruction and inside the classroom or both, Reading Rangers is meaningful independent reading practice filled with engaging experiences, aimed at improving reading fluency and comprehension. We're hearing such great things about Reading Rangers—how it can also be used with any core reading or literacy intervention program and how much students love it.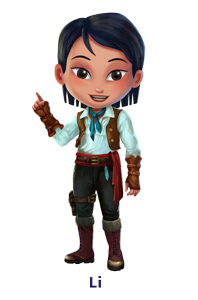 Led by our encouraging host Dewey, students rescue animals from the mysterious villain, Buckleboot, and embark on fun journeys filled with challenges, puzzles, activities, and rewards.
Parent Mitchell Coats commented on Facebook, "My daughter views each journey and passage as a fun challenge and loves to beat Buckleboot as it sparks her competitive nature. She has also really enjoyed being able to customize her character.";
This winter, Voyager Sopris Learning launched a contest where educators who registered for a free classroom trial were eligible to win some special prizes as their classrooms experienced meaningful reading practice through Reading Rangers. We're happy to announce the three contest winners:
Carmel Smith—Seattle Public Schools (WA)
Kristy Havard—Pasadena Independent School District (TX)
Dorinda Hall—Bedford City School District (OH)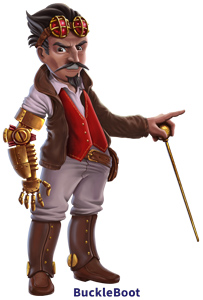 These lucky educators each won a classroom set of fun Reading Rangers laptop carrying cases, ready-for-adventure flashlight pens, and notebook-ready character stickers to share with their students.
Smith is teaching her class remotely, but she is looking forward to sharing the fun swag with her students when she returns to the classroom.
(Teaching remotely or in the classroom? Sign up for a free online trial for your classroom here.)
Great characters and an engaging storyline make Reading Rangers fun for students, but educators can rest assured their students are getting much more than entertainment—practice in the five essential skills of reading is critical, and help build the strong foundational skills they need to progress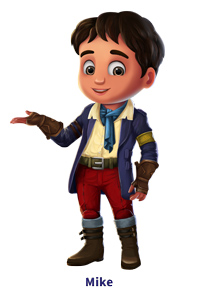 Havard said of Reading Rangers, "I really appreciate the science-based literacy strategies embedded in the program. My students were engaged, and I know they were receiving quality instruction outside of direct instruction with me. This piqued my interest to pursue long-term accounts for particular students, especially into the summer."
Havard said the program is a great tool that can be used during spring and summer breaks to circumvent learning loss and into the school year for continuous reading practice.
Strengthening student skills in vocabulary, comprehension, and fluency with Reading Rangers not only improves reading skills inside the classroom, its impact is visible in all aspects of life.
As Coats said, "I think (my daughter) has learned quite a bit over the last month but I think the biggest improvement has been in her confidence."
What could be better than that?

Interested in Reading Rangers? Start Your Adventure