Five Essentials of an Adolescent ELA Program
by EdView360 on March 8, 2018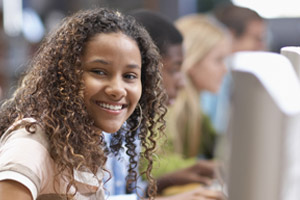 Do you know the essentials of an adolescent ELA program?
Adolescents who struggle to read do so for a variety of reasons. They may have learning challenges, may be new to this country and the English language, or may have experienced setbacks in early grades. Regardless of why they are struggling, they need more than a basic reading program to get them on track.
Studies show students who receive literacy instruction with the five essential components of a comprehensive adolescent ELA program are better equipped to succeed. Each component fits with the others to build student skills and help advance them to grade-level achievement.
The components, described in the infographic below, include:
Reading Foundational Skills
Reading Comprehension
Vocabulary
Grammar
Writing
Having the essential components is only part of the process. These components must wrap around an engaging, interactive, and motivating program—a program that is age-appropriate, including peer-to-peer coaching, and strong teacher-led instruction.
Review the infographic, which you can print. This can serve as a helpful reference for understanding the five essential components and addressing the "what" and "why" for each component.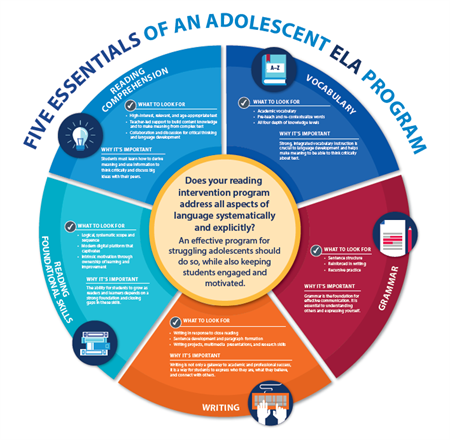 With a comprehensive ELA intervention that systematically and explicitly addresses these five components, students can rapidly excel to grade-level success.
Principal Excited about Student Progress with LANGUAGE!® Live
Give your struggling students more by ensuring they receive the best literacy intervention instruction possible.

Download the Five Essentials of an Adolescent ELA Program and visit believeliteracyispossible.com to see more information, stories about student success, and helpful resources. Join us as we continue to celebrate the potential in every student.