Uncovering the Logic of English: Reversing the Educational Crisis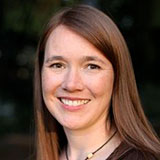 Denise Eide
Author of The Logic of English: A Common-Sense Approach to Reading, Spelling, and Literacy
Reading is the most important skill children need to master to be successful in school and life. However, students increasingly are struggling with this most basic of academic abilities. When children have difficulty reading, they can quickly fall behind their peers. Luckily, there are ways to improve almost any child's reading proficiency with good instruction that's based on science.

This fascinating discussion with renowned author Denise Eide will explore how the English language works, and the importance of spelling in developing better readers. Eide, who was mentored and inspired by literacy giant Robert Sweet (one of the nation's most-powerful champions of phonic-centered reading reform) will share why students need to be taught the building blocks of words: phonograms and spelling rules, and how understanding the reasons for the spellings of words can transform teaching and learning. Eide will share the "rules" she outlines in her book, ways to teach students to analyze the reasons for English spellings, and much more.
We hope you'll join us for this fascinating podcast!
Guest Presenter
Denise Eide is an educator, speaker, social entrepreneur, and curriculum designer. She has worked in the field of literacy instruction for more than 25 years and has authored 23 books and more than 20 supplements based on the information presented in Uncovering the Logic of English.
Transcript

Narrator:
Welcome to EDVIEW360.
Denise Eide:
I sometimes say that I put my hand on the heartbeat of the literacy crisis before I actually looked up the statistics. It was after that I looked up the statistics and realized that two thirds of students in the US read below grade level. And that also motivated me to say, "We need to get this information out there. It's out there, but we need to get it. It needs to be widespread."
Narrator:
You've just heard from Denise Eide, author of Uncovering the Logic of English, A Common Sense Approach to Reading, Spelling, and Literacy. Ms. Eide is our guest today on EDVIEW360.
Greg Hullett:
Welcome everybody to our EDVIEW360 podcast. My name is Greg Hullett. I'm an account executive at Voyager Sopros Learning. I am very excited about our conversation today with Denise Eide. Denise is the author of Uncovering the Logic of English, a Common Sense Approach to Reading, Spelling, and Literacy. And Denise is an educator. She is a speaker, she's a social entrepreneur. She travels around the country speaking to multiple people. She is a curriculum designer. She has worked in the field of literacy instruction for over 25 years and has authored 23 books and over 20 supplements based on the information presented in her book, Uncovering the Logic of English. Thank you so much, Denise, for joining us today.
DE:
Thank you for having me.
GH:
Well, it is a pleasure because Denise is very knowledgeable in the English language and we are here today to talk about maybe some ideas about how students are taught English, how students today are taught how to attack unknown words and morphology. And we are just going to go through a few questions if that's okay with you, Janice, Denise.
DE:
Absolutely. I'm looking forward to it.
GH:
Good. Wonderful. So I'm curious in reading your book, which is a great book by the way, it was very interesting. What inspired you to write Uncovering the Logic of English, and what did you want to accomplish by writing it?
DE:
Yes, I was really inspired first and foremost as a mother. So I want to tell you a little bit of my story. I have twin sons who struggled with reading and literacy in our home was really important from the time that they were born. I read to them every single day when they were preschoolers and toddlers, we'd go to the library and we would actually bring a laundry basket to get books to read. And so my children, they loved books and we would read, like I said, for an hour or more every day. But when it came time to learn to read, my sons used APH phonics program and they learned things like A says ah and a. S says ss. B says buh. They had learned a few diagrams like sh says sh, et cetera, all the normal things. And then they went to read books. They could read decodeable readers like Sam sat.
But when it came to real books, they struggled and in fact, they started to hate reading. And that broke my heart as a mom because they would cry. They would do things like they would misread is as iss and have as have is just on and on and on over and over. And I'd say that's a sight word. I'd try to help them decode the parts they could and say that part's an exception. And soon they didn't want anything to do with books anymore. So I went on a search like a lot of parents have been doing to how do I help my kids? And because my background is in curriculum and instruction, I can read curriculum like it's a novel. So I began to read books on how to teach reading. I began to read different curriculums and I stumbled across a book in the Orton Gillingham genre of reading instruction.
And I discovered things like S actually says two sounds, ss and zz. And I discovered that there's more than two reasons for a silent final E, that English words don't end in V. And so what I did is I began to teach my sons a more complete set of phonics rules based on the Orton Gillingham method. And I began to analyze spelling words with them. And I thought I had experienced a miracle because these boys who are now like eight years old and struggling with reading went from not reading to reading chapter books like The Chronicles of Narnia in a few months. So they were now reading at the same level of book that they were listening to as audio books in the evening. And at that time, I didn't know anything about the simple view of reading or the science of reading. I just knew that these concepts, these phonetic concepts had transformed my son's lives.
And I also understood something else. I had taught adult literacy for many, many years, particularly to a lot of Eastern Europeans. And they would ask me all these questions about the language and I'd say "That's an exception. English is crazy." And now I had answers. So I wanted to share the way that this information had transformed my family's life and that I also understood could transform other people's lives in a really accessible way. So that's what inspired me.
I will add one other thing. I had started to give some presentations to homeschool conferences, to private schools on my favorite spelling rules and my favorite phonics concepts. I called that presentation the Logic of English, and it was actually during those presentations that I discovered the literacy crisis in the United States because honestly, when my son struggled, I thought it was just our family. I thought that they were a small percentage, but I would get up and I would share my favorite rules and how this applied to words. And people would come to me afterwards and they'd share stories about how they themselves struggled with reading, how their spouse did, how their kids did, how they as a teacher struggled to teach reading. And I sometimes say that I put my hand on the heartbeat of the literacy crisis before I actually looked up the statistics. It was after that I looked up the statistics and realized that, and that also motivated me to say, "We need to get this information out there. It's out there, but we need to get it. It needs to be widespread."
GH:
Wow. I think that's amazing. So basically you started off as a mom wanting to improve your kids' reading, and then it's just blown, I mean, you've written 25 books and look where you are now just from starting with your kids. I think that's absolutely amazing. So you're a self-made literacy specialist. Wow. I'm just blown away by that. And when I was reading your book, Uncovering the Logic of English, you actually saying, everybody says, "Why wasn't I taught this in school teachers? Why wasn't I taught this in college? This wasn't even in my teaching certification of how to do this." And I found myself while reading your book with is and is with the Z sound, I found myself aloud going, "Huh, that's interesting." I never noticed that before. So a lot of things to uncover, and you mentioned the United States, it is pretty across the country.
The literacy gains that have been made haven't been quite what we wanted to do as a sales rep for Voyager Sopros. I get calls all the time from not only teachers and curriculum people and principals and admins, but from parents saying, "Hey, my school isn't making the gains with my child that I want to see." But starts with the parents maybe to say, "Hey, school, you might not be teaching the right strategies." And like I said, it's cross country. We hear this all the time. So why do you think the United States currently has one of the lowest literacy rates in the developed world?
DE:
I think it's because of how we teach our language. We don't teach systematically and explicitly and we don't teach in a way that aligns with what we know about reading. I found the podcast Sold a Story absolutely fascinating to hear the history of how we teach reading and how that has persisted today. Even though the research has evolved, we now know how the brain learns to read. We now know a lot about how a student learns to read. But here's what I think. I think that when Mari Clay developed cuing, I think there was a reason. She didn't know how to decode the words. And in fact, I have a stack here of some level one readers and I find myself kind of obsessed with what happens when you provide a child a book after they've learned some phonics. What happens when they go to read a level one reader?
So here is Penny and her marble. This is the first sentence. Penny was. Was would be a exception. Pushing. Pushing is an exception. Her doll Rose. So you have these words. Some of them are high frequency words. And so those we say, "Well, they should memorize those by sight." But then you get to Rose, well, this is a person's name. They're not going to be able to guess this from the picture. Although with Little Bear, it's interesting. It is cold. Is would be an exception. See the snow, the an exception. See the snow come down, come is an exception. Little bear. Here's where I think queuing comes in. We often think that EA says E, when two vowels go walking, the first one does the talking, right? Well, if this is an exception, well, we could look at the first letter and the last letter, look at the pictures and guess.
So I think our phonics rules have not been complete enough combined with the fact that we've not known enough about how the brain learns to read and the science of reading. We're now at a point in history where we know what these studies say. We know how people learn to read. We know what skilled reading looks like. And I think one of the big keys is now we need to know how does English actually work? How do we apply what we know about how someone learns to read in any language to our language, English?
GH:
Wow. I would agree. Because when you go to sight words after the 1920s and 1930s, talking a little bit about history here, everything changed to sight words. And like you said, it's a guessing game. You have to use context clues, you have to guess. A lot of that was covered in your book. And I'm thinking to myself, well, if they saw the illiteracy rising after they've changed to sight words instead of talking about phonics and phonograms and that sort of thing, why didn't anything change? Let's talk about Robert Sweet, who was your mentor. He was huge literacy giant in the government. He was in the Reagan administration back in the '90s and he worked tirelessly for government reform when it came to reading. And let's talk a bit about the role that he played in your life and how he influenced you.
DE:
Yeah, I know Robert Sweet as Bob Sweet. Bob became my mentor. And I'd love to just share a little story with you about Bob. So after I wrote Uncovering the Logic of English, I sent out review copies to a lot of people who were in the world of literacy. And at the time, keep in mind I'm a mom, so I don't know who's motivated in this. I didn't know who Bob Sweet was, but I had found the National Right to Read Foundation website. My thought, well, National Right to Read Foundation that would be a good place to send a book about literacy. So I sent a review copy, and at the time Bob emails me back and says that he has started to read it and he loves it. He's going to put it on his website at National Right to Read Foundation. And as he read it, he said, "I'd really like to meet with you." And it happened to be that I was going to be in Baltimore speaking at a conference. And so Bob asked if he could take me out to dinner with some other people involved in literacy and was such an intimidating event because by this point I had Googled, who is Bob Sweet?
GH:
I bet.
DE:
I was very intimidated, I will tell you this. But we went, and this is a true story. We went to this restaurant and he sits me down at the head of the table and his wife is there and some teachers from another school district that he invited to bring along. And he pulls Uncovering the Logic of English out of his bag and he sets it down in front of me and he said, I quote "This book I believe is going to change the nation."
GH:
Wow.
DE:
I actually spilled my water all over him, which made me even more uncomfortable. I'm shaking now because I'm thinking he doesn't know. There's like 100 copies in circulation and one of them is the one in front of him. But he said something to this effect, he said, he has worked his entire career to changing reading from the highest levels of government from the top down. And he said, what I understand you to be saying, and this is what I am saying, is he said, you are saying that until everyone knows how English works, that S says two sounds, we're going to struggle with the literacy crisis. And he said, I was convinced it's grassroots.
And I thought that was really fascinating. Now, I still don't know. I actually think in hindsight, all of the work the government has done on the National Reading Panel, all of these huge initiatives, this is what is informing what I think now with the pandemic is becoming a grassroots movement. There's been a lot of work by parents with decoding dyslexia and IDA, but then with the pandemic, all these kids who went home and struggled with reading, all of this research, all of this huge work is now coming to light in a way that I think we actually have a chance to make a massive change. So if Bob were still alive, I'd say it's both and. It's not or top down. We need them both working together to change a ship that's this big and was moving in such a direction.
GH:
Yeah, yeah, that's great. That's a funny story actually, that I would be nervous as well, especially because you started off as just a mom with just your kids and now you're meeting with somebody in the government that sits in the House of Representatives and is trying to make this reform through whole nationwide. That would be a little scary.
DE:
It really was. And Bob became a really close mentor to me. He would send me emails on all the different things happening to literacy in the world. He would CC me on them, he would coach me. I was looking back at some of the emails as I was preparing for this and all the questions I asked him, he would answer in detail. We'd talk for hours on the phone. If I went to an IDA conference, there'd be people coming up to me saying, Bob Sweet told me I need to come and say hello.
GH:
Wow.
DE:
He really just helped me understand the bigger picture, helped mentor me as I grew Logic of English. He was involved in mentoring me as I grew an organization. So many pieces.
GH:
Wow, that's amazing. So he reached out to you and said, "Hey, your book that I'm holding right now," really influenced him to reach out to you and really get this out to the United States. That's an amazing, amazing achievement. Let's talk about the book a little bit. So I've read the book, I found a whole bunch of stuff that I did not know, that I wasn't taught. So with your Logic of English book, there are a lot of rules in there, and I was a little overwhelmed. There's 75 rules for phonics and that sort of thing. There's a lot of rules that show a connection between spelling, grammar, and morphology kind of all in one. Of course, this is very important to you, but how important do you think it is for teachers to use these connections in their literacy instruction?
DE:
I think it's really important. I think if we look at the body of work that's become the science of reading, right? It's a multidisciplinary field. A single thread that's running through all of it is that students need to understand how to decode words. If you look at the simple view of reading, decoding times language comprehension equals your ability to read and comprehend. Decoding is part of that. If you can't teach a child to decode, well, you have a problem. You look at the five strands of reading from the national reading panel, phonemic awareness, systematic phonics, well those are working on those decoding skills. You look at orthographic mapping, right? It's again, learning the letter sounds correspondences creates this amalgamation in the brain that gives you the impression that you can read words by sight. Same thing with the neuroscience. It's all contingent on the letter box.
And so there's this thread running through all of this research, and again, this research applies to any language or every language, but in English you have to be able to decode the words to be able to read them. And we know that when students learn how to decode, then they can self-teach fluency by practicing decoding words. So that's why I shared a few of those early readers with you. I've analyzed a lot of these early readers and with the phonics rules we teach, we often leave about 43, 46% of the book as exceptions. So that's a lot of guessing. So if we want to do what Emily Hanford was suggesting in Sold a Story and eliminate cuing, we need to give kids the information they need to decode.
And I think one of the things that's so powerful about Orton Gillingham, and this is an area I personally want to do more research, but as I understand it, as Anna Gillingham was developing those phonograms, she was looking not just at what phonograms to teach from a broad set of words, but from the high frequency words because kids are encountering those words frequently. So if they can decode those, then they'll begin to orthographically map them and that will build them into fluent readers.
So I think this is very important from the instructional standpoint in literacy for reading, but it also applies to spelling. When I speak, I like to show how these rules help solve problems. Why do we drop the E in like to make liking but not in charge to make chargeable? There are so many words where we as adults maybe just accept that these are hard to spell. But when you understand how English works, it's perfectly logical. You have an understanding of it. Also, we speak this huge language. We have over a million words in the language. No one knows a million words, but we may know 25, 50,000 words. You can't memorize all those. You can memorize 75 phonograms and their sounds. You can't memorize 25,000 words.
So if you think about that task, it's important to understand how our language works. And that's what this is about. This is about empowering people with how the language works. And here's another interesting thing. When you know how English works, every book becomes codeable. So if you think about where we're at in the science of reading movement right now, we have decodeable books and non decodeable books or real books. What does that mean? I think it means that the phonics rules we're teaching are incomplete because every word becomes decodeable when you know the rules.
GH:
Yeah, that totally makes sense. And when I was reading your book, I thought of the I before E after C, if you're trying to spell piece, that sort of thing. That's something that I learned in elementary school and I still remember it to this day. Even though I might not know how to spell a word with four different syllables in it, I still remembered the rule. So it seems like we're skipping over the going back to the basics and learning the sounds P-H for pharmaceutical says ff and it seems like we're going to sight words in just almost like a math equation of memorizing multiplication tables. When you see a word, memorize it, that's what it means. We need to go back to P-H makes the sound ff and going from there. Because if a student is going through second grade, third grade, fourth grade, fifth grade in elementary school, they're missing those basic rules to be able to sound out a word and figure it out for themselves because it will stick with them learning to read those rules.
And you did mention going through some of the programs like Orton Gillingham and some of the ones that are going back to phonetic sounds. And that's what my company does. So we're a company that's dedicated to the science of reading. That seems to be a big hot topic nowadays of science of reading. And I'm noticing a lot of schools are going back to the science of reading, being able to piece together phonemes and phonographs and morphology. We deal with intervention approaches that helps all children reach literacy success. I know that you mentioned in your book, it seems like only dyslexia centers and interventionists are teaching morphology instead of for core students in the classroom. And that's something that needs to kind of expand. So we're with you in the fight there. We're with you trying to get these back. So we're very interested in how these rules relate to science of reading, which is explored so expertly in the podcast Sold a Story. So how can our listeners learn more about how to teach students and how to decode or spell a particular word?
DE:
Yeah, that's a great question. So I actually want to circle back just briefly if that's okay, a little bit more to the idea of how the science of reading intersects. And I actually have a kind of idea that I'd like to put out for the science of reading community. So many of us in the science of reading community are teaching something called heart words, right? Where you can find is is a heart word. So you'd sound out i and then you'd put a heart over the S saying the zz sound. And I was just recently looking at this up, it's all over, even the word is. But I want to leave your listeners with a thought. If we have is and as and has and was in those high frequency words as exceptions, I think it'd be okay to mark the S as zz if it was just those four words. But Devin Kerns has done some research and he has a database out there called Finder. I don't know if you're familiar with it. Out of his database, do you have a guess of how many words were the S is saying the zz sound?
GH:
Oh goodness, I have no idea. No idea.
DE:
There are over 20,000 words in his database.
GH:
Wow. That's a lot.
DE:
In fact, in his database study S says this zz sound 43% of the time.
GH:
Wow.
DE:
So I think one of the challenges I have for us in the Science of Reading community too, is to really be thinking through the rules that we're teaching and that they're complete and that when we call something an exception, that we know that it really is an exception because otherwise we are not just leaving those four words as heart words. We're leaving 20,000 words as heart words. The same thing with A saying a, ay, ah. I've had this conversation with a number of people, well, ball, call, water, wall, they're all exceptions, right? There are actually over 2,000 words where A says that ah sounds. So again, I want us to think about in the science of reading community, making sure that we are integrating in phonics that considers the high frequency words and the frequency of these phonetic concepts in the language when we choose our phonograms and our rules that we're teaching or our letter sound correspondences that we're teaching. So that's my thought on that.
And then you asked me, I think, about resources because one of the problems that educators have, is how do I know? So I might challenge an educator to say, rather than saying to a student, that's an exception, look it up. But where do you look it up? So a place that you can go is actually our Logic of English website. We actually have published all of the phonograms for free, along with the chart. You can listen to them as well as all the spelling rules that we use for free. So you can go there and look those up and see if that helps with applying them to a word. And we are really dedicated as a mission-based organization to making this accessible to everyone. That's why we're publishing those pieces for free, and we want to continue to expand those resources.
GH:
Beautiful. Love that. So they have an online database that they can go to at any time on your website, and they can look up any of those rules. They can look up any of those decoding or spelling if they're not sure.
DE:
Well, and just to be clear, we don't actually at this time have a database ourselves for this, but we do have a list of all the phonograms videos of myself saying the sounds. We have a list of all the spelling rules. And so we have a lot of those resources available. So you can read the book Uncovering the Logic of English, or you can also go to our website and then you can also hear them there. So as you're helping kids sound out words, you could go and go, wait a minute, does this really say this sound? Oh yes, it does. That's one of the sounds. Maybe it's not exception.
GH:
That's great. And yeah, when I was reading the book, I'm going to hold onto this, this is not just an informational book and it's not something just to inform. I mean, it's a resource that they can open up and say, okay, here's the list. Because you have so many lists in there. So I think that's great.
DE:
One other resource we have is the book Sounding Out the Sight Words. And in that book we describe how to decode all of the Dolch words. So if a teachers being asked to teach these high frequency words by rote, you could look up, there's a way to look them up in the back and go to that page and know exactly how to decode that word.
GH:
Right. Perfect. Sounds great. Yeah. And I do love your book. It's written as though anybody can read it. It's not this huge book that no one can understand. Your everyday person can read it and understand it. Talking about teaching in the classroom, how can teachers teach it? Is there a sequence that you would recommend that you think is best for teaching all the phonograms and 31 spelling rules to students? Are there certain rules that are better suited for certain grade or age levels?
DE:
Sure. Great question. So first of all, I always start with the A through Z phonograms, and then I make sure I teach all the sounds. For example, A says ah, ay, a. C says ck, s. So what I would say to you, if you're a teacher in a classroom today and you're not using one of the Logic of English curriculums, go ahead and follow the sequence your curriculum is introducing them. However, go to our website and look, is the curriculum you're teaching teaching all the sounds? And if not, just add in the extra sounds. Those extra sounds are there for a reason to, prevent exceptions. And then as your students are decoding, you'll be able to go, oh, look at that. It actually says the zz the sound in this word, or et cetera.
Same thing with spelling rules. For example, if your classroom is introducing silent Es, go to our website, look at the spelling rules, and then you're probably going to find more reasons for silent E on our website, for example, English words don't end in V, add an E, then just extend your instruction, add in some of those concepts and practice some of those words as well.
So I would say you can integrate in and into your current scope and sequences just by making sure that you're teaching a more complete look at the language. And then when it comes to certain grade levels, I always go back and make sure that students have all the sounds of A through Z. And in fact, if I have an older struggling breeder, one of the things I like to do is point out words, for example, that I might go, this says ball, isn't English crazy? And I'll just explain to them what weren't taught a complete picture of the language. And oftentimes those students will say things to me, "Yeah, I thought there was something wrong with me." And I'll say, "No, there's nothing wrong with you, and in fact we're going to go back and we're going to fill in the complete picture. In fact, you were noticing something that's true, something that's true about the language, and now we're going to go and use those skills to fill this out."
And then the other thing I'd say is if you have a strong reader who's an older student, it is beneficial to them to learn the suffixing rules. There's a chart in uncovering on how to add a suffix to any word using three different rules. It's a flow chart, it works for every word. Even strong spellers struggle with this information, learning the sounds of sh, T-I says sh, C-I says sh, S-I say sh. These are used in advanced vocabulary words, Latin roots. And many students struggle to read and spell them because they don't know those phonograms. So those are a few tips for you.
GH:
Perfect. That sounds great. And when you were talking about that, I mean, I hear that all the time from intervention specialists that say, well, I have an eighth grader, but they're reading on a fourth grade level. They're well below where they need to be. Do you have any programs that aren't cutesy and kiddish that are more suited towards elementary school students that cover one of our programs rewards is great about morphology. It's an Anita Archer program, morphology, prefix, suffix, and really going back and having a program for adolescent students that won't make them feel less than for the other students. So plenty of resources out there also depending on what grade level that they're in. So I think what you're talking about is great.
A lot of teachers I've talked to, they use sound walls in early literacy, but not a whole lot. I've only heard that a few times of, "Oh, I use a sound wall in the class." And it seems to me the feedback that I get from these teachers that use sound walls and really show phonograms, it seems to me that those teachers are really onto something. It seems like their students are making more growth than other teachers. What would you recommend is, does that sound accurate?
DE:
I think sound walls are useful because they create a visual in your classroom where you can practice concepts that you've recently taught and gather examples from the language around you. I think the good thing, the best way to use a sound wall is to put up a phonogram that you're learning and then gather words that represent all the sounds that phonogram makes, or to put up a spelling rule that you're learning and to gather words.
GH:
As an example, as an to be used with that phonogram. Right.
DE:
Right. And then you can practice reading through those words or the students can look up and use them as their spelling words too, as a reference. And we actually have a free template on our website for a sound wall with the phonograms and spelling rules. And again, it's just a open source to be able to post so that kids have a reference point in the classroom to say, "Yeah, I'm learning that concept and now I can practice it as I develop my fluency with that concept."
GH:
I think that's great. I mean, I think that approach to it would be great. Because I'm a visual learner, and so you have a lot of students that you need to use a lot of different techniques and differentiation in one-to-one. And a lot of teachers can't do that. So anything helps when you have students that are visual learners. If I can't see what I'm supposed to be going through, if I just do it auditory, it won't stick. It won't stick, I won't remember it. So those sound walls provide that visual and I need examples to go with it. So for P-H or T-H or T-I-O-N, I'll need examples of intervention, the actual word before my brain says, "Oh, that makes sense," and it'll stick. So I think those are great examples to use.
So in reading your book, I read that you have teachers come up to you all the time and say, I mentioned this earlier, "I wasn't taught this in school, I wasn't taught this in college when I was going through my teaching certificate, they did not teach this to me." What would you say to teachers who have read your book and they're upset because they were never taught these spelling rules. What do you tell them when they say, "Oh, I can't believe I wasn't taught. I've been teaching for 20 years and I wasn't taught this." What do you tell them in response?
DE:
I think for teachers, I would say, first of all, you can't teach what you don't know. And so what I sometimes see with teachers is as they're in one of our trainings, they start to feel a very bad or ashamed about what they didn't teach all these previous students. But we can't teach what we don't know. And so we can't go back and fix that. But I think that we have a chance together, this is where the grassroots comes in to make a difference. We have a chance to help educate people about how we learn to read what we know about the science of reading and a chance to educate people about how English really works. And I like to focus on the potential here to make a big change because we've had really no changes in the literacy rates for decades since we've been measuring it.
I mean very, very small incremental gains. We lost those during the pandemic. But I think we're ready for disruptive change. And I would say that as teachers, we have a chance to make disruptive change by changing how we teach reading. And that's a good thing. The generations before us, they weren't able to make that change, but let's work together and bring about the change that 90, 95, 98% of kids are reading at grade level because that's a huge, I believe everyone like Bob Sweet said, then he founded the National Right to Read Foundation. I believe literacy is a human right, so we have a chance to bring this skill to everyone.
GH:
Yeah, I would agree. And you're seeing that on the rise. And when you think about it in your book, it says, imagine if 99% of our students in high school were at a literacy level of where they need to be. Imagine that thinking about after they graduate high school, whether they'd go to college or whether they get jobs right out of high school, imagine if 99% of our graduating class knew how to read and not just how to read, but on the level of 12th grade reading. The changes of the world, it's a ripple effect. The changes of the world would be great. I mean, we would probably see unemployment really low. Employment would be high, and I think people would be a lot happier and be in a better place in their own world than where they are. I think the possibilities are endless for sure. So if we understood the reasons for spelling of the words we use, especially reading teachers, this information needs to be covered nationwide. Tell us how we can spread the information and empower all the students to become strong readers, writers, and spellers.
DE:
Well, I think people are already starting to do a great job at this, right? There's this national dialogue happening about literacy. And so I'd say a couple things. First of all, we have power to make change in our own communities. So if you are a teacher listening to this, here's some ways that you as a teacher I think can bring about change. One, you can teach based on the science of reading and you can teach a more complete set of phonics rules. So like I said, you could go to our website and teach all the sounds for those phonograms. You can enhance that instruction, combined with teaching kids right phonemic awareness and vocabulary morphology like we've been talking about today. But you can also share your passion on social media. You could share your favorite spelling rule, how it transformed your instruction that day, how it transformed your understanding of words, what you are seeing in your classroom.
Because as we share stories, other people then come along with us. I would say if you work in a department of education, you have a chance to set the standards. And our standard, I think, needs some changes. We need to improve and be more complete in our standards. And in fact, that was one thing Bob Sweet challenged me to do back in 2018 and '19. He was sending me the standards for all the English speaking countries and telling me, Denise, you need to write a set of standards that's more complete. And I was like, "Why would I do that?" But I began to understand, actually he set me the standards, I believe it was from the UK, and they had, I don't remember, it was like eight or 10 different suffixing rules and it left lots of exceptions. I realized that the standards drive how we teach. So we need to have standards that reflect how the language really works and the information that kids really need. So if you're in a department of education, I would say that.
And to my friends who are publishers and my friends who are trainers out there, also be ensure that you're teaching a complete set of the rules and that we as publishers work together. This problem is too big. We all need to be leaders, not competitors in this, when we have two thirds of our nation's students reading below grade level, there is a lot of work to be done. So that's why I'm really thankful to be on this podcast today and to collaborate together.
GH:
Thank you so much for joining. If it's very interesting what you're trying to do, and I really applaud what you're doing that because that takes a lot of work and it takes a lot of Gus to stand up, it's almost a literacy revolution of how we're doing things and a change needs to be made. Her book Uncovering the Logic of English, a common sense approach to reading, spelling, and literacy. Denise Eide, I thank you so much for joining us. How can listeners find out more about what you're doing?
DE:
You can find us on our website, logicofenglish.com or follow us on social media. You can look up Logic of English at Facebook, Instagram, Twitter, all the major social media sites. If you Google Logic of English, you will get there.
GH:
Perfect. Leads right to it. Thank you so much for joining with us today. It was a pleasure to speak with you and hopefully we'll show some change.
DE:
Thank you so much for having me. It's been a pleasure.
GH:
It has. Thanks, Denise.
Narrator:
This has been an EDVIEW360 podcast. For additional thought provoking discussions, sign up for our blog, webinar and podcast series at voyagersopros.com/edview360. If you enjoyed the show, we'd love a five star review wherever you listen to podcasts and to help other people like you find our show. Thank you.