Student Engagement, Empowerment, and Literacy Learning: Strategies of Three Award-Winning Teachers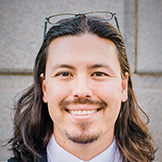 John Arthur
2021 Utah Teacher of the Year and 2021 Finalist for National Teacher of the Year
Sixth-Grade Teacher, Utah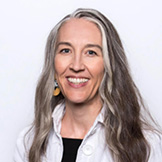 Alisa Cooper de Uribe
2021 New Mexico Teacher
of the Year
First-Grade Bilingual Teacher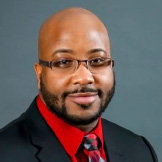 Anthony Swann
2021 Virginia Teacher of the Year
Elementary Assistant Principal
Release Date: Thursday, February 23, 2023
It's critically important to provide all students (MLLs, students with IEPs, high achievers, those with dyslexia and other reading difficulties, etc.) with targeted, effective reading instruction and interventions—this is a well-known fact. However, these students can be tougher to engage, and special teachers, with unique approaches designed to motivate and help every student feel heard, have strategies that bring literacy learning to the forefront while engaging students in ways not always imagined.
This lively discussion with three award-winning teachers will open your eyes and inspire every educator to strive for what is possible for every student. Each of our panelists were named Teacher of the Year in their respective states. Our host, John Arthur of Utah, was also honored at the White House as a finalist for National Teacher of the Year.

Join us as these three energetic educators share specific strategies and practices they use to help all children overcome challenges, feel seen and heard, and gain new literacy skills that will serve them for a lifetime. Our guests will share tips and ideas useful in any classroom and with any student, with special emphasis on those who struggle as readers and often don't know how to advocate for themselves. This episode will connect the dots for listeners between engaging literacy instruction/intervention and empowered student voices.
Guest Presenters
John Arthur:
John Arthur is the 2021 Utah Teacher of the Year and 2021 National Teacher of the Year finalist. He is in his tenth year of teaching at Meadowlark Elementary, a Title I school in Salt Lake City. Arthur is a national board certified teacher, a Utah Teacher Fellow with the Hope Street Group, and an adjunct professor in the Graduate School of Education at Westminster College.

Alisa Cooper de Uribe:
Alisa Cooper de Uribe is the 2021 New Mexico Teacher of the Year and the 2022 Teach Plus NM Fellow of the Year. She has taught first grade at New Mexico International School in Albuquerque since 2012. Her classroom follows the 80/20 model of two-way language immersion, and she provides the majority of instruction in the target language of Spanish. She plays a key role in the development of an International Baccalaureate Programme of Inquiry, weaving together inquiry-based learning and language development.

Anthony Swann:
Anthony Swann became the first sitting teacher to be appointed to the State Board of Education in Virginia by Governor Ralph Northam in 2021. He has had the privilege of teaching every elementary grade except kindergarten. His experience also includes two years in North Carolina. Swann has been in education for 16 years as a classroom teacher, instructional coach, and recently was named as the assistant principal of Monterey Elementary in Roanoke, VA. He was chosen to be the 2021 Region 6 Virginia Teacher of the Year as well as the 2021 Virginia State Teacher of the Year. In 2018, he began the program, "Guys with Ties," to teach boys the importance of honesty, integrity, and character inside and outside the classroom. Swann earned a bachelor's degree in elementary education from Averett University and a Master of Education in educational leadership from Regent University.