Getting Reading Right: Why California Overhauled the Way Literacy Is Taught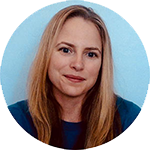 Margaret Goldberg
Educator and Co-Founder of
The Right to Read Project
In 2017, students, teachers, and activists filed a class action lawsuit (Ella T. vs. the State of California) arguing that state education officials knew there was a crisis of reading and writing in California public schools, but had failed to develop a plan to address it.
That lawsuit resulted in a $53 million settlement — money that didn't go to the plaintiffs, but rather to 75 of the lowest performing schools in the state–an acknowledgement that the ten students who sued represent hundreds of thousands who have been failed by a broken educational system.
Last year, the schools engaged in professional development through the Sacramento County Office of Education and developed literacy action plans that intend to overhaul how they teach literacy. Educator Margaret Goldberg led sessions to help site leaders plan changes to their curricula, assessments, and teaching strategies. She now mentors the literacy coaches of these schools and works as an early literacy coach at one of the sites.
Listen as we talk to Goldberg, a full-time literacy coach, co-founder of The Right to Read Project, and an integral part of the solution in her state. Listeners of this podcast will be inspired as Goldberg shares the state's new approach, process, exciting outcomes, and her experiences witnessing literacy outcomes improve.
In this podcast, Goldberg will discuss:
The difference between "then" and "now"—and how a new approach to teaching reading based on Structured Literacy and the science of reading will alter the trajectory for thousands of students
The process used to deepen educators' understanding of the research about reading and how they apply that to coaching
What implementation looks like now, and how it will evolve in coming years
What school leaders and literacy teams at each of these schools are learning, and how they plan to change the way reading is taught
Righttoread.com, and how you can get involved
Guest Presenter
Margaret Goldberg
Margaret Goldberg is a literacy coach in a large urban district in northern California. She's held a variety of roles including district early literacy lead, site-based literacy coach, reading interventionist, and classroom teacher. In every role, she's worked to help schools and districts align instruction with reading research. Goldberg is the co-founder of The Right to Read Project, a group of teachers, researchers, and activists committed to the pursuit of equity through literacy. You can find her writing published on The Right to Read Project blog, righttoreadproject.com, and on Reading Rockets, readingrockets.org/blogs/right-to-read.
You May Be Interested In
Step Up to Writing
A comprehensive K-12 resource offers multisensory writing strategies that develop ability to create thoughtful, well-written compositions across all content areas. Learn More
Transcript

Narrator:
Welcome to EDVIEW360.
Pam Austin:
The fact that this was a class action lawsuit and not a lawsuit on the behalf of a single student, says a lot about the state's approach to teaching reading. What is the systematic change that will impact all students? Not just the ones who struggle.
Margaret Goldberg:
Yeah, so that's a great question. The lawsuit stated that the California constitution guarantees every child the right to a basic education, and California state correctly recognized that there was a critical need to address literacy development of children in California.
Narrator:
You just heard Margaret Goldberg, a literacy coach in California, and the co-founder of The Right to Read Project. Miss Goldberg is our guest today on EDVIEW360.
PA:
This is Pam Austin. Welcome back to the EDVIEW360 podcast series. We are so excited to have you back with us. I'm conducting today's podcast from my native New Orleans, Louisiana. Today. We are excited to welcome Margaret Goldberg, literacy coach and co-founder of The Right to Read Project. Miss Goldberg is our guest today for EDVIEW360. Welcome Miss Goldberg.
MG:
So good to be with you.
PA:
Tell us what happened in California in 2017 that resulted in a recognition of a reading crisis and also how the state is dealing with that.
MG:
So, this is a story about a little girl named Ella T. She was one of 10 students from Los Angeles Unified and Stockton Unified, who were listed along with two advocacy organizations as plaintiffs in a lawsuit called Ella T. versus the State of California. Ella T. was at that time a 7-year-old. She's an African American student and she was reading at the kindergarten level at the end of first grade. The other plaintiffs were ranging in age from 6 to 14, and all of them were scoring in the lowest percentiles on reading tests, but they were offered no meaningful interventions from their schools. So, they filed a lawsuit and the lawsuit demanded that the state of California ensure that students receive, and I'm going to quote this, "Evidence-based literacy instruction at the elementary and secondary level; a stable, supported, and appropriately trained teaching staff; opportunities for their parents and families to engage in students' literacy education; and school conditions that promote reading for learning."
So, this lawsuit was filed by a pro bono law firm. And one of the things that I thought was so interesting about it is that the person who filed the lawsuit said, "We shouldn't have to be filing lawsuits to establish a right to read. Achieving literacy for all children is one of the single most urgent issues in California." And that quote struck my heart because in my state, 53% of the state third-graders are not reading at grade level. So, what ended up happening with the lawsuit is that the state of California chose to settle the case and the settlement money ended up providing the funding for what's now called California's Early Literacy Support Block Grant. So, the money didn't go to the plaintiffs in the suit, but actually to schools that have historically failed to teach reading well.
PA:
Wow. I just listened to the list of items that were required. They are all realistic items that we should expect in schools. And it's amazing to me as well, that it took a lawsuit in order to make this happen.
MG:
Absolutely.
PA:
So, with the grant money in hand, what are schools doing to change the way reading is taught? Which schools were chosen to participate in the Early Literacy Support Block Grant and why? You kind of alluded to that. Could you expound on the schools in any more details?
MG:
Absolutely. So, they ended up using third-grade test scores to determine eligibility for the grant and they identified the 75 lowest-performing schools in the state. Eleven of the schools were in Oakland Unified, which was my old school district. Five of them are in West Contra Costa, which is my current school district. And then there were several in Los Angeles and in Stockton and other districts as well. And so these 75 schools were invited to participate in the Early Literacy Support Block Grant and 73 of them chose to participate. And what they did was enroll in a professional development cycle in the last school year, where we guided them through the process of doing root-cause analysis.
So, these schools had teams of teachers and principals and support staff gathering together to determine the cause of low student performance. And they ended up finding things like lacking assessment data and some poor-quality curriculum and a lack of professional development for teachers. After doing that root-cause analysis, we then did a needs assessment so that they needed to decide how they were going to spend the money to fill in these gaps that they had identified with their teams. And then we helped them develop literacy action plans. So, there are these three-year plans that can be revised in order to be able to adjust as the data is coming in. And they're able to see the efficacy of their work.
We're also getting ongoing professional support. So, the teachers are getting trained in the fundamentals of reading. The district leaders are getting LETRS® training to go a little bit deeper in that learning. The Early Literacy Support Block Grant teams from each site are doing these plan, do, study, act meetings. So, that's where they gather together. They talk about how things are going, and then they course correct based on student data as their work is unfolding. And then we also have this coaching network that's there to support the literacy coaches at these school sites. So, the goals of all of this work is to try to ensure that all students get access to high-quality teaching, that they've got the supports that they need for their learning, including diagnostic assessments, so that if there's skill gaps, those are being identified while the kids are still in the primary grades. And that they're able to start getting the support necessary to be able to fill in those needs.
PA:
Boy, Margaret, as an educator who has been focusing on literacy for many, many years, I have to tell you had me at PD cycles.
MG:
Why is that?
PA:
Because PD cycles mean it's not just one and done. It is ongoing, beginning with the root-cause analysis. So, you're figuring out what's the cause and effect, and you're using the strategy to figure out, OK, what am I going to do next? And it's not one size fits all. It's based on the data. The idea of plan, do, study, act...My heart is just beating at a pace that has me very excited to hear what's going on in California. Tell us about your role in implementing this change.
MG:
So, last year I was leading professional development for the teams of the participating schools. So, each team had roughly sixish members from their school site and we came together to do PD together. So, it was roughly 430 people, I think, ish, that we were seeing every week. And so what they ended up getting was this crash course in assessment and in curriculum so we could help schools design their literacy action plans so they could decide, based on some evidence, how they should transform the way reading is being taught at their school. So, I was responsible for their professional development sessions in the last year. And then this year I'm facilitating the network of coaches at the schools. So, we meet monthly to work on our coaching and to deepen our knowledge of how reading should be taught, to solve problems at practice as they're arising. And then the part of this work that I'm really excited about is that I'm also a coach at one of the early-literacy support schools. So, I'm doing the work that I'm leading other coaches in doing.
PA:
Definitely. That makes a difference since you're part of that process here, and you're not just telling them. It's a collaborative effort from what I can see. Are you seeing improvement yet?
MG:
Yeah, so we are, I'm taking a big sigh because the middle-of-the-year data is getting collected right now. And it's a little bit of a nerve-wracking process watching that data stream in. So, there's a lot of successes. One thing that I think is really important is that these schools that are historically underperforming are still maintaining a focus on literacy even though it's been a really tough year filled with lots of teacher and student absences and quarantines and all sorts of stuff coming out of the pandemic. It has been hard at schools, but we're still focusing on early-literacy data and that screening data is being collected so we can see the evidence of our work. And lots of schools like mine, we've implemented this walk-to-read model. So, all the students are receiving reading intervention from classroom teachers if they need it, rather than depending on the limited caseload of an interventionist.
So, a lot of schools are trying new things in order to be able to expand supports for students and to make sure that we're actually responding to the data that we have instead of the data that we wished we had. So, at my school, we've got middle-of-the-year data coming in. We've got students keeping up with the cut points on DIBELS. We have 75 students who made accelerated growth so they jumped proficiency bands and it's not enough. We still have a long way to go. So, we're looking at this data as a sign that the evidence is showing that things are beginning to work, but for school change to really take place, we need to sustain these efforts for years. And that's why I'm glad that this is actually a three-year grant project.
PA:
Definitely. We know it takes multiple years to have these processes ingrained. And I see that you're implementing that plan, do, study aspect of it. I'm just hearing it when you speak about the results and the push forward. The fact that this was a class action lawsuit and not a lawsuit on the behalf of a single student, says a lot about the state's approach to teaching reading, what is the systematic change that will impact all students, not just the ones who struggle?
MG:
Yeah. So, that's a great question. The lawsuit stated that the California constitution guarantees every child the right to a basic education, and California state correctly recognized that there was a critical need to address literacy development of children in California. And the state had also already acknowledged that it was particularly dire for California's underserved population. So, talking about English Language Learners, students with disabilities, those that are socioeconomically disadvantaged, African American, Hispanic students. The problem had been acknowledged in years previously, but there was this lack of urgency in implementing a plan to make change and a lack of follow through. So, one of the things that's been so interesting to me is to realize that California is currently a local-control state. So, it's been pretty hands-off in how districts spend their funds. But what I've learned in doing this work with the schools, participating in the Early Literacy Support Block Grant, is that they want to get it right.
They have all of these questions about the curriculum that they're using and the data they should collect and how to know whether or not they're headed on the right track. The intentions are good, but the guidance hasn't been sufficient. So, enough schools are actually making choices with limited information. And what I'm hoping is going to happen is that California is seeming to become more involved in helping schools understand what is and isn't likely to work for students. And we're starting to see some more legislation in place. So, right now there's SB 488, which is actually talking about ensuring revised standards for teacher professional development. They're talking about revising the assessment that teachers take in order to get credentialed. There's talk about how to help schools in being able to evaluate the quality of the curriculum that they're using. So, what I'm noticing is that schools are screaming out for more support and there's an increasing willingness to give that support.
I think one of the things that has happened for several states is that there's been a fear of telling schools what to do and a willingness to let schools be the experts who are supposed to try to know what's best and to figure it out on their own. And when we look at the data, we can see that having people figure it out on their own, isn't the most-efficient way to ensure that all kids receive their right to read. So, I think one of the things that I'm noticing from this work is that people are starting to pull together more and to really start working in all of the different avenues possible to try to get better trained teachers with better supportive materials, with better data, so we're able to see what is, and isn't working for kids and better information about why that's the case so we can start problem solving.
PA:
Yes. Now that the schools are asking, that urgency increases, right? In that that planning can ignite that action that you're looking for. It sounds very exciting to be in California at this time. As you are the co-founder of The Right to Read Project, we are interested in hearing what the organization is all about and how it dovetails with your work across the country. Can you tell us about it?
MG:
Yeah. So, we've got diversity in the people who are part of The Right to Read Project. So, we've got teachers and administrators, reading researchers, advocates. So, it's kind of what any one of us is working on at the time in our particular lanes, that's the work of The Right to Read Project. But I think to say it in a nutshell, we fit a few broad categories. So, one is working with schools and districts and departments of education to start figuring out what change they need and want to make and how they're messaging the needed changes to teachers so that teachers are responsive to the changes that they have in store. And then another is trying to help content creators or curators who are trying to figure out to make sure that what they're making is in line with the reading research.
So, we prioritize projects that are open access. So, we work a lot with Reading Rockets. For example, right now, we're working on some videos that are going to help explain to kids and their teachers, the science of reading, which is going to be really fun. They're animated short videos. And then we also work to try to help grant organizations who are trying to figure out how they can spend their money in a way that's actually going to make a difference for kids. So, we give them advice on some high-leverage projects that they could be funding.
PA:
Great. So, this will be support for both teachers and students.
MG:
Absolutely.
PA:
How can our listeners learn more about The Right to Read Project?
MG:
So, we have a blog which you can check out. It's righttoreadproject.com and it's also run on Reading Rockets. So, we're there as well. And we also have a presence on social media so we can link the handle in the show notes, if you want to do that. But mostly what happens is we put into writing the things that are coming to mind, mostly for me as a teacher, as an educational consultant, what are the topics that people are talking about right now? What information do they need to know? And then how can we make sure that teachers feel like they're getting accessible information that impacts their instruction in a way that feels like something you could talk about by the copy machine or over lunch or in a professional learning community in the limited time we have? I think a lot of times what happens is the resources available to teachers are very time consuming for teachers to consume. So, what we're trying to do is make sure that teachers have access to information that answers their questions in a really easy, accessible way.
PA:
Great. So, giving teachers what they need to provide that effective instruction for positive student outcomes, is that it in a nutshell?
MG:
Absolutely.
PA:
All right. Awesome. So, if California's story is sort of a cautionary tale, what can other states learn from this? And what would you recommend to administrators who know literacy scores are telling them something has to change?
MG:
Yeah. So, those are big questions. I feel like my answer to any big question usually is start with the data. So, I think making sure that universal screening data is required for all TK to third-grade students, because one of the things that happens is that schools that are struggling are often waiting until third grade to see signs of reading difficulty when in fact it's much more efficient to provide early interventions and you need good screening data to be able to tell you which students are at risk for reading difficulty.
So, definitely requiring the right data and then disaggregating the data and looking at it to be able to answer some basic questions. So, my go-to questions are always: What's working for whom? Why? And once that data's been disaggregated and those questions are starting to be answered, I feel like the next best step is to perform a curriculum audit because a lot of times what happens is that teachers are given materials that aren't aligned with the evidence, or they are given evidence-based materials, but they don't know how to use them so the instruction that students are receiving, isn't actually as effective as it could be. So, doing a curriculum audit is a great next step.
And then once all that information is on the table, it's possible to create an action plan so that you can map out the changes that you want to make. And I think the piece that gets lost often is after that plan has been mapped out, you actually have to clearly message to teachers why practices need to change in order to serve students. So, this is the, what we had been doing, this is what we're going to be doing differently. Here's why, and here are the early signs of success you're going to be looking for in your teaching and in your students so that you know that the work is actually working.
PA:
All right, I've been taking notes here and I've got a seven-step plan that you just laid out. This is your plan, but I'm just a writer here and I like to lay it out. So, No. 1: You screen. No. 2: You don't wait. Where you see deficits, you start early because it's easy. No. 3: You start with the data. There is no one size fits all. No. 4: You disaggregate that data. What's working now for who and why? No. 5: You do a curriculum audit. Effective instruction? What is working here? Then No. 6: You have an action plan. And No. 7: You explain the why behind what you are doing. OK. Did I get it all, Margaret?
MG:
You did. I feel like the only other thing that I would add on is just to make sure that people know what those early signs of growth are so that they know to look for them and to get excited about the change so that this momentum can build over time. I think one thing that has been a little bit tricky is letting people know it's going to take time. The change process always takes time, but if we know how to look for the right signs, then we're able to adjust, as you were talking about in these PD cycles, adjust our actions based on the data. So, we get even better outcomes.
PA:
So, no magic wand, no pixie dust. Sadly.
MG:
Yes.
PA:
Yeah. Lots of focused work, right? It makes a difference. Oh, this is great. Thank you so much for joining us at EDVIEW360 today, Miss Goldberg, it's been a pleasure visiting with you. Tell us how we can learn more about you. You gave us some information, but I want you to go ahead and recap. How can we get in touch?
MG:
You can get in touch with us on social media, so The Right to Read Project on Twitter or on Facebook. And then also check out our blog. So, righttoreadproject.com or The Right to Read Project on Reading Rockets as well. You can hear what we're thinking about.
PA:
Excellent. Thank you. This is Pam Austin bringing the best thought leaders in education directly to you.
Narrator:
This has been an EDVIEW360 podcast. For additional thought-provoking discussions, sign up for our blog, webinar, and podcast series at voyagersopris.com/edview360. If you enjoyed the show, we'd love a five-star review wherever you listen to podcasts and to help other people like you find our show. Thank you.