Digital Divides, Opportunity Gaps, and Literacy Achievement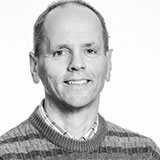 Matthew Hiefield
Educator and Digital Equity Expert
How can districts ensure all students have the same opportunities to the best education if all facets of learning are not equitable? The Digital Divide is not just about devices and the Internet, but it is also about pedagogy in our classrooms and opportunities for students. In this podcast, we will explore the different types of digital divides that occur in our schools with an award-winning equity expert, and we will also address the impact these divides have on literacy learning. Join us and see what you can learn from our guest as he shares the ways he and his district strive for absolute learning equity.
Guest Presenter
Matthew Hiefield
Matt Hiefield has 25 years of experience teaching at the high school level and is currently a digital curator and Social Studies TOSA for the Beaverton School District in Oregon. He has worked to integrate equity issues into local, state, and national conversations. At the local level, he helps lead district efforts on digital equity. He is the founder of his district's digital equity steering committee, and he co-wrote the district's original Sprint 1 million hotspot grant. In 2017, Hiefield was named Outstanding Telecommunications Advocate for Oregon. In 2018, he was part of Beaverton's team that won CoSN's 2018 National Award for Digital Equity Work. In 2020, Hiefield was named one of EdTech's top influencers to follow. His community outreach includes digital equity and instruction at Latino Parent Nights as well as helping with community outreach and computer education at apartment complexes and parking lots.

He has presented at numerous conferences on digital equity and opportunity gaps and has served as an ISTE PLN Digital Equity co-president, an ISTE Digital Equity PLN editor, a CoSN Digital Equity Advisory council member, and currently serves on his district's Equity Team. He has participated in CoSN's efforts to learn, lobby, and inform his congressional representatives.

Hiefield tweets frequently about equity issues @MattHiefield. He has published numerous articles about digital equity issues and has presented at national conferences such as ISTE, CoSN, and ESSEA.
You May Be Interested In
Step Up to Writing
A comprehensive K-12 resource offers multisensory writing strategies that develop ability to create thoughtful, well-written compositions across all content areas. Learn More
Transcript

Narrator:
Welcome to EDVIEW360.
Matthew Hiefield:
It's always beautiful when a parent or guardian sits down with their child, for example, and they're reading a paper book, I would never want to get away from that. However, technology offers experiences that offer a broader variety, some literacy tools, they can be helpful for the student.
Narrator:
You just heard from Matthew Hiefield, an educator, blogger, and digital equity and inclusion expert. Mr. Hiefield is our guest today on EDVIEW360.
Pam Austin:
This is Pam Austin. Welcome back to the EDVIEW360 podcast series. We're so excited to have you back with us. I'm conducting today's podcast for my native New Orleans, LA. I want to begin by channeling Dr. Anita Archer, a guru in the world of literacy on the meaning of equity versus equality. Equality means that there is quality for all. Think about providing high-quality instruction to all students and every student deserves access to high-quality resources as well. Equity would be ensuring each individual student has that access. Students come to us with varying skills, needs, and backgrounds. We know that. As well as varying strengths and weaknesses. As educators, our goal is to respond to students with the instruction and intervention needed as well as essential resources in order to provide equity in education.
This is where our current guest comes in. Today, we are excited to welcome Matthew Hiefield, an award-winning educator from Oregon who has been celebrated for his work on digital equity and learning. Matt is known for his community outreach and was named one of EdTech's top influencers to follow. His district's team has been honored by CoSN and he has served on ISTE's digital equity professional learning network. Welcome, Matt.
MH:
Thanks. Thanks for having me.
PA:
I know that you have over 25 years of experience teaching at the high school level and that you've dedicated your career to making sure all students have the same resources and opportunities to really succeed in their learning. Tell us a little bit about your background, especially how you've worked to integrate equity issues at local, state, and national conversations.
MH:
All right. Well, I guess you would call me an early adopter of technology. About 10 years ago, in our district, that was when we started integrating one-to-one computers into our classrooms. I learned early on that technology could be engaging, empowering, and affirming. Also provide opportunities for collaboration and creativity. Some really, really powerful teaching moments. But I also realize that technology, if not implemented properly, could punish our poorest and most-vulnerable students. Of course, we've seen some of that in the pandemic and coming out of the pandemic. It's for my personal interests, I've always been passionate about digital equity and most of that stems from those initial experiences in the classroom and seeing how opportunities that were provided for my students, but also some of the challenges that many of my students face.
In our district, at the local level, I facilitate our district's digital equity steering committee. And I would say that, if you work in a district, if your district doesn't have a steering committee that's focusing on digital equity, maybe you should think about starting one, because for many, it's just an ancillary issue that some people in some parts of the district might address, but it's important to have a team of people thinking about it, at least. Our committee has people from different departments, different schools, and that blend of thinking has really helped us come up with some creative solutions and to identify problems that we didn't think existed previously.
I've also been involved in Latino Parent Nights, educating parents on how they can best help their students use technology. We've done apartment outreaches to educate both students and parents on the use of technologies, trying to meet families where they are. Some families might have transportation problems or just finding the time going to where the people are, has been important.
On the state level, I've been really passionate about how technology integrates into classrooms. We recently are working through a social studies adoption and certainly digital curriculum and how that's implemented is front and center. Also, at the state level, I've been working with the committee on online learning and how that can afford opportunities, but what are those challenges involved?
Then, lastly, at the national level, I've been involved with organizations like CoSN and ISTE, thinking about digital equity issues and how they impact our students and what we can do to make really rich technology opportunities available for all students. I'll just close this question with a story that I want listeners to think about. I was at a conference maybe five years ago and as part of that conference, I was presenting on digital equity, but there was a lot of different sessions to go to.
And I happened to go to a session that there was a teacher presenting on all of the great opportunities that were going on in his classroom. He was a robotics teacher. He was integrating tons of great things. And the projects were outstanding. People in the audience were like, "Wow, this is really special, what this teacher is doing." One audience member raised their hand and she asked, "Do you think this is possible in most classrooms across the U.S.?" And his answer kind of surprised me. He said, "Well, actually not. I have a unique situation. I teach at a private school. I have a lot of parent money coming in. So, to answer your question, I would say that what I'm doing in my classroom really isn't realistic for 95 percent of the classrooms in the United States." And at that point, that was kind of a digital equity moment.
It's like, why would you be presenting about things you can do that no one else has access to? Or even would hope would have access to? Because he had all these different funding sources to make these incredible experiences. It would've been more motivating if he would've said, "Well, here's what you can do." Instead of what you can't do. So, that's a little bit of my background and I tell you that last story because I think that there's always, no matter what the presentation is, there's always room to talk about equity and opportunity for our students.
PA:
Yes. That story, that was definitely powerful. You talked about powerful teaching moments using technology and the use of technology should not be a unique experience is what you're saying, am I correct, Matt?
MH:
Yes, that's exactly it.
PA:
All right. Some of the words you use, some descriptors really resonated with me, how technology helps to allow the learning to be engaging and empowering and affirming and those opportunities to collaborate. And just the idea of you going to where the people are to help to integrate technology. I think it's wonderful. Thank you so much for sharing. I know all listeners would like to hear a bit of background on a digital divide, you kind of mentioned that bit, what it is and how it impacts learning? And how the definition of digital equity evolved?
MH:
That's a great question and let me start with another story. It's kind of my a-ha moment. And that was probably nine years ago. I was teaching, one of my classes was a ninth-grade class, and it was the fall. I had designed the unit project that I was particularly proud of using technology. Students were in groups, they had specific roles, they were engaged, it was collaborative, they had their Chromebooks. And it was leading up to a presentation, a presentation in front of people inside the classroom, but visitors from outside the classroom too.
One of my students, his name happened to be Alex. Alex participated in his group during class time and he was engaged, collaborative, but every night students would have kind of a checklist of what they wanted to accomplish at home on their project. And Alex would come back the next day and he wouldn't have anything done.
One day his group actually came to talk to me and said, "Mr. Hiefield, Alex is contributing, but he's not keeping up his end of the bargain as far as completing his tasks at home." And so I said I would talk to him. So I did. I talked to Alex and Alex said that he would try harder. Another few days went by, the same pattern, Alex wasn't getting his outside of class tasks done. So, I checked with him again, and this was in November and he looked at me and said, "Mr. Hiefield you realize that I don't have access at home." And I was a middle-class teacher and hadn't really thought of that. Actually, I felt really bad that it was November and I hadn't dialed into my students needs and their challenges. So, that was kind of an a-ha moment that really led me into my passions to address digital divides.
What I realized is, at that point, very few people were asking students about access issues. The best answer that many had was, "Well, you can take your Chromebook to McDonald's or Starbucks in the evening and maybe get some access there." That just wasn't realistic. I know you from Louisiana have some big storms and in Oregon, it rains a lot. And having students go out in the dark at night to find access just wasn't realistic and it wasn't humane. So, that led our school and our district to start asking questions like, "Do you have Internet access at home?" Just making that a part of how we do business. But even that question, once we started serving students, we realized that that wasn't sufficient, because not all access is equal.
A student might say they have access, "Yeah, I have access to the Internet." But what they might mean is they have access to a parent's cell phone and they can get on the cell phone browser. It might mean that they share access with seven other people in their apartment or house, and that the bandwidth is really slow and that they can't accomplish all they need to do. So, digital divide initially was maybe about devices and then it moved to Internet access, but we're really thinking about types of access. Now, the digital divide also includes thinking about pedagogy and opportunities that students are getting. Maybe we can talk about this a little bit later, but the types of opportunities students are getting to use with their technology is another type of divide that maybe we can explore further.
PA:
Just so many layers to this question, it seems like a simple question. Yes, get them the devices. Yes, give them the access to the Internet. And I do agree with you so much, Matt, about the idea of opportunities. We are living in the 21st century, so those opportunities and those resources should include 21st century technologies.
MH:
Definitely, definitely.
PA:
So, when we refer to the digital divide and you did an eloquent job of just diving into that and giving us more information in regards to what that means, we know that it goes beyond the Internet to classroom pedagogy and curriculum. You just gave us that bit of information. What are those places and learning opportunities where we aren't talking about the Internet specifically?
MH:
Well, maybe this is a chance for me to talk about what we're seeing in the classrooms and types of pedagogy. Now, in many classrooms in the United States, you can walk by a classroom and perhaps you can see a classroom full of students looking at their computers and they're quiet and they're working and you might say to yourself, "Wow, that's great classroom management. Kids are on task and it's quiet, just as it should be." But if you delve a little bit further, maybe if you walk in and ask what students are doing, it might be that they're disengaged, that they're totally off task. Maybe the curriculum they're working with is simply reading and clicking buttons and maybe writing with no engagement, no discussion. You go from that classroom, that's quiet and seemingly well-organized.
You might go next door and you might see a more chaotic classroom where kids are around perhaps using their Chromebooks. But they're discussing with one another. They're looking up evidence to support their points. Maybe they're creating together. It might be a lot louder and you might walk into that classroom and say, "Oh, what are you doing?" And the kids might be able to tell you, "Oh, we're focusing on this project. And I'm looking up this to support my point. Because in 10 minutes we are having a classroom mock trial." So, the use of technology becomes really important.
Another thing that I've seen that happens in some school districts and some schools is what I'll just call the drill-and-kill use of technology. I have collaborated with teachers from around the country and in my own district. And what I've seen in some schools is a motivation to use technology for test prep. So, imagine for a moment that your school has low test scores and whatever reason, it's deemed important that we get those test scores up for next year. So, to remedy that you are going to sit those students down in front of a computer for an hour every day and have them do practice tests.
There's nothing inherently bad about that. But if that's the only experience that kids have with technology is sitting down doing test prep. They're going to come to hate technology because there's no collaboration, creation, critical thinking. It's just a drill-and-kill use of technology. So, really, how technology is used is another part of the digital divide, because if it's not implemented thoughtfully, like I said in the beginning, it can punish students, actually, instead of being affirming and empowering.
PA:
The classrooms you described, I can tell you which one I like to be a part of, the noisy one where there's discussion and into action and you're using the technology to represent what you've learned, right?
MH:
Yeah, definitely.
PA:
To communicate and to share. Well, this next topic, this next question actually expands on your previous answer, what you just shared with us. We know that living in a 21st century world, it is critical to make sure that technology serves student learning in all areas, that it's not just a drill-and-kill that you just mentioned. And that would include literacy learning, and that would include learning and gaining knowledge in meaningful ways. It requires intentional approaches, intentional approaches from teachers, but also from leadership. Can you expound on that?
MH:
Well, I think how leadership is visioning or thinking about technology, has it evolved over time? I think when technology started to be integrated more widespread in classrooms, I think that leadership often would ask the question, are you using the technology that the school district has purchased for classrooms? But that's a basic level because you want to be good stewards of resources and purchases. But that question evolved and it kind of relates to the previous question, it's evolved to how are you using technology? Are you using technologies in meaningful ways that engage all of your students?
There are a lot of great tools coming out, seems like, weekly, that help with those issues of equity and access with respect to literacy learning, there are some great instances of tools and platforms that really engage students. I'll just give you one example and I might talk about this later, but for example, in a high school level, 15 years ago, if I was teaching a diverse set of learners, I might have to search for different text sets and that can be problematic.
Let's say you're studying, I don't know, the Amazon rainforest. Let's say I have some students who are reading at the sixth-grade level and some students were reading at the 12th-grade level. So, I might actually try to find different articles. Well, for one thing, students are smart and if I'm handing out different articles, they kind of see what's going on a little bit, but also it's tough to find articles that are on the same high-level concepts. What's happened in the past is when you search for articles that have a lower Lexile® level, a lower reading level. Sometimes it feels like they were written for elementary school students.
But what technology has done is it enables students to choose the Lexile level that's appropriate for them. So, we're all reading the exact same article, but with a click of a button, they can adjust the reading level to suit their needs. What that does is it allows students to access important information, to allow them to engage in classroom discussions, rich classroom discussions, and everyone has the same background.
PA:
So, it opens the door to learning.
MH:
It does, it does. Because I think, previously, a teacher would try to find materials that would speak to, I don't know, the middle abilities of their classrooms, but what technology allows is you can integrate really rich materials, but students with higher reading levels, for example, can be challenged with more difficult reading and students with lower reading levels can access what's appropriate to them. Hopefully, choosing just slightly more challenging level than what they're used to. So, they can improve as well.
PA:
So, it's all about differentiating without losing that quality of the instruction that they would get. You did an excellent job actually answering my next question. It's all about literacy and learning here and how children learn to read. And you gave me an excellent example. What other roles could you say that technology and digital access play?
MH:
Well, maybe I can give you just a few more examples. We have close to a hundred different languages spoken in our district.
PA:
Wow.
MH:
So, having language translations can certainly help with literacy, with language acquisition, depending on the student, sometimes text to speech is appropriate for helping them in their literacy journeys. One thing that's been interesting is with some texts and some platforms, there's collaborative note taking that can go on. So, students could highlight and make a comment and other students can see their comment and it becomes kind of a collective note taking experience. And I find that to be very interesting. If you've ever read a book on a Kindle, you can see what parts of the book certain readers have highlighted and think are important.
It's kind of the same with reading as a class. It's much different than maybe many years ago when a teacher would go around and call on one student to read at a time and then ask other students, this is more collaborative. For the quiet student who might not speak up as much, collaborative note taking can definitely be a way to engage that wasn't there before. In modeling, sometimes students haven't thought about comments that their peers have made. So, in electronic format, that has been really interesting. That can be in a learning management system too, teachers can ask questions about text or perhaps in something like a Jamboard or a Padlet. And you can see the perceptions of other students. And being able to see other student voices and having other students give feedback to your thoughts in a reading could be a very powerful motivator in critical deep reading.
PA:
Right. Thank you. These examples you gave offer the scaffolding that's needed for students to develop a skill and more opportunities for interacting. You're right. We've got all sorts of students with all sorts of personalities, the quiet kid, the clown who might just slow down and take a look, the guy who likes to make jokes, that collaborative opportunity might allow him time to really stop and pause and really be thoughtful in answers. So, the kid who might be noted as the bad kid would actually be the kid who's responding in that way. So often our students wear masks when there are issues, or if they have challenges with learning. Thank you for sharing those examples. There are many literacy resources that are now online, or maybe they're part of a blended learning model. And you gave some examples of resources that you know of and have used in a collaborative manner like Padlet and Jamboard. In your opinion, how can the blended model, which includes technology, online resources, and teacher support lead to greater engagement in reading?
MH:
One thing that I've noticed about engagement in learning and in reading is that we have an opportunity with technology to make our selections more culturally relevant and culturally sustaining. In the past, when there's a limited number of selections, sometimes students don't see themselves in those books. But with access perhaps to a broader library that can be accessed online, students will be more likely to have a choice and a voice in what they're reading. And that can be very powerful, be very powerful to see people like you, to read about experiences that are similar to your own. Because in the past, that wasn't always the case. I would also say that there is an opportunity for parents' involvement as well.
One of the ways that literacy is developed is participation by parents or guardians at home reading to their students. And there's just some wonderful interactive tools that make reading fun, that make it available for a child and a family to participate together. I've seen that in our district during the summer, there have been check outs. So, for example, to younger students, iPads, where there were selections of books that parents could engage in and a really diverse selection. I think there was even selections in different languages too.
So, things that are not only affirming to the student, but maybe affirming to the culture of the whole family. So, that technology and blended living, I mean, it's always beautiful when a parent or guardian sits down with their child, for example, and they're reading a paper book. I would never want to get away from that. However, technology offers experiences that offer a broader variety, some literacy tools, they can be helpful for the student. There's choose-your-own adventure books, which allow parents and children to interact with their reading, which I think have been really important in the evolution of literacy and engagement.
PA:
All right. So, really extending the enjoyment and engagement with books, providing not only a window to others' lives, but a mirror to your own. I always love the idea of reading provides you a window to other worlds in a mirror to your own. Those opportunities, as what you're saying, is broadened through technology more experiences, right?
MH:
Yep. Exactly.
PA:
Well, let's talk about the types of tools that can encourage students to interact with text and with one another. You talked about some collaborative tools. Do you have any other examples you could share?
MH:
Certainly, one thing that I've seen is students being able to highlight text and keep a portfolio of their comments and color-code their comments. It's been a really interesting organizational tool that I've seen develop just in the past couple years to help students organize their thoughts, especially if it's a longer piece of text or maybe a longer book. I take part in an after-school homework club, I work with students, and it's really interesting to see them interact and how they interact, whether it's learning vocabulary that they don't know with built-in dictionaries, either straight English dictionaries, or a dictionary to their language at home, and then being able to organize those comments, it's been really helpful.
I would also say, a technology tool that I've seen used, and I think that's been a really interesting practice, it's just the use of formative tools. There are platforms where a teacher can ask a question and students can respond and then you can immediately see where the whole class is on a certain topic. You can have an initial engaging discussion like, "Wow, it seems like the class knows a lot about this skill or this topic. It seems like where we're weaker or we need more understanding is this topic. So, I'm going to change the lesson plan today so we can learn more about what we don't know, or we can practice a skill that we need more practice on."
And I really like those formative tools. I really like being open with students about why you're using them, because you want to make the best use of your precious class time as you can. So, if the vast majority of students has already mastered a skill or a topic, why would you teach more about that? You would use technology to inform really in the moment, it isn't under the old paradigm, it might be a teacher comes back and says, "Well, I've graded your tests. And it seems like most of you are weak on this topic. So, we'll revisit it." That might be two weeks later.
But using a formative tool in the moment, during the class, at the start of class, and being open with students about why you're using it can really be a powerful way to engage students in their own learning, to get them to think about what they personally need to work on and to know that the teacher's a partner with you in that learning.
PA:
All so important. And again, you've given another example that allows for differentiation based on need, right?
MH:
Yeah.
PA:
Instead of waiting two weeks down the line, you can adjust the learning. I love the idea that students are a part of the learning as well. So, truly, digital equity plays a role in literacy. If students do not have digital equity, they simply don't have the same diverse opportunities as others. It's all about getting them the opportunity to read what they want, how they want, what options for how they learn. Would you agree with that?
MH:
You are exactly right, Pam. I would definitely agree. It is about giving students opportunities and intentionally thinking about those opportunity gaps, both in your classroom, but at a school level and a district level as well. The ultimate goal is to provide rich, engaging resources with opportunities, as I mentioned before, for creation and collaboration in critical thinking. For me, that's the gold standard, to make sure that all students, no matter what school you're in or what classroom you're in, that they're getting those opportunities. Education shouldn't be a matter of the ZIP code or the individual school that you're in. We have challenges certainly in our states, in our districts with respect to equity. But when we're talking about digital equity, we're really looking about access and opportunity. So, thank you for that affirmation.
PA:
We're striving for that goal standard, and I agree. So, how can we better prepare students and the adults around them to build a better future for themselves and the next generation, because technology's not going away, it's just going to grow and grow and change and evolve. How does technology fit into that future?
MH:
That's a great question. I've done some thinking about that, and technology is going to be a big part of our future. As educators, it's really up to us to collaborate with our students, to make sure that students see technology as a tool to help them be successful. Technology shouldn't dominate the student experience. It shouldn't drive their learning. It should be a tool for their learning, for their own agency, for their own empowerment. So, as educators, when we're working with technology, of course, we're addressing learning issues, we're addressing what it is to be a good digital citizen, how to treat others, how to collaborate with others.
Sometimes we view technology as just a thing. I, myself, in this podcast have called it simply a tool. But when using that tool, it involves a lot of other things. It involves social-emotional learning. It involves how we engage with others. It involves how we think about the world and other communities. So, to the extent that we can, educators need to collaborate with students to help them envision a better future with technology, making the world a better place for all of us, and really that starts with access and opportunity for all of us.
PA:
Thank you, Matt. I have to tell you, thank you for joining us today. It's been a pleasure speaking with you. Please tell our listeners how they can learn more about you and how they can follow you on social media.
MH:
Well, I would say that Twitter is my communication of choice. If you follow me on Twitter @matthiefield, you will see a lot of tweets on educational issues and digital equity issues and access issues. So, that would probably be the best place. I also write articles. If you just Google my name, you'll probably come up with more articles than you'd want to read, but feel free to contact me on Twitter or at my school email, which is M-A-T-T_H-I-E-F-I-E-L-D@Beaverton, and that's spelled B-E-A-V-E-R-T-O-N, .k12.or.us.
PA:
Thank you, Matt. This is Pam Austin bringing the best thought leaders in education directly to you.
Narrator:
This has been an EDVIEW360 podcast. For additional thought-provoking discussions, sign up for our blog, webinar, and podcast series at voyagersopris.com/edview360. If you enjoyed the show, we'd love a five-star review wherever you listen to podcasts and to help other people like you find our show. Thank you.