The Science of Reading: Why Didn't We Learn What We Needed to Know in College?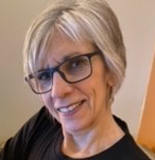 Donna Hejtmanek
former educator and founder of "Science of Reading—What I Should Have Learned in College" Facebook Group
Release Date: March 30, 2021
Guest: Donna Hejtmanek
Research shows a gap between what teachers know about reading and whether or not they are prepared to teach it. Why are teachers graduating from college without the skills they need to teach reading? Join former educator Donna Hejtmanek as she discusses this topic and shares the story behind creating her incredibly popular Facebook group "Science of Reading—What I Should Have Learned in College."
During this podcast, she will discuss:
Why schools and school districts continue to discount reading research
The biggest challenges teachers face teaching the science of reading
Suggested resources for teachers looking to learn more
Guest
Donna Hejtmanek retired after 41 years of teaching special education and serving as a reading specialist/interventionist. She has served as president of the Literacy Task Force of Northern Wisconsin. In 2014, she was appointed by Gov. Scott Walker to Wisconsin's Read to Lead Literacy Council and served on The Legislative Council Study Committee on the Identification and Management of Dyslexia in 2018. This resulted in Wisconsin's first dyslexia bill, Act 86, signed into legislation in 2019. Hejtmanek was awarded the Herb Kohl Teacher Fellowship Award in 2016. She currently serves as legislative chair for the International Dyslexia Association® Wisconsin branch. Now, in her third year of retirement, she spends her days creating professional development opportunities for teachers and administers her Facebook group, Science of Reading—What I Should Have Learned in College.
American Schools Are Failing Students with Dyslexia: What Can We Do about It?
Guest: Emily Hanford, senior correspondent and producer, APM Reports
---
LETRS
Developed by renowned literacy experts Dr. Louisa Moats and Dr. Carol Tolman, LETRS® is a flexible, literacy professional development solution for preK–5 educators. LETRS provides teachers with the skills they need to master the fundamentals of reading instruction—phonological awareness, phonics, fluency, vocabulary, comprehension, writing, and language.
---
Narrator: Welcome to EDVIEW360!
Donna Hejtmanek: The work we're doing has purpose and meaning. And I can't tell you how many people have said your site has changed my life, my child's life, or a teacher will say it's changed my career or a teacher will say it's changed my school. I mean. That's big, that's huge.
Narrator: You just heard former educator and founder of the Facebook group, Science of Reading–What I Should Have Learned In College Donna Hejtmanek. Ms. Hejtmanek is our guest today on EDVIEW360. Here's our host Pam Austin.
Pamela Austin: This is Pam Austin. Welcome back to the EDVIEW360 podcast series. We're so excited to have you back with us. I'm conducting today's podcast from my native New Orleans. Channeling the heart of Voyager Sopris Learning® in Dallas, TX. Today, we are honored to have with us Donna Hejtmanek, former educator and founder of the groundbreaking Facebook group, The Science of Reading–What I Should Have Learned In College. Hello Donna, we're so happy to have you with us today on EDVIEW360
DH: And I am so honored to be here. Thank you for having me.
PA: Well Donna, tell us a little bit about your background as an educator?
DH: Sure. Well, quite frankly, I think my career has been kind of ordinary. I graduated in 1976, December of 1976. I've worked for 41 years as a special educator, a high school transition specialist, I ended my career as a reading specialist, and interventionist. I lived in Illinois and moved to Wisconsin and I picked up a couple of master's degrees along the way, but unfortunately none of them were in education, or reading I should say. They were an education. And, so, that's kind of me in a nutshell. My training for the science of reading actually began 10 years after I got out of college. I took a class called Project Read out of Minnesota. They have a language circle class they called it, and it was life changing, career changing for me because it was all about Orton-Gillingham. And it had given me the tools that I didn't have when I graduated from college in '76. So, that kind of got me started on this path that I'm on.
PA: Oh, wow, great. Ten years of teaching, that resonates with me as well Donna, as I taught for 10 years without having that knowledge either. But your science of reading Facebook group currently has close to 80,000 members. I'm going to say that again, 80,000 members worldwide. Tell us a little bit about your group and why you felt that there was a need to start it, and also why is it resonating so much with educators?
DH: Well, the group was started out of frustration on several different levels, and I'll explain what I mean by that. So, in my role as legislative chair for the International Dyslexia Association® here in Wisconsin, I've served on several committees, one of which was creating a guidebook for dyslexia. And in order to have this guidebook created, of course it had to become law. And in Wisconsin we have lots of problems here with accepting the diagnosis of dyslexia. And, so, I spent my summer in 2019 in Madison doing lots of legislative hearings and testifying. So, I remember distinctly sitting there and talking to the senators and saying, "I am going to write a book one day and it's going to be called 'The Science of Reading–What I Should Have Learned In College.'" And, of course, I never wrote the book but what I was trying to tell them was that our schools of higher education are not giving teachers the tools they need to become effective reading teachers. And I had the experience of going back to school because my last job as a reading interventionist, I was under qualified. I didn't have the what we call a 316 here in Wisconsin, it's a reading teacher license. So, I needed to go back to school to get that, and I did that in 2011. And through that process, and my husband can testify to this, that it was two years of just grueling, frustrating work because the things I was learning I knew in my heart would not be effective for the kids that I was going to be charged with. So, my training in this reading program was highly ineffective. It was very much reading recovery focused. And they did mention, I'll give them this, they did mention the five pillars and talked about it, but it was really just a cursory review of what the reading panel had discussed.
And as you know, since 2000, that's 21 years. And even in 2011, it was 11 years since that document came out, we know so much about the brain and how it impacts our learning. And none of that information was reflected in my coursework. So, back to how this got started, I'll never forget, it was August 14th of 2019, and I'm sitting around and I'm looking at my personal Facebook account. And I look at the top and there's a little icon that says, Start A Group. And, so, I thought, what's a group? And, so, I click on it and it says, Start A Group. And I'm thinking, hey, maybe this might be something I could start my Science of Reading–What I Should Have Learned In College, so that's what I named it.
And it started off small. I just added a few of my friends and got them to join. And then all of a sudden the momentum started happening. I knew something was happening when I went to the IDA conference and people were talking to me, big people like Deb Glaser [KK1] and Marcia Henry[KK2] . And they're talking to me about, "Your site is amazing. We can't believe what's happening." I couldn't believe it myself. It's just been incredible. Currently, we're gaining about 2,000 members every seven to 10 days. And what we do for members is we archive any of the information on interesting posts, and we put that in what's called Guides and then there's files on the page, and so it's a social learning group. So, people can come to our page and gain information that's archived there.
Recently, my mission in my mind has totally been on teacher education. And, so, I'm providing teacher trainings for low cost, $5, $10, $15. And I try to find authors of books and programs that really talk about hands-on instruction and how to take the science and apply it in your classroom, because that's what teachers want. They want, give me something I can do in my classroom tomorrow. And, so, that's what we're doing. And, so, the small fees that they pay, when you have 200-300 people, that adds up. And, so, what we do, I've become a nonprofit and so I turn any of the monies over that we've raised through the trainings into teacher scholarships. So, just this past week, we awarded 128 individuals a partial scholarship to Dr. Deb Glaser's Top 10 Tools, and we will be doing more of that in the future.
So, it's a win-win for everyone and I think that's why teachers are coming to our group. And we're very good listeners, we take the posts and we share them and we answer their questions, as well as the other almost 80,000 members. I have to say, the membership they give of their time and talent, and it's a community, it's the community people come to. I know I'm there every day, but I, and I think there's a lot of people that are there every day. I look at my analytics and some days I have 40,000-45,000 people that have been on that site that day. So, it is pretty amazing.
PA: Amazing is the word. And I'm listening to your story and I have joined your Facebook group and I'm sitting here thinking …
DH: I didn't know that.
PA: Yes, I'm there.
DH: Well, I'll have to look.
PA: I haven't made many comments, but I love, love reading the comments and the questions and the responses as well. I just think Donna, about the impact, this impact that you have that was borne out of frustration, as you said. I'm thinking your Facebook group is more far reaching than a book would have been. I just think about the number of teachers that you are impacting and I completely agree, teachers want to know. Teachers want to know what to do because they care about their students' learning and they want to do the right thing. So, you're giving them a path forward making that happen in their classrooms for their students.
DH: Absolutely, I agree. The thing that keeps me going and my moderators, we have like 15 moderators that are just, they work obviously for free, and we get accolades all the time. And I keep a record of them just to remind us that the work we're doing has purpose and meaning. And I can't tell you how many people have said your site has changed my life, my child's life, or a teacher will say it's changed my career, or a teacher will say it's changed my school. I mean. That's big. That's huge.
PA: It is huge.
DH: So, it's been really good work.
PA: I'm getting goosebumps over here, Donna, just listening to those remarks. I do want to ask you your thoughts on the Reading Wars and why you think the science of reading is so important?
DH: Well, I know I see what is going on here. I hate to call it the Reading Wars, but it certainly could be classified as that. And there's several layers to it, so we have the layer of teachers not getting the training that will make them highly effective teachers. And then you ask yourself: Well, why is that? Why is that happening? Why is 40- to 50-year-old information and research not crossing over into the schools of education? I don't have an answer for you other than there's resistance from those in higher ed in understanding or wanting or seeking out that information. Maybe the schools of education and the schools of cognitive sciences or psychology don't communicate enough. Maybe we don't travel in the same professional circles. I think that's a big part of it. So, you have your Balanced Literacy folks and your Science of Reading folks that travel in different circles. We don't read the same research. We don't read the same books. We don't listen to the same podcasts.
It's two different circles operating ironically, both for the good of kids, but never meeting. So, that's problematic. So, even if we were to train our teachers to be highly effective teachers, once they got into the classroom, they're handed the curriculum that that school district is using and if it's aligned to the science, that's great. You're going to have a full understanding of what to do with that curriculum. But if it is not, if it's more Balanced Literacy, whole language type of curriculum, the teachers don't have the knowledge to know any better, to do any better. And you know the old adage that we keep saying: When you know better, you do better. But if the teachers don't have that training, they don't know what to do with the curriculum they have that's not as effective for 100 percent of the kids.
As we know, 60 percent of the kids in the United States are basic or failing, and that is just not acceptable to me. So, yes, there definitely is a Reading War going on. The late great Jean Shaw [KK3] once said that the reading war is really called power and money. And I couldn't agree with her more. I think we have some egos involved and I think we have curriculum companies who are unwilling to take a step back and say we've been doing this wrong to the detriment of millions of students, and we're going to revisit this and we're going to redo what we have done, and that's just not happening. And when we've had some movement toward that. In fact, just this week, I was in contact with a very well-known author of books that is rethinking her approach to reading.
I'm also in contact and will be hosting a book study on a new book that's coming out called Shifting The Balance, by Jan Burkins and Kari Yates[KK4] , and these are Balanced Literacy instructors who have rethought that process of what good readers need. And they took the leap of faith and the vulnerability to write a book and to make their thinking known. I think it's going to be a huge shift in thinking if we have schools and school districts and teachers reading that book. So, I'm really hoping and cheerleading them on to make that book successful, because in my opinion it's the first attempt to cross that bridge. And I'm really excited about being a part of that with them.
PA: I'm excited to hear that it's happening. In summary, it's not a simple answer when we think about the Reading Wars and what's happening in universities and the type of education future teachers are receiving. But what I liked from what I hear from you, Donna, is that we're making some progress.
DH: We are. I feel it. There's a gal that lives in Alaska and she's very well known in her neck of the woods and she wrote to me the other day, and she said this is the first time in 25 years that I feel that the change is coming, and I feel hopeful for the first time in 25 years. And when you hear stuff like that, it really, it gives me chills and it just helps me keep going, because this is a lot of work. It's a lot of work to do this every day and I'm honored to do it.
PA: I'm so happy that you are doing it. On your group page, educators feel free to ask questions about the science of reading in an open forum. What questions do you see most regarding the science of reading? What is it educators most want to learn that they didn't learn in college?
DH: That is a great question and it's an easy answer. I see the question: "Where do I start?" All the time. So, as I mentioned earlier, we are getting people coming in our group by thousands every week. And I like to call them newbies. So, my newbies truly have no idea what the science is all about. And, so, what I've created for them is a welcome letter. In the welcome letter, it has places to start. So, I have a website called ScienceOfReadingInfo.com, and it has lots and lots of resources for people.
One of my members from Michigan, David Pelc[KK5] , I love that man. He started about three or four months after the page opened and I've watched his journey and it's been so exciting. So, he has created both a Michigan page and a YouTube video of where to start. So, I often refer to that. Dr. Pam Kastner has Wakelets that she put together. It's amazing all of these things, all these resources that she has in a nice little one-stop shop. So, that's been wonderful. So, that is the question: Where do I start? And, What do I do? What do I do? So, it's been hard.
PA: Oh, I can bet that it is. Along the lines of what do I do, I've got another question for you: What tips and suggestions do you have for educators who are working in school districts that may not yet accept the science of reading?
DH: Well, that is often challenging and it's very common, as you know. We are all swimming upstream in this science of reading world here. So, what I tell teachers is that they can, they can start by using the best evidence-based teaching practices, even if their curriculum is not aligned to the science. As we know, the use of curriculum that does not follow the science is widely used in most states. And in other countries. I know in Canada they are using a very Balanced Literacy approach. And, so, those are subtle things you can do to turn your teaching practices, to align them a little more with what the science is telling us.
The other thing to do is to really make that information known to your administrators, share the data. If you've got something, if your kiddos are doing great, and you want to talk about that, you need to share that data with fellow teachers and with administrators and get them curious as to what you're doing. Maybe put Scarborough's Rope on a bulletin board outside your room, or leave something in the lounge for someone to read. It's that grassroots movement from the bottom up and from the top down.
The other thing that is problematic in the United States is just as teachers are not prepared to, don't understand the science of reading, administrators don't as well, because they too were most likely a teacher. They too did not get the training. So, as they move into that administrative role, they don't have an understanding of what the science is all about. So, educating them is critical to get them to understand what to do, what to look for, how to change systems and structures within a school to get the school more aligned and to improve reading scores for their entire school population.
So, those are some little things that they can do. Of course, sharing any podcasts or any training that comes across and share that with co-workers. Take advantage of any scholarships that are out there. I've had a lot of teachers write to me and say, "Can you post this for me? Because I'm afraid that teachers in my school see this and they'll know what I'm doing." So, we have a lot of fear going on with teachers that are using science-based reading instruction or evidence-based instruction, because it's frowned upon. So, that's problematic too. It's difficult at best, but I think, and I said this earlier, I think there's a shift. I really feel it. And with all of Emily Hanford's podcasts and all of the things that are out there, the word is getting out and we're all in this for the kids. Teachers don't want kids to fail, they just don't know what to do. And, so, if we can provide that information for them, we'll all be in a better place.
PA: Just listening to you, Donna, I'm thinking about some of those covert strategies that you may have to use because of the fear that is out there because of the negative reaction. And the thought came to mind, I'm thinking Reading Wars again, and the idea is that we have to stay the course. We've got to win the battle, right?
DH: Exactly.
PA: Don't give up to win the war in the end.
DH: Right. Well, and the thing is once you know, you can never go back.
PA: Yes.
DH: You just can't. And I think teachers are seeing that, they're seeing the fact that they're reaching those kids that they could never reach before and that's exciting as an educator.
PA: It most definitely is. All right. I have to ask you this question: Who are some of your science of reading heroes? On your group page, you quote Dr. Louisa Moats, author of LETRS® and LANGUAGE! Live®. You say, "Dr. Louisa Moats states, 'The body of work referred to as the Science of Reading is not an ideology, a philosophy, a political agenda, a one-size-fits-all approach, a program of instruction, nor a specific component of agenda.'" Why does this resonate with you?
DH: Well, it does resonate with me on several levels. When I created the page, it's important to put a mission because people need to know why we're here. So, I chose Dr. Moats' quote, because I think the science of reading often is misinterpreted. It's a simple phrase, science of reading, but it's not a simple idea. It's very complex. And, so, if we understand that it's not a curriculum because often, we're accused of being, it's just a curriculum. It's not an ideology or a philosophy, for sure. It's an understanding of how the science can be interpreted to be impactful for instruction. It's pretty simple if you think about it, but certainly not simple to do, there's so much to learn. So, Dr. Moats, I just love listening to her in webinars and podcasts because she's so wise and she's got so many years of experience and it's just, I'm just mesmerized when she talks.
We also talked about Dr. Seidenberg, he's a fellow Wisconsinite and I grabbed his description of what the science of reading is. And, so, these are two people who have been in the field for many, many years and they know their stuff. They're both researchers and so they deserve to be on the page to be honored. So, yeah, the other person that, back to your question about being a hero. On a personal note, about 12 or 13 years ago, I was involved right here in Northern Wisconsin with an organization called the Literacy Task Force of Northern Wisconsin. And the purpose of our group, we were just a bunch of grassroots people who wanted to share our knowledge on, we didn't call it science of reading back then, we called it Orton-Gillingham-based instruction.
And, so, what we did was to get individuals, whether they were parents or teachers, or just lay people to want to be tutors. And, so, we'd have a two-week instructional class and they would learn how to be tutors. So lo and behold, who lives in Wisconsin that is highly regarded in the field? It's Dr. Marcia Henry.
PA: Yes.
DH: So, Dr. Henry was so gracious. She came down because she lived in Madeline Island. She had to take a boat to get to Wisconsin, but she lived on an Island and came down and spent two weeks with us, teaching us and teaching those in the class all about Structured Literacy. And in doing that several years in a row, I got to know her quite well and I'm just, she's my mentor. And I still talk to her and it's been just a joy to know her and all of the work that she has done and the foundations that she has laid on reading and morphology. And, so, it's been a pleasure to know her. It's been an honor to know her. So, she's one of my heroes as well.
PA: Oh, boy. I love hearing about your heroes. Your heroes are examples of educators who have stayed the course. That's what I love about it, all of decades.
DH: She's been there about 60 years now doing this work. Maybe longer. So, yeah.
PA: What an honor to get to know her and benefit from her knowledge.
DH: Absolutely.
PA: We hear that your Facebook group has expanded internationally. Tell us more about this expansion.
DH: OK. So, yeah, we probably have about 70 countries that are represented. We've been doing the state chapters. So, we've probably got between, I lost count quite frankly. I think there's over 40 states that are doing the work. Again, it's so easy to start a Facebook page and that's exactly what these states are doing. I would kind of mentor them and say, "OK. This is what I did. This is what you could do." And, so, we've had people, we've gathered and I showed them how to start a Facebook page and it's been great because I've seen a real uptick in our numbers and I really am attributing that to the fact that these we have other states. And, so, the word is getting out.
We also have two Canadian groups. We also have, this was so interesting on one Sunday morning I had some woman reached out to me from Brazil and she was asking me a question about the Facebook group. And I said, "Hey, would you like to Zoom right now?" She said, sure. So, we talked and she, the language in Brazil is Portuguese. And, so, she created a Portuguese Science of Reading–What I Should Have Learned In College.
PA: I love it.
DH: Which is just fascinating. Another really interesting story is a woman who lives in the Arctic Circle. And she, a Canadian, who was working as a consultant and she wanted to know what to do. And, so, we were talking with her and she had some things on the shelf and the school she was at, and it was actually science aligned. She goes, "I'm going to dust this off and start using it." So, it's just been, the doors that have opened for me, I think I've learned more in my past three years of retirement or two and a half, it's not three yet, I've learned more in this short amount of time than I have in, I don't want to say 40 years, but I've been exposed to really good training and research and individuals that are top names in the field and it's just been an honor.
It's been an honor for me to have the opportunities to share this message with others in this field that have been fighting this fight for 40, 50 years. I'm just so excited to be here and to do that with them and spreading this word across the globe. We have a lot of Australian and New Zealand folks. We have a lot of people from Indonesia. Quite a few from South Africa. It's just a really cool thing. If you look at the analytics and looking at all the countries that are being represented, it blows your mind. I had a woman from Egypt contact me the other day twice, actually. And she said, "Oh, it's just so sad here. We don't know about the science of reading here." And, so, she's trying to get a group started there as well.
PA: Boy, what a far-reaching impact. I said it before, your Facebook group was impactful but I should say that it's impactful in an even broader sense. Just think about all of the countries that you have impacted, all of the classrooms, all of the teachers, all of the students across the world. And I don't want you to discount yourself. It takes knowledge to gain knowledge. So, you came in Donna, with a huge amount of knowledge and you just layered it on in the last three years or so, since your retirement as you said.
DH: Three years, yeah. Right, I know it's kind of funny. It's like, retirement? I'm working more now than I did when I was getting up at five and going to work, but it's all good. And I'll know when it's time to stop when I'm, it's not bringing me joy anymore. So, I haven't reached that point yet, but I have to say it is a lot of work, but it's just, like I said, the accolades from teachers is what keeps us going.
PA: Right. And it's bringing you joy, as you said.
DH: And it's bringing me joy.
PA: So, we are nearing the end of the podcast. In addition to your group, where would you suggest educators go? If they want to learn more about the science of reading?
DH: Sure. Well, there is an organization called The Reading League and they are based out of New York, they also have state chapters. They have a really neat YouTube video channel. So, it's called, I think it's just Reading League YouTube, where they house all of their YouTubes that they have, all of their videos that are all teacher training that are just a wonderful collection of information for those newbies that really don't know where to go, and everything of course is free. So, that's a great resource.
Like I mentioned earlier, the Kastner Wakelet is wonderful. It's called the Kastner Collection. Last year, I think I mentioned this already, but my husband and I put a site together called ScienceOfReadingInfo.com. That was our COVID project last year actually, at this time we were working on that. And that's a collection of resources, both professionally for parents and teachers. It has just a wide range of information for teachers in terms of training, books, podcasts, just a lot of information that teachers can go to, to expand their knowledge.
PA: Thank you for sharing that. Finally, if you could wave a magic wand and change anything in the world of education, what would you change and why?
DH: I love this question. Well, if I had a magic wand, I would want to assure that all teachers had the knowledge and training to reach all learners so that all kids run a level playing field. There are so many inequities in our world, and education is definitely one of those inequities. So, one of my moderators said to me the other day, that literacy is liberty, and that truly resonated with me. If we could get all kids, kids of color, kids of poverty, kids that have trauma to where they need to be, what a much better world this would be for everyone.
PA: I absolutely love that. Literacy is liberty. Thank you for joining us today, Donna. It's been a pleasure speaking with you. Please tell our listeners how they can learn more about you, how they can join your Facebook group, and how to follow you on social media?
DH: Well, sure. OK, again, go to Facebook and type in Science of Reading–What I Should Have Learned In College. You can also follow us on Twitter, it's @SoR-What I Should Have Learned in College. And, of course, the website ScienceofReadingInfo.com. Thank you so much, Pam, for having me.
PA: Thank you, Donna. This is Pam Austin bringing the best thought leaders in education directly to you.
Narrator: This has been an EDVIEW360 podcast produced by Voyager Sopris Learning. For additional thought-provoking discussions, sign up for our blog, webinar, and podcast series at VoyagerSopris.com/Podcast. If you enjoyed the show, we'd love a five-star review wherever you listen to podcasts and to help other people like you find our show. Thank you.