How to Use Sound Walls to Transform Reading Instruction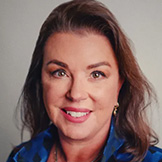 Dr. Mary Dahlgren
Literacy expert and President, Tools 4 Reading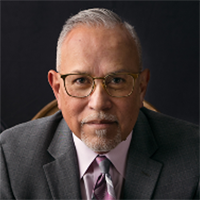 Dr. Antonio Fierro
Reading consultant, award-winning educator, and LETRS instructor
Release Date: March 16, 2021
Guests: Dr. Mary Dahlgren, Dr. Antonio Fierro
We now know sound walls should replace word walls in the classroom, but what are the best ways to integrate them into your daily lesson to educate and engage your students, including English language learners? In this informative podcast with literacy experts Dr. Mary Dahlgren and Dr. Antonio Fierro, our educators will share tips about how to use your sound wall to transform reading instruction.
During this podcast, Dr. Dahlgren and Dr. Fierro will discuss:
How to fit sound wall instruction into your daily lesson schedule
The best ways to use a sound wall to increase phonological awareness from an ELL perspective
How to emphasize teaching articulatory gestures as part of Tier 1 instruction
Using sound walls during small-group intervention to increase reading skills
Guests
Mary Ellis Dahlgren, Ed.D., is president of Tools 4 Reading. She is an experienced educator with more than 25 years in the field of education having served as a dyslexia therapist, elementary classroom teacher, international literacy consultant, and author. She is the author of a highly successful phonics tool kit which includes Kid Lips and Phoneme-Grapheme Instructional Cards for elementary, special education, and English language learner teachers. She also is a national trainer for the distinguished teacher curriculum LETRS® (Language Essentials for Teachers of Reading and Spelling). She is the former executive director of Payne Education Center, a nonprofit teacher training center in Oklahoma. Dr. Dahlgren is a founding board member of a school for adjudicated youth, SeeWorth Academy, organized by the late Chief Justice Alma Wilson. Dr. Dahlgren's passion is to help everyone involved with reading instruction to feel equipped and confident in providing the highest-quality instruction possible. She also is president of The Reading League Oklahoma Chapter.
Dr. Antonio Fierro is a former Texas State Teacher of the Year and currently a member of the national cohort of literacy consultants led by Dr. Louisa Moats. He also is a visiting professor working with university and college professors throughout Mississippi. Dr. Fierro has more than 25 years of experience in the field of education and has contributed to several literacy curricula focusing on instruction for the English learner. He is a co-author of Kid Lips®, a curriculum that teaches the phonetics of English to young children. His areas of interest include early childhood education, all aspects of phonology, and research that impacts students' learning of English as a second language. Dr. Fierro has a personal interest in advancing the knowledge base and understanding of dyslexia and other reading disabilities because he has a child living with dyslexia.
Hear More From These Authors
Dr. Mary Dahlgren
---
Narrator: Welcome to EDVIEW360!
Mary Dahlgren: I think that the idea of sound walls is really easy for people to grasp, because we keep talking about the science of reading, but the term "science of reading" seems a little abstract, so what is it that we can actually do to show evidence of using materials, engaging our students in daily practices that really align with what we know about good instruction?
Narrator: Welcome to EDVIEW360. You just heard Dr. Mary Dahlgren, national LETRS® trainer and president of Tools4Reading. Dr. Dahlgren, a national LETRS trainer and author of Kid Lips, and Dr. Antonio Fierro, are our guests today on EDVIEW360. Here's our host, Pam Austin.
Pam Austin: This is Pam Austin. Welcome back to the EDVIEW360 podcast series. We are so excited to have you back with us. I'm conducting today's podcast from my native New Orleans, channeling the heart of Voyager Sopris Learning® in Dallas, TX. Today, we are honored to have with us two renowned literacy experts, authors, EDVIEW360 podcast All Stars, and national LETRS trainers, Dr. Mary Dahlgren and Dr. Antonio Fierro.
Hello, Dr. Dahlgren and Dr. Fierro. Welcome. We're so happy to have you back today with us at EDVIEW360.
MD: Hi, Pam. It's great to be here with EDVIEW360.
Antonio Fierro: It's a pleasure. Hello, everyone and hi, Mary. Thank you so much for the invite. It's great to be here.
PA: It's always great to have you guys with us. You both are very accomplished literacy experts. Since you both have been on before, we won't ask you to share how you got involved in education. Instead, tell us what you're up to today. What is the newest education project you are excited about?
Dr. Dahlgren, please go first, followed by Dr. Fierro.
MD: OK. Thanks, Pam. Well, the latest education project, with social media and all the requests that are out there, it's a constant, and there doesn't just seem to be one project, but of course the focus on sound walls has been so great, and the demand is constantly coming at us with requests for individuals, school districts, even state departments, wanting to know more about how do we implement this. It's one thing to know how to put up a sound wall, and we've talked about that previously, but the next step is what do I do with it now. That's really what we're working on.
AF: Yeah, it is never ending, right, Mary?
MD: Yeah.
AF: There's always something going on. Along those lines, I have been involved with universities and colleges across the state of Mississippi. When we first introduced LETRS there several years ago, we evolved to eventually working with faculty. So, what's been really interesting and a lot of fun doing is that we now have several university campuses across the state of Mississippi that actually are using these sound walls as part of their instructional design. So, we are so excited about that.
William Carey, for example, University, has a teacher lab, and in that lab, they have set up a sound wall as well. Isn't it exciting to have pre-service candidates who are now involved understand about these articulatory features of phonemes and can talk about them? And, so, they're using them at the universities, and that's not the only one. Delta State also has sound walls. Mississippi State. We're hoping now that universities across the country will really step up and start using these sound walls as part of their instructional design as pre-serviced candidates are learning how to be teachers. So, that's exciting. It's super exciting.
MD: Yeah.
PA: I love the sound of that, and pun was intended here, the idea of never-ending requests for sound walls and the professional development that's surrounding them, talking about pre-service teachers understanding the articulation of sound. I'm all excited right here.
AF: Yeah, it's neat.
PA: It's big. It is big. Well, Dr. Dahlgren, your podcast, Retire Your Word Wall: How Sound Walls Support the Science of Reading, was our top podcast of 2020.
MD: Wow.
PA: It seems as if the idea of retiring word walls and replacing them with sound walls has resonated with educators. Share your thoughts about this change and why this shift is so important for teaching and learning.
MD: Yeah, I'm just awed by the fact that that was the top podcast of 2020, and I hope we do it again with this podcast. I think that the idea of sound walls is really easy for people to grasp, because we keep talking about the science of reading, but the term "science of reading" seems a little abstract, so what is it that we can actually do to show evidence of using materials, engaging our students in daily practices that really align with what we know about good instruction?
So, we've talked about phonemic awareness for a long time. We've been using lots of great phonemic awareness instruction in our classrooms, but we've taken it to another level by adding sound walls. As Antonio just said, bringing them as articulatory gestures, we're creating new awareness that hasn't always been there for classroom teachers, and many of our...Well, of course our speech pathologist or Tier 3 teachers have used this kind of information in their very small settings, but shifting to the sound wall in a regular classroom has been something that is relatively easy in the sense that we've had word walls, so now we're understanding why it would make sense to make that shift, and I think that more and more administrators are expecting teachers to implement sound walls, because it's become such a buzz in the classrooms and in schools and on social media.
Then, as Antonio just said, the universities are picking it up. It's so exciting, because I think that unlike some other parts of the science of reading, this doesn't seem to be one of those sticking points where we seem to have arguments around do we teach phonics or not. How do we begin to teach children to read? We're all in agreement that you have to know about the sounds in order to learn how to read. There's from Speech to Print, and that's thanks to Louisa Moats, right? There's LETRS and her book that she's written to help us gain insight and understanding into the 44 speech sounds.
PA: Thank you so much for sharing that, Dr. Dahlgren. Dr. Fierro, was there anything else you'd like to add?
AF: Yes, absolutely. Mary was talking about what a great resource these sound walls are for teachers. Mary and I are always getting advice from professionals, looking at their research and speaking to others, like speech language pathologists, for example, and one of our colleagues, who is a speech language pathologist, we were talking about the sound walls, and she was so excited, because she said, "Do you know how much that can help us, to be talking about how these sounds are formed, and now you have a way to anchor all this information or this phoneme around what's happening in your mouth?"
When I stopped to think about that, and I started to reflect on my pre-service education and what did I go through, and we think about now all these classes or these programs at the universities. Mary, I don't know about you, but I don't remember ever taking any classes that had anything to do with how phonemes are articulated.
MD: No.
AF: And what are these phonemes all about? If we did, I think it may have been maybe a page or two of a textbook perhaps that we were viewing or that was assigned to us, but what a treat to now really dig into all these, the properties of phonemes, because most of us did not get this type of information and this kind of education or teaching while we were pre-service candidates. So, this is the part that's missing. Again, going back to what I mentioned earlier, what great news to know now that there are professors now who are teaching this and using the sound walls early on.
MD: Yeah. I'll just tag team on that just a little bit. In the previous podcast, I talked about my history, and it was 1998, I think, when I went to Greenland Institute and met Louisa for one of the first times I met her. When she introduced the consonant and vowel charts, and it was so mind blowing to me, because I'd been teaching for a number of years, and nobody had ever explained this information to me. So, now our goal is how do we make it available to everyone.
AF: Yeah. Sounds are fleeting. They come and go.
MD: Yeah.
AF: Especially, and I'm sure and we'll touch on it in a little bit, especially for English learners, but for all kiddos who are learning these phonemes and their representations by graphemes, now we have something to really sink our teeth into. Oh, well, this sound is this and it's made this way and this way and this way. The discourse also that children share with each other is awesome.
MD: Yeah.
AF: As they describe the sounds to each other.
PA: It sounds like shifting to the sound wall, you're creating this common language, and it just makes common sense. It's just an easier segue. I like the idea of the science of reading is pretty hefty, and this is one way to ease into really being effective and supporting your students.
AF: Right.
PA: For those of you who may not be familiar with a sound wall, and you guys described things just a little bit, but you probably piqued some interest here. Please take a moment to share a basic definition with us, Dr. Dahlgren or Dr. Fierro, whichever one of you would like to go.
AF: We're so familiar with word walls. So, it's a shift, right? It's a shift from this older graphic representation that we're going to get to, obviously, but when we are talking about all the phonemes of the English language and trying to categorize them by, say, for example, initial sounds. Well, a traditional word wall, you can only organize it using the 26 letters of the alphabet. Well, what do you do with that word that begins with a schwa, for example? Or what do you do if you want to talk about maybe diagraphs and show that representation between that diagraph and that phoneme?
Well, you only have 26 letters of the alphabet, so how do you categorize it? What would you say about the word shell, for example, that initial sound, shell, sh? Where would you put that, under what letter if you have a traditional word wall? So, you can see that with a sound wall, I can properly represent all 44 phonemes of the English language and without really any kind of error. Everything's represented. Kids have that connection between the grapheme and a phoneme. I can talk about that phoneme. I can talk about how it's made and all the features behind it and with the Kid Lips pictures that we have to go along with them and how I can also demonstrate how that sound is articulated. Now, I have a proper place for every sound of the English language. Mary?
MD: Yeah, you've covered it. So, the difference in the word wall and the sound wall, we have 44 speech sounds, and as Antonio said, we can categorize them.
So, one of the hard things for teachers to grasp oftentimes is the fact that because of the organization of the sounds, we have six categories for consonant sounds, and then we have the vowel sounds. So, that's a little bit of a shift in thinking, OK, so I put my consonants in one place, and then I have the vowels next to that in what we call the vowel valley, and that's all information of course that we teach in LETRS in Volume 1, Unit 2. We really dig into what is the arrangement of these charts? How do I describe what's happening? Where in my mouth the sound is produced, and understanding about the air flow, voicing. That's exactly how we begin to build sound walls.
As Antonio said, having the articulatory gestures to be able to describe them for children to be able to say, "This is what I'm doing with my tongue." Yeah. When I'm saying that sh sound in a common word, she, that is posted on now a sound wall, that kids can begin to notice what's the difference between the sh sound as in she or the ch as in chair. Oh my goodness, we're doing the same thing. I see why I might have confusion there with those two sounds. Then, adding that print to help further differentiate and of course to move into the process of reading.
AF: Right. Right. I'm going to kind of jump the gun a little bit, but I'm sure we'll go back to it. One of the things that Mary and I were not expecting was the discourse, the oral discourse, that was going to come about because of children understanding how these articulatory properties work, right? The other thing that we weren't expecting was, kids are curious, period. That's all there is to it. The more that we teach about the makeup of words from a phoneme-grapheme standpoint, for example, that curiosity of that word, it just takes off. So, the more kids know about these words from a standpoint of a phonetic structure of how these phonemes are made and then the connection to grapheme, obviously, but the more that they know about how these phonemes are created, the more excited they get and discuss it with others.
Now, this is where I'm going to kind of get ahead of myself a little bit. I know we'll come back. My wife teaches second grade, and of course she's going to have a sound wall, right? There's no doubt about it. She's going to have a sound wall, both the consonants and a vowel valley. She's going to have that. What's really neat is that she has a video of kiddos, and by the way, her classroom is a bilingual classroom. So, it's English learners, and it's really neat to have kids, these second graders, go up the sound wall, and they're showing each other, "No, no, mira, mira." "No, no. Look, look, this is the way you make that sound," and, "Look. Look at the picture. Look at where the tongue's here." Wow, I just get goosebumps, right, Mary?
MD: Yeah.
AF: Mary, you had a similar situation in Alabama.
MD: Yeah.
AF: When that curiosity is exposed and it's just met and kids just see this as part of their learning the oral language that sharing is amazing, amazing, amazing, as they're describing these sounds to each other.
MD: Yeah, and one of the things that begins to happen is that the teachers learn along with the children too. That's one of the things I tell teachers is, "Put your toe in and try it and don't be afraid of it. You don't have to know everything about how we produce these sounds. You'll learn it as you're teaching your children." But the other part of that curiosity and children talking about and these sounds, and they're becoming more precise in their descriptions in creating that meta-linguistic awareness that we're really trying to get at.
Administrators love the idea that we're being meta-cognitive about these sounds, because once kids start describing and thinking about the sounds on their own, engaging with one another, as Antonio's described, then that's where that mental Velcro happens. I have information I can stick new information to. It is like this bridge that's been missing from the speech to print that now, as we said earlier, it's not just strings of letters, but I can put these sounds in one category, and now as you introduce the different spellings to me, I have a place to put them. It's not just random streams of letters all over the place.
AF: Right.
PA: Oh, boy, you all have answered a ton of questions for me. I don't mind you jumping the gun, because it's very, very clear for how important it is for teachers to be able to articulate to students what's happening in their mouths, right? Any gestures they may use, and it's important, because then students can then articulate what they're learning and what they understand. So, I definitely see the importance there, but you do have to give me a few tips here. What are some practical teacher tips for integrating that sound wall and those activities? Just daily instruction, what are some things? You've given me a hint of some things. How about something really practical that a teacher can take and try within the next hour, within the next day?
MD: Yeah. Well, one of the things, if they happen to have them, and more and more classrooms do have them, are using mirrors. Although, I know that that's a very difficult thing with our masks on, but doing things like having children, after you've introduced the sounds, "What are our three nasal sounds? They're the mm as in mouse, the nn as in nest and the ng as in ring. What do you know about those sounds? Oh, if I hold my nose I can't make them." Well, kids love that.
Then, I have a wonderful observation that occurred with a teacher who said to her children, first grade classroom, about this time last year when I was actually in classrooms, the teacher said, "What happens when a vowel comes before those nasals?" All the children said, "It makes them cry, so the A goes aa." I thought, oh, my gosh. So, when I read a word like am, it doesn't sound like aa, apple. It goes aa because there's an mm coming. The idea that those teachers are priming those children to think about that and notice so they can shift what a word sounds like if I'm reading am and I say, aa, mm, and it doesn't quite sound right, but then I know, oh, yeah, I can go am because it makes it cry. It goes aa.
Drawing their attention to, after I've introduced the sound, what are the different ways to describe those sounds and then doing fun comparing activities. How are they alike? How are they different? Giving examples and nonexamples. Do you hear the sound of the word? Yes or no? Then, describe that sound that you're hearing.
We're encouraging teachers to do a variety of things to engage with that sound wall, but five to seven minutes a day, it's not an all-day type of thing. It's just a few minutes that we'd like to see teachers adding on some of these engagement pieces as their warmup. Lots of time it's been around calendar time. Well, let's move some of that around to the sound wall time and get our students to think about things like why, and this is an Oklahoma thing, Antonio's in Texas, but he has a different accent, but what about the eh and the ih sound, the number 10 and a piece of tin. We don't differentiate those very much, so what happens with your mouth looking at your jaw. Let's look at what happens in the opening of the mouth. So, we're examining things a little bit more closely when we're doing those engagement activities with the sound wall.
AF: Yeah. Isn't it amazing what you can bring to their attention. I had not heard, Mary, about the crying vowel thing.
MD: Isn't it fabulous?
PA: I love it. I absolutely love it myself.
AF: It's true, and it helps the kids also kind of explain why this sound might be a little bit different, but then also especially for teachers, what a resource to know, oh, because of core articulation how is this other sound going to be affected? How's this vowel going to be affected by that nasal, for example? As Mary said, having some fun with these sound walls, because it can be incorporated, right, Mary?
MD: Mm-hmm (affirmative).
AF: Throughout the entire day.
MD: Right.
AF: Anything that you can think of, because again, words have that story to tell, and at the very fundamental level the story has to do with what are those phonemes all about? Having a mirror, absolutely. The other thing that I just want to stress this real quick, is the importance of being just good, articulatory models, being able to explain those sounds and articulate them the best you can, because kids are going to imitate. You're going to be the model, and just do the best you can on that. But have some fun with it. Everything that Mary said is right on, yeah.
PA: So, the idea of being the model, that's very, very important. Just a little while ago, Dr. Dahlgren mentioned the fact that in the times we're living in right now, maybe there's some virtual instruction going on. Teachers are teaching remotely. What are some tips you have for those teachers who are very interested in sound walls? They're intrigued, but they're wondering, how can I make this happen in a remote-teaching situation? What tips might you have for them?
MD: Yeah. Well, that is the million-dollar question: How do we talk about this when I'm wearing a mask or when I'm remote? I remind teachers that this is an "I do" and a "We do" type of learning, and so I tell teachers all the time, get really close to the camera.
AF: Right.
MD: When you're producing a sound and let them see what your mouth is doing, and then stop and describe it as you're pulling back. Then, have your kids get really close to the camera. Young children especially, the majority of the kids that we're working with around sound walls, they don't mind doing that, and it's fun, and it is really drawing their attention in. We have our pictures that we use of the children's mouth that we call Kid Lips, and that's the other piece, is being able to show that picture helps students to also see that if they're having a hard time making that connection.
AF: Mary and Pam, what my wife is actually doing, so now she's back in the classroom, but she still has kiddos at home. So, she did use mirrors at our home. They're socially distanced there in the classroom as well, but what she did was she also used cell phones. It's kind of a sign of the times now, right?
MD: Oh, yeah.
AF: Who doesn't have a cell phone. Second graders have a cell phone, right? Isn't that amazing? She had them record themselves as they were articulating sounds, and then they went back and watched them. She also had them share those with their parents as well. She was hesitant at first. She thought they'd be joking around or playing around with them, and they really did. They really were viewing themselves and correcting themselves and talking about it, so that was a lot of fun. As Mary mentioned, yeah, getting really close to the camera and showing all those properties as you're talking about them as you are explaining to them, yeah, or as you're showing it to them.
Yeah, just... Oh, Seesaw. My wife used Seesaw as well. I'm not familiar with that platform, but I believe kids are able to record themselves and tape themselves as well. Then, she'd have them practice at home, and then they would send her those recordings.
MD: I love that idea that recording too, Antonio.
AF: Yeah.
MD: I had heard that, but I think that, again, kids, they're being analytical. It's something that they can do successfully. They're building that bridge. I go back to why are we doing this, the science of reading. It's because I'm building those pathways in my brain, right? So, I'm really developing that phonological pathway in that area of my brain, and then it's that much easier to map that speech to the print when I'm aware of the sound and then what is the grapheme that's going to represent that sound? So, I've created that, again, mental Velcro, because I've talked about it and I've thought about it, and I recorded it, and I can see it. It becomes tangible for me.
AF: Yep, yep. That mental Velcro, that's a good one, Mary, absolutely. Now, I have something to somehow to make that stick, right? Yeah, absolutely.
PA: Well, I'm adding that to my lexicon. I've heard that mental Velcro a couple of times, and it's stuck for right there. A couple other things that are stuck in my head is the fact that technology has so many resources that helps to support, so we don't say, "Hey, that's impossible, I can't do this."
AF: Yeah, yeah.
PA: Even Voyager Sopris Learning, we have a few of our curricula...(Voyager) Passport® has those videos where we can actually see a frontal view of a person producing the sound. It was in LANGUAGE! Live® as well.
MD: Yeah.
PA: From Dr. Moats herself, yes.
AF: Yeah. Yeah.
PA: We've got those tools there. It was just wonderful that there are multiple ways to make it happen even in teaching in a remote environment.
AF: Absolutely. Absolutely, yep.
PA: I'm going to shift a little bit. Dr. Fierro, are you ready for this question?
AF: Oh-oh.
PA: All right. So, you had a podcast with us solo as well. It was called Educator Accountability: Preparing for the Tough Challenges Faced by English Language Learners, and it was also one of our most popular podcasts in 2020. I think we have some good things coming out of 2020. It's nice to be able to say that. Why do you think sound walls are especially important for your English learners? What are some of the struggles they might face that are different from students who are native English learners?
AF: Yeah, well, Pam, let me tell you about my struggle first of all. You mentioned that Mary's podcast was the top podcast for 2020. Are you sure it wasn't mine?
MD: He can't take it.
PA: I'm going to say "No comment" right now.
AF: Yeah. Crickets. Crickets. I get it. Well, if I was going to lose the top spot, definitely it has to be to my dear friend and colleague, Mary Dahlgren. So, let me tell you. For English learners, oh, my goodness. It's such an incredible resource. I talk about, and most of my colleagues who worked with English learners have done the research and talk about the comparisons between English and Spanish. I just want to mention that I'm there as well. The reason that we make so many comparisons to Spanish is because most of our English learners, about 80 percent of our English learners, actually have a Spanish-speaking background. So, that's why most of the research in comparisons are always made to Spanish, because of the number of Spanish speakers who are in our classrooms.
Based on that, I'll have to mention just real quick that when we're talking about phonemes and we're talking about 44 phonemes in the English language, but Spanish only has about 22, 23, maybe 21, depending on the linguist and who you study. So, we're missing about half, right? We only have about half. So, how important is it for kids to be able to explain the properties of these phonemes that perhaps do not exist in Spanish? So, sh, for example, does not exist in Spanish. So, how is that articulated and why is that confused with a chu that does exist. So, what a wonderful opportunity to be talking about that, to be explaining how these phonemes are articulated.
One of the findings from the National Literacy Panel, the Report of the National Literacy Panel on Language Minority Children and Youth, there you go. It's a mouthful. When that was published, they wrote that the instruction that is provided to our native speakers of English, that has to do with phonetics and phonics and phonological awareness and vocabulary and text comprehension, all those have fewer benefits for English learners. However, the research also suggests that adjustments to these approaches are needed to have maximum benefit for English learners.
So, what does that mean? That means that we have to have comprehensible input, and we need to make these connections quite easy, and they have to be understood by our English learners. So, when I talk about how sounds are made, I'm doing a self-talk. I'm describing that my tongue is between my teeth. I'm describing, perhaps, that my vocal cords are vibrating. So, not only am I describing all these phonemes in such detail. I'm also helping that receptive language of that English learner. So, I'm doing double duty here. I'm explaining these phonemes, but I'm also explaining them in a way that is comprehensible, that they understand that, so I am facilitating that receptive language.
I could even be talking about it as the students are doing it. I can be describing the sound as they are articulating it, so it gives us the foundation. It gives us the groundwork. This is how this sound works and, by the way, you know what? You might have a sound similar in your native language. So, let's talk about it, but if you don't, here you go, right?
Mary was talking about all that brainwork that's going on. Well, I might have that letter, that grapheme in my native language, but you know what? In English, it's not quite the same. So, now I have to be taught explicitly how to do that. When teachers understand these features and can explain them and repeat them, how effective is that for English learners?
MD: Antonio, would you use the example with the letter E in Spanish, because I think it's just, it's so fascinating, and I experienced that with some third graders who were having such a hard time with the short i, if sound.
AF: Yeah. Thank you, Mary. I also say that English learners do double the cognitive work, because not only are we having to learn content, but we're going to have to also learn these features of our language and being able to process. I'm told, "Oh, well, you know what? That sound is just going to transfer over from their native language." Well, it might transfer over, but it doesn't exactly transfer to the same grapheme. I have that long E sound in Spanish, for example. E, E, all right, as in eagle. I have that sound. I do. But in Spanish that E sound is represented by the letter I. Oh, my gosh, now I have that I in English, right? But in English it's an ih sound. "Well, wait a minute. Wait a minute. I know there's an E and you're telling me it's an ih?" Yep, that's the way it works.
So, that is how the brain works. That's where we are as English learners, and how necessary is that for the teacher to understand the dilemma and explain to the child what is going on and have lots of opportunity for practice. So, yikes. Can you believe that? It's tough. I have the short O sound, right, as in ah, octopus, octopus, but in Spanish it's represented by the letter A, uh. Wow. Yeah. It's tough.
MD: Yeah. Wow.
AF: However, however, now that I can explain all those features, though, and I can explain what is going on, now I know, OK, I need to do it again. I need to practice. They need to practice. They need to hear it again. We're going to repeat it, so the more we know about the language, then the better off we are obviously.
PA: Oh, my goodness, just the idea of the comprehensible input and how it builds that receptive language, so you're doing two things at once, and it's absolutely necessary. Dr. Fierro, I was going to ask for some tips and some examples, but that example of just the long E and what it represents and the challenges and that example of the short O, uh, and the challenges that are there, you ran right into me asking for tips as well. I just want to recap some of those tips. If you need to add a little bit more, please do so.
You spoke of the features of what's happening in the mouth, and we do that, but it's really, really important for our English learners. You spoke of self-talk and actually talking through what's happening, describing what's happening, and then repetition. I'm one for repetition, repetition, repetition. Did I miss anything? Would you add any more tips for teachers?
AF: Yeah, absolutely. Actually, I want kids to be describing what they are learning, especially our English learners, kids with limited vocabulary, I need that extended discourse. So, I need to make sure that I have mirrors, I have the Kid Lips cards, for example, or the pictures of how these sounds are articulated. When we explain these features, like I said, the vibration, the vibration of our vocal cords, the tongue between our teeth, air going through our nose. Those features are so detailed, but yet they're so controlled and it's good receptive language. That self-talk really just gets to the nitty-gritty, describes how the sound is done, and it becomes quite comprehensible for the English learner.
MD: Yeah. I'll jump in on that just a little bit too in talking about...Antonio brought this up...that as teachers, oftentimes, we have our EL students in our classroom, but we don't know anything about their language. So, the more we know about our language and we can explain it in a specific way, even if I don't speak the language that my students come in speaking, I can give them the information that they need to develop that awareness of our language. I think that that often doesn't happen. We go right into with our ELs for the vocabulary and building the background knowledge, which makes perfect sense. We need to do that too. But this beginning process of learning how to decode and how does that system work is so important. The sound wall gives me that tool again to have the avenues to build those connections for our students.
AF: Right, and we're working on that in phoneme isolation. I'll tell you, especially for the child who is coming from a Spanish-speaking background, Spanish manipulates syllables, so as we are developing that phoneme and that phoneme awareness, that phoneme isolation, especially like in different positions in the word, we're developing a skill that children may not have in the native tongue. So, although we do go to a phoneme level in Spanish, initially, we spend most of our time manipulating syllables, so we have a lot of syllable blending and segmenting and not near enough phoneme isolation or phoneme awareness. So, this really helps create that sophisticated level of phonemic awareness that we need, especially for English.
PA: Lay that foundation to add more.
AF: That's right. Yep. Yep.
PA: Excellent. Well, believe it or not, we are nearing the end of the podcast. What are some additional tips? I know you have a ton that you both have for working with intervention students. How can sound walls help increase their reading skills during small-group instruction?
MD: Well, I think we've hit on it, the repetition, right? I need more practice and opportunities to verbalize, to see, to think about, and the beauty of the intervention, smaller group, and getting the individualized attention. As teachers, being able to notice when something's not quite right for children and helping them to be able to adjust and creating that awareness for them. We have some little folders, like file folders, that a lot of intervention teachers are using, because they're in a more individualized situation, and they can use that resource to help point to what's the sound, what's the picture look like, how do I describe that? Those are all little aids that are really effective in that small-group practice.
AF: Right. Yeah. I have to agree with Mary. It has to do with really being very explicit obviously that we have that, and that would work for all kids. So, kiddos who are receiving intervention would have additional review, additional practice, and more time to really be processing this information.
PA: All right. Thank you. Thank you both for that add value there. We've talked about so much. I have to go back and listen to this podcast again. This is wonderful.
MD: That's great.
AF: I have to go back and check to see whether Mary's podcast was the most popular.
MD: Yeah, let it go.
AF: Let it go, I know.
PA: I'm going to say, finally, if you both could wave a magic wand and change anything in the world of education, what would you change and why?
MD: Well, I think Antonio's already brought it up, and we're seeing a little bit of that magic happen in the classrooms in our universities. I think that that is such a critical piece of where this introduction needs to occur so that all teachers have access to this prior to coming into schools. Those teachers who are in service, of course, having quality PD, and that's where LETRS comes in, right?
AF: Right.
MD: And having good resources. We've talked about our Kid Lips, but there's also, as you said, LANGUAGE! Live is a great resource, and the (Voyager) Passport to help bring around this awareness of the phonetics of our language.
AF: Right. Right. Amen, sister, I agree with you. If I could, I'd have every classroom, especially K–3, and you know what? Now, for our kiddos who are older and English learners, these sound walls are very, very effective, and we're doing that in a couple of districts that I've been working with, of how these sound walls can be beneficial for older English learners as well. So, I'm looking forward to seeing what those results are. But if I had that magic wand, I'd have every early childhood classroom from K to third grade with sound walls in the rooms instead of word walls, but that's too full, though. I can have a sound wall in every classroom, but the key here is a knowledgeable teacher who knows about the sound walls and is properly trained. So that professional development goes hand in hand with that. I have to agree with Mary.
Thank you, Mary, for saying that, what's going on with educator-prep programs. We just need to continue working on improving the instruction that is being received by our pre-service candidates. I can have a sound wall in every room, but if I don't know anything about it or don't know how it works, then it's all for naught. That's the most important thing, of course, is a knowledgeable teacher.
PA: Well, I have to tell you, I am excited about the input and the value you've added and what you've shared for educators who are seeking more knowledge about, hey, the sound wall. What is it? Tell me about it. How can I use it? Yes, that goes hand in hand with teachers who are prepared and ready and know what to do with that sound wall.
MD: Pam, thanks so much for having us, and thanks for letting me bring Antonio along.
PA: A pleasure to have you both. Thank you for joining us today, Dr. Dahlgren and Dr. Fierro. It's been a pleasure speaking with you. Please tell our listeners how they can learn more about you, how they can follow you on social media.
MD: All right. Well, you can follow us on Tools4Reading, T-O-O-L-S, number 4, Reading.com. We have Facebook. We have Twitter, and we're always trying to keep up with all those posts, and we have a website too with the same name, Tools4Reading.com.
AF: Absolutely.
PA: All right. Thank you.
MD: Thank you.
PA: This is Pam Austin, bringing the best thought leaders in education directly to you.
Narrator: This has been an EDVIEW360 podcast, produced by Voyager Sopris Learning. For additional thought-provoking discussions, sign up for our blog, webinar, and podcast series at voyagersopris.com/podcast. If you enjoyed the show, we'd love a five-star review wherever you listen to podcasts and to help other people like you find our show. Thank you.