Education Funding Series Part 1: The CARES Act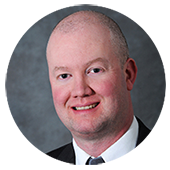 Jon Hummell
National Manager of State Initiatives, Lexia Learning


Release Date: July 26, 2021
During uncertain times—and as schools recover from a year like no other—education funding is more important than ever. The CARES Act, which passed in April 2020, includes $13.2 billion for an Elementary and Secondary School Emergency Relief (ESSER) fund and $3 billion for a Governor's Emergency Education Relief (GEER) fund in order to help school districts overcome the unique challenges associated with the pandemic. Join us for the first podcast in our funding series and learn everything a school or district administrator needs to know about the CARES Act.
Topics include:
How to get much-needed CARES Act funding to your school/school district
What funding options are available through the CARES Act
The best way to determine school/district needs
How states and school districts are spending their CARES Act funds

We hope you will join us.
Guest
Jon Hummell, National Manager of State Initiatives, Lexia Learning
You May Be Interested In
Voyager Passport
Proven reading intervention to accelerate student achievement. Provides comprehensive, explicit, and systematic instruction in reading and includes language and writing—in just 30 minutes of instruction per day. Learn More
Announcer:
Welcome to EDVIEW 360.
Jon Hummell:
Some people, despite the best of intentions, are going to look back and wish they had spent it a little bit different, and there's going to be some scrutiny. What's the Avengers line? "With great power comes great responsibility." Well, with great funding comes great responsibility also.
Announcer:
You just heard Mr. Jon Hummell, the senior national manager of state initiatives at Lexia Learning and a state funding expert. Mr. Hummell is our guest today on EDVIEW 360. Here's our host, Pam Austin.
Pam Austin:
This is Pam Austin. Welcome back to the EDVIEW 360 podcast series. We are so excited to have you back with us. I'm conducting today's podcasts from my native New Orleans, channeling the heart of Voyager Sopris Learning in Dallas, Texas. Today, we are excited to welcome Jon Hummell, national manager of state initiatives [at] Lexia Learning, our sister company. Mr. Hummell is our guest for the first in our educational funding series. Welcome, Mr. Hummell.
Jon Hummell:
Thank you, Pam. Happy to be here. Thanks for the invitation.
Pam Austin:
We are happy to have you here as part of our VSL Lexia family. Mr. Hummell, you're our first guest for our education funding series. Can you tell us a little bit about your background and your position with Lexia?
Jon Hummell:
Sure, I'd be happy to. So, I've been with Lexia for almost two and a half years now. Prior to that, my experience was entirely in government. So, I worked in federal government for 10 years. Then I worked in state government for about 10 years, served as chief of staff to two governors, a state budget director, state policy director to a governor and education advisor. So, I have lots of experience from the government perspective and I have learned a lot in my time with Lexia over the last two and a half years about what life looks like in the private sector.
Pam Austin:
Oh, wow. You have lots of insight that I'm sure will be valuable for educators and within the company itself. Tell me, with all this vast experience, how did you get started in education? What led you to Lexia?
Jon Hummell:
Well, it's kind of an interesting story. Governor staffs in small states in particular tend to be pretty small, like 10 to 12 people. And so what that means is you have to be a jack of all trades, really. So they list out all of the issues and they assign them to people. And your job is to learn and be able to speak intelligently and talk to the governor and others about that topic. So, in 2010, I began working in the governor's office. Education was one of the issues that they asked me to be involved with and it kind of went from there.
Jon Hummell:
So, I had an opportunity to do some exciting education initiatives. One was a technical education initiative. One was a dropout prevention program. One was an after-school and summer literacy program. And I found those to be very rewarding. Sometimes when you're in those jobs and you're working in government, you're kind of wondering, "I'm working real hard and it feels like I'm doing a lot," but is it really having an impact out there? Is it really touching the hearts and the minds of the folks in my state? And you think it is, but you're never quite sure.
Jon Hummell:
And so, what I loved about education issues is a year later I could go out and visit one of these technical education programs or one of these literacy programs and a summer program or one of these dropout prevention classrooms where they set these kids aside and try to give them a little extra encouragement that they need to finish their high school experience, and really see the impact in the hearts and the minds of the kids and be very sure that what I was doing was making a difference. So, that's really what drew me towards education and made me think that when I left government service after 20-plus years, that that was probably the direction that I wanted to go. And Lexia has been a great fit since it led me to continue some of that good work that I was doing in the governor's office.
Pam Austin:
Wow. What a great story, Jon—an opportunity that led to rewards, not only for yourself, but definitely for the students that you interacted with. I just love it.
Jon Hummell:
Sure. Thank you for giving me a reason to talk about them. I don't get to tell that story very often, but I could go on forever.
Pam Austin:
It's a good story to tell, definitely. Can you tell us a little bit about the CARES Act? We've been hearing some information, some rumblings about the CARES Act. What is it and why was it created?
Jon Hummell:
There's a lot of important sort of minutia in details, but I'll speak in very broad strokes here. The CARES Act was originally passed by Congress in March of 2020 and signed into law by President Trump in response to the initial surge of the COVID-19 global pandemic and its impact on schools and the economy and every other part of life. And people compare it back to the stimulus bill, the American Recovery Plan that President Obama signed into law, but really is very different. And the way that it was different for education was it included $13.2 billion that flowed through what was generally based off of the Title I formula, but not exactly the same, through this fund called the Elementary and Secondary School Emergency Relief Fund that provided a lot of resources directly to schools. And so, that was the original CARES Act that passed in March of 2020.
Jon Hummell:
And it's really kind of the most important and the most often discussed bill, but actually there were three bills. The other two bills kept those funding streams basically in place. There were some variations, but increase the dollar amount. So, in December of 2020, Congress passed another bill that put $54 billion into ESSER. And then in March of 2021, more recently, President Biden signed another bill that put $126 billion into the ESSER Fund. So, I refer to these as ESSER I (the original CARES Act), ESSER II as the second bill that passed in December, and then ESSER III as the American Rescue Plan that President Biden signed this year. So, if you hear me use those three terms, that's what I'm speaking to. And what the result of that is that there's really… in most cases, again, it flows through the Title I formula. So, schools that typically would receive a lot of Title I funds would receive a lot of these funds.
Jon Hummell:
Schools that typically don't receive a lot of Title I funds wouldn't receive as much of these, but generally speaking, I would say that there's an unprecedented amount of resources available to schools. And the idea is to help them deal with the unprecedented challenges that the global pandemic has brought to the schools. There's lots of challenges that we've never seen before and nobody quite knew what to do with. You can't look back in time and say, "Oh, this is what we did then." And so, Congress felt like they needed a lot of resources to help them overcome those challenges. I think that was wise. In the original CARES Act, there were 12 allowable uses that people focus on. They're very broadly written and that's by design to give the schools and districts and states a lot of flexibility to meet their specific needs.
Jon Hummell:
And those were even expanded over time. They went from 12 allowable uses in the first bill to 15 allowable uses in the second bill, to even more allowable uses in the third bill. But at the end of the day, anything that's tied to student achievement, teacher performance, professional development, all of those—certainly the PPE and the health and safety issues—all of those are allowable expenses. So very, very wide and broad discretion on how schools can use those funds. And so those funds have been flowing ever since last spring and continue to flow. This latest round of funding is happening and getting released out to schools as recently as this month. And the schools are having to make some pretty big decisions about what they're doing with these resources.
Pam Austin:
All right. Wow. That's a lot of good information. So, when we think CARES Act, we think three bills in one that provided additional funding at different phases for all schools in various ways, really focusing on student achievement, teacher support. Very good, Jon. Very good information. So, let me ask you this. What are some of the challenges educators might face in the upcoming school year? Especially after returning to in-classroom learning, things are a little bit different again. And how do they relate to the CARES Act?
Jon Hummell:
Yeah. Obviously, there's a lot of different challenges and it's hard to provide one answer to that because [in] every district, every state, and every school, the situation is a little bit different in terms of did they reopen last spring or [are] they just now planning to reopen for the first time in August, to do they run a summer program? Many of them did. Are they starting the school year early? Are they starting it late? The good news is the CARES Act funds and the stimulus funds will help support all of those activities and many others. The issue with the CARES Act that I hear the most is that it's not always real clear to those in the school building—the parents, the PTA groups, and the teachers—what decisions are being made at the state level and at the district level in regards to using the resources.
Jon Hummell:
So, you can imagine if you're a teacher and you hear your district's getting a lot of money, but then no one ever tells you what the money's being spent for, it makes you ask some questions. And so, that's what we hear a lot is that there can be some disconnect in communication between the buildings and the district office because in most case, the spending decisions will be made at the district level. So, I always encourage people to go to the local school board meetings if you have an opportunity, to talk to the district staff. If you're a PTA member, go to a meeting, the state legislative hearings, the state board of education hearings. And if you're interested, be a part of the process. I think one of the things that's inevitable here—I've been around in government long enough to see this coming—is that when you put this much money into a system and require folks to spend it this quickly, some people, despite the best of intentions, are going to look back and wish they had spent it a little bit different, and there's going to be some scrutiny.
Jon Hummell:
What's the Avengers line? "With great power comes great responsibility." Well, with great funding comes great responsibility also. There's a lot of money and people are going to expect that when they look back and say, "What did you use it for and what were the outcomes?" they're going to expect us to have some good answers—all of us. That includes Lexia and other private-sector partners and governors and state board of education members, state superintendents, principals, superintendents, the district level, everyone. So, I always encourage everyone to try to participate, find a way to ask those questions—respectfully, of course—and make sure that… or at least encourage folks to be thoughtful about what you're gaining with the money that you're spending. It's nice if you had a quantifiable story, you could say, "We spent this amount of money and this is what we got for it."
Jon Hummell:
And when you're kind of in a knee-jerk reaction like everyone was a year ago in March, it's hard to take that view, but I'm hopeful that over the summer, things will slow down a little bit and the pandemic situation's improved, everybody had time to sort of take a breath and say, "OK, we still have a lot of money here, we need to decide how to spend it. What's best for our teachers? What's best for our students?" And we want to be able to tell a good story at the end of the day. So, that's what I encourage folks to do.
Pam Austin:
All right. So, what it boils down to is participation in the process and having open communication?
Jon Hummell:
That's right.
Pam Austin:
Very good. Well, many of your comments lead us right into my next question. We've talked about the funding and spending it and tracking it and spending it well—what's the best way for a school or a district to discover what their needs are and how should they spend the CARES funds?
Jon Hummell:
Yeah. So, I encourage... I'm a big fan of the Stephen Covey quote, "Begin with the end in mind." And so, I wrote in a blog, I think sometimes in the beginning, in the initial pandemic hit, there was kind of a scramble. "We need devices and we need internet access and we need to get packets out to the kids." And I totally understand all of those decisions, and I think in the end, we'll be better off for them. But I encourage people to kind of flip that whole scenario on their head and start with: What am I trying to impact? What number do I want to move? What outcome do I want to impact? What population of students do I want to impact that outcome for? What program or device or strategy or whatever it is can I be confident will have that impact with that specific student population? And then think about what tools you need, what programs you need, whether that's a tech program, whether or not that's a packet, whether or not it's a device.
Jon Hummell:
That's certainly the hotspot, and internet access is an issue, but sort of think about it in reverse and work backwards from "This is the goal that I'm trying to achieve," not "How do we get there?" And then obviously my mantra as I'm talking to state leaders and state legislators is high-quality content, making sure that the material and the programs that you're putting in front of your kiddos work. And there are ways to tell which programs work and which don't, and everybody knows generally what they are. And there's buzzwords that everybody throws around, like "research-based" and "evidence-based." But the reality is that research shows that some programs work really well, some programs work OK, and some don't really work very well at all. But someone has to take the time to differentiate between those three, and it can be difficult.
Jon Hummell:
The marketing materials from the publishers all sound the same. They all use those words, so you have to be very wise about how you determine those. So, Voyager Sopris has the Passport program that is evidence-based and research-proven. There are other good programs out there, but it can be difficult to tell the difference, and some are better than others. Some have lots of good research that show that the program will be effective with the student population and the outcome you're trying to impact, some less so, and some show that they don't really work very well at all. And people, districts, and teachers, and others that are involved in these decision-makings need to be able to tell the difference—and it's more difficult than it should be.
Pam Austin:
Wow. You've given us a lot of information just now. I love that Stephen Covey quote, "Begin with the end in mind." It's one that I have internalized as well. Now, you've pretty much answered my next question. You gave us lots of details on how districts and schools can spend their money. And it's with the idea of beginning with the end in mind, whether it's intervention products—that, of course, that are research-based, and a few of them that you mentioned—as well as maybe it's equipment that they need, [and you] talked about how schools scrambled for devices as well. If we were looking at that intervention curriculum and I'm focusing on a certain population as you gave an example, are there any other things we want to consider? You mentioned Voyager Sopris Learning, you mentioned Passport is one—that's an intervention that focuses on K to fifth-grade students that help to support those students who are on the cusp and need that extra help. But do you have any other suggestions on what districts and schools should look for?
Jon Hummell:
The other thing that I'm thinking a lot about now is we don't have a lot of data. A lot of the assessments were waived for various reasons, and I think a lot of those make sense. And so really at a time where we need the data more than ever before to measure the interrupted learning that has occurred due to COVID-19, we really don't have it. So the other piece that I would really emphasize and [that] we talk a lot about at Lexia is ideally having whatever structures of supports you need in place to be able to measure not only the loss that has occurred, but the gains that will hopefully be occurring once the program is put in place and used correctly and with fidelity. Again, it helps you diagnose the problem, but it'll also help you show that you invested the money wisely. So, that's the other piece that I would encourage folks to think about.
Pam Austin:
That's great. We were looking at providing a resource that's prescriptive and diagnostic, so I can figure out where kids are, I can see how they're growing, show growth over time. And Acadience is another example of a Voyager Sopris Learning curriculum that used to measure students where they are and to show their growth as well. Thank you. There's a lot of information out there and you alluded to this earlier about the CARES Act. What are some common misconceptions?
Jon Hummell:
I think there's a few things that I run into a lot—and this again gets pretty far down in the weeds, but the biggest misconception by far is that because the funding flows through to schools through this ESSER Fund, which is loosely based on the Title I formula, people assume that the Title I restrictions also apply to the ESSER funding, which is not true, but it's hard to prove a negative, and so we struggled with that for quite a while. Fortunately, since then, USDOE and others have come out and specifically said that in writing—that the normal Title I restrictions don't apply. So, the way that comes to fruition for us a lot of times is we'll be talking to districts about multi-year contracts, because one issue, of course, is if you're going to spend the stimulus funding to do something... Well, this is a one-time funding opportunity probably. There were three bills, but it's not going to go on forever. There will be a point at which it ends, and you'll have to decide whether to continue the program or not.
Jon Hummell:
And ideally, you want to have a program in place for a number of years [so] you can see the impact. So a multi-year contract typically is not something that's done using Title I funds, but is something that can be done using ESSER funds. Another example would be the language that Congress passed. Like I said, it's very broad and it doesn't speak much to professional development or professional learning. Really the only place where it talks about that is in regards to kind of health and safety sorts of issues, not really in terms of teacher knowledge and teacher improving practices and accelerating learning and those sorts of things.
Jon Hummell:
I've had to help folks quite a bit [to] sort of connect those dots. Again, there's other allowable uses that are very broad, that Congress did include, that PED and professional learning easily fit within. And again, USDOE has come out more recently and said, "Yes professional learning activities are allowable expenses under the CARES Act as well." So, I would say those two are really the top two misconceptions that I hear. There is a little bit of an issue out there—there's some schools that don't have a Title I population, didn't get a lot of ESSER funds, and so they're saying, "Well, my parents are being told that we have this unprecedented level of funding and we didn't get much if anything." So, that's kind of a hard conversation.
Pam Austin:
So, you mentioned the Title I funding. When I stop and think about something new and something unexpected—which is what we expect from the CARES Act, right? This is money, that's a one-time event—we know it's going to go away, but what's the first step a school district should take in order to secure the funding?
Jon Hummell:
So, those guidelines have been delivered through SEAs, through the state departments of education. Each state—and this applies to ESSER I, ESSER II, ESSER III—will send out a grant application. Most of them did webinars and other sort of informational sharing kinds of meetings. And they'll tell a district, "These are the things that you need to do by this date; submit the application." It's not a competitive grant, it's a formula grant. So, it doesn't impact... It's not like they're going to say yes or no, or you're going to get less than you expected generally. You can see, you can look at your number on a spreadsheet and know what you're going to get. But the state does play some role in releasing the funds, making them available to districts, and then the monitoring and the accounting and the reporting that always comes afterwards when you're talking about spending federal funds.
Pam Austin:
OK. So, it's the state and local district that these funds are funneled through?
Jon Hummell:
Yes.
Pam Austin:
Is there anything else that schools and districts should know about securing that funding? Anything that you left out? You have been very, very thorough, but I want to make sure we get all the tidbits from the knowledge that you've gained. Any special tips or suggestions?
Jon Hummell:
Yeah, I would just say the biggest thing is the CARES Act was over a year ago now. So, people think that it was kind of a thing of the past, but these resources are very much still out there. There's a map that USDOE has shared that shows you, by state, how much of the funds have been spent and then breaks it down into different accounts. And if you go there, you'll see a lot of states and districts still have ESSER I funds. Most states and districts still have ESSER II funds. And I think last time I looked, every state still had ESSER III funds, which was 10 times bigger than ESSER I. So, this is not something that happened in the past. The deadline for spending ESSER III, in particular, is not until September 30, 2024. So, these are going to be issues and opportunities that are out there for quite a time still.
Jon Hummell:
And so, that's why I go back to my original point: If you're not sure what's going on in your district, ask some questions and you still have an opportunity to have an impact in how these decisions are made. And like I said, five years from now, there's going to be a newspaper story—fair or not—that's questioning how somebody spent some of these funds, and it's just inevitable. It's the way the world works. And you want to be able to tell a good story and show some good outcomes for your kiddos and your teachers. And so, I just encourage people to be very thoughtful as they continue to make these big decisions.
Pam Austin:
All right. Thank you, Jon. Well, finally, if you could wave a magic wand and change anything in the world of education, what would you change and why?
Jon Hummell:
I'm going to be a little bit realistic, because that's such a big question. But my favorite thing I did in the governor's office was that we said that if you wanted to take a technical education program course in a higher-ed environment and it was a high-need area for the state while you were in a high school, that the state would pay for it, so it would be completely free. And what we saw from that was that kids—some of which were going to go on to four-year universities, some of which weren't—were leaving high school with welding certifications, CNA certifications, other types of certifications that immediately put them into the middle class in the state. And so, if I had one wish, it would be... I don't get to tell that story very often because we're so focused on literacy at Voyager Sopris and Lexia, but if I had one thing to do would be to take that program nationwide.
Pam Austin:
Oh, I love it. I love the idea. Well, you know what? This could be the seed that's planted, Jon. It could be something that grows from just you mentioning this story. Thank you.
Jon Hummell:
That would be great.
Pam Austin:
So, Mr. Hummell, it's been a pleasure visiting with you. Tell us how we can learn more about you and follow you on social media as well, and how we can learn more about the products you suggested today.
Jon Hummell:
Yeah, so, I prefer to use LinkedIn. So just look me up: Jon, J-O-N, Hummell, H-U-M-M-E-L-L, on LinkedIn. I try to fairly regularly post some blogs and other content on there to share with thoughts similar to what I've described today. So really that's the best place. And, of course, Lexia and Voyager Sopris both have websites that you can look up Passport and the other programs that we have available and to get you in touch with the right person in your area.
Pam Austin:
All right. Thank you again, Jon.
Jon Hummell:
Thank you, Pam.
Pam Austin:
This is Pam Austin, bringing you the best thought leaders in education directly to you.
Announcer:
This has been an EDVIEW 360 podcast produced by Voyager Sopris Learning. For additional thought-provoking discussions, sign up for our blog, webinar, and podcast series at voyagersopris.com/podcast. If you enjoyed the show, we'd love a five-star review wherever you listen to podcasts and to help other people like you find our show. Thank you.