Back to School: The Need for Independent Reading Practice
Updated on
August 19, 2021
I have often heard third grade described as the year students shift from learning to read to reading to learn. And while there is accuracy to that statement, I have found that third grade feels more like the year we juggle between supporting students who are still learning to read and engaging those who are reading to learn. According to EAB's 2019 report Narrowing the Third-Grade Reading Gap, "75% of students who do not read proficiently by third grade never reach reading proficiency in future grades." This "deadline" adds pressure and importance to this third-grade juggling act.
As a third-grade classroom teacher, I have experienced the challenges that come with third-grade students who span the continuum of literacy needs. Small-group instruction and independent reading practice are two instructional tools I use in my own classroom to provide the differentiated instruction my students need each year.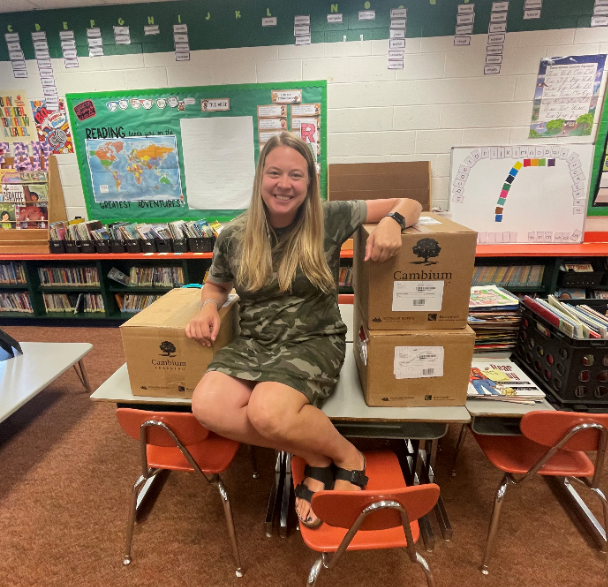 Before I can begin to provide small-group instruction, I need to have a plan that is based on student need. To begin, I use screening assessments to identify students who are not meeting grade-level benchmarks. In my own district, we use Acadience® Reading as our screening tool. A review of student data from this screener helps me decide which students may need additional diagnostic assessments, and from there, I can plan small instructional groups based on student need. Assessment data is the fuel that should drive our instructional plans for all students.
Once I have grouped my students based on similar needs, I can choose the appropriate plan of instruction for each group. Some groups will need more intensive Tier 2 and Tier 3 interventions that focus on foundational word-recognition skills while also supporting their language comprehension. These are my students who are still learning to read. I also like to provide additional practice and enrichment to my on- and above-grade-level students in smaller groups. These third-grade students need opportunities to practice and advance their language and reading comprehension skills. These are my students who are reading to learn.
It is in the intervention decisions, however, that I feel the pressure to meet the third-grade "deadline" I mentioned earlier. Options for interventions are seemingly endless nowadays but it's important to be both critical of the program's alignment to the science of reading and thoughtful about the program's alignment to your students' needs. For my students who are below grade level, I need an intervention that focuses on explicit and systematic instruction in foundational reading skills.
I am excited to incorporate the Voyager Passport® K-5 literacy intervention program into my intervention plan this year. I know I will have students in my classroom who are about a year or two below grade level who need support outside of the core curriculum. These students will need research-based, systematic, and explicit instruction to accelerate their learning before the end of the year. Voyager Passport checks all these boxes for me and I am eager to use this comprehensive program in my own classroom.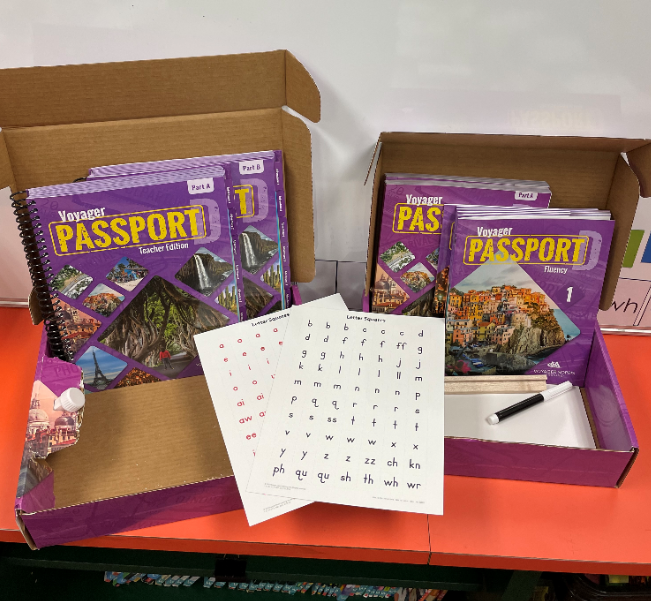 But planning small-group instruction is only one piece of the puzzle. There is also the question of what students will do when they are not meeting with the teacher during their small-group time. How will the classroom be managed so students' independent practice is purposeful and meaningful? How can we create opportunities for our students to use their new and improving skills on their own in an authentic way?
Reading Rangers, now included with Voyager Passport, is one answer to these questions. Reading Rangers is online practice in essential skills of reading instruction that is designed to be done independently by students. Furthermore, it is tailored to each student so they are practicing the exact skills they need. Through engaging and motivating activities, students are immersed in meaningful practice while I focus on delivering differentiated small-group instruction. I can feel confident that my students are still engaged in activities connected to their literacy needs.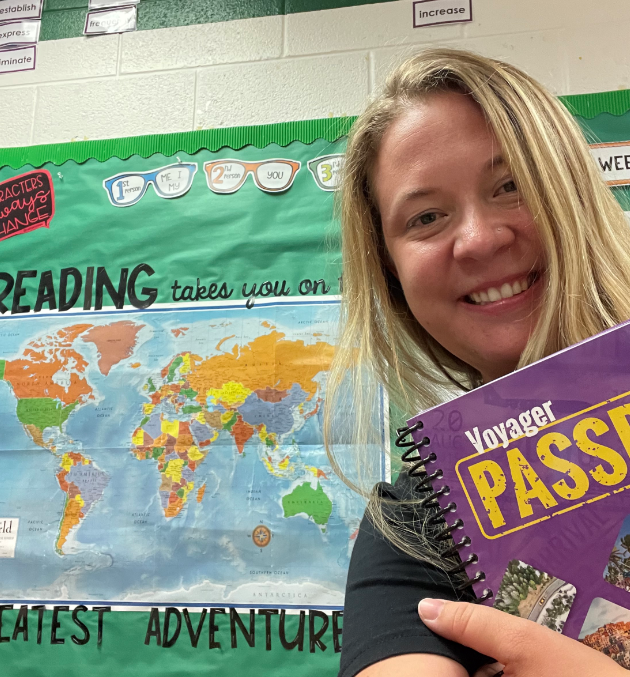 As my school year begins and I get to know my students as readers, I am excited to have Voyager Passport and Reading Rangers in my toolbelt. I invite you to join me on this journey! I will be sharing how I use both programs in my classroom throughout the year. Be on the lookout for a future blog post and webinar, and follow along with me on my social media accounts.

Learn More About Voyager Passport
Learn More About Reading Rangers
References:
Talbot, P. (Ed.). (2020, June 4).Narrowing the Third-grade Reading gap research brief. EAB.