How To Choose a Reading Program for Kindergarten Students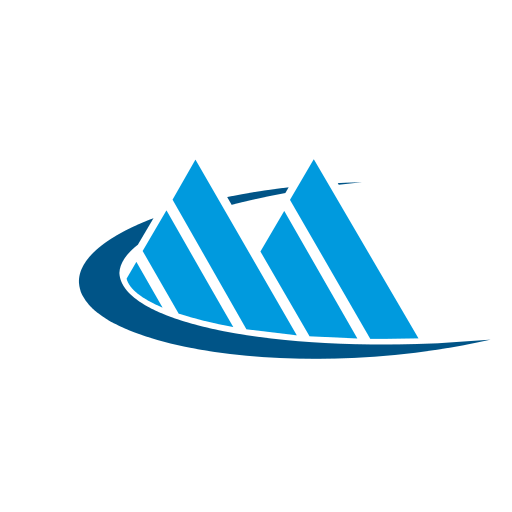 Written by
Voyager Sopris Learning
Updated on
November 4, 2022
Choosing an early reading program is a significant decision that will have a lasting impact on your students' lives. With so many options claiming to provide the best results, how can kindergarten teachers feel confident their choices are right for their classes?
When it comes to choosing the best reading program for kindergarten students, there are definitely some questions and concerns to consider. Kindergarten is a new, exciting, and potentially overwhelming moment in a child's life. It is the beginning of their academic journey in school, and it carries a lot of weight when it comes to developing foundational skills that will be used for years to come. Without a strong foundation, future learning has the potential to falter.
What Should a 5 Year Old Be Reading?
When working with kindergarten students who are on the cusp of their first real educational experiences, it can be complex to consider their starting points. At this age, children should begin to identify letters, match letters to their sounds, and recognize a few vocabulary words. Some students will begin kindergarten with more experience than others, but all young learners can benefit from an effective and well-implemented reading program. A well-rounded program will have lessons on vocabulary, reading comprehension, literature, writing, listening, speaking, and more. While this list may seem rigorous for such a young age, it is necessary for the skill development for future success.
5 Characteristics of Highly Effective Reading Programs
Highly effective reading programs are hallmarked by a few key characteristics. When choosing a reading program, look for one that does the following:
Basing curriculum in recent research ( science of reading)—Many recent studies about reading and language present data that should be utilized in literacy programs. Literacy levels in some programs may be lower because these online tools do not apply the scientific findings to how we teach reading.
Providing explicit, systematic reading instruction—Teaching clear, direct steps is important when creating a foundation for young children. Following an organized and consistent method is also vital to provide structure for student learning. (See Dr. Anita Archer's respected book, "Explicit Instruction: Effective and Efficient Teaching")
Providing accessibility for students with reading disabilities—Not all reading programs have always been equal for all readers. Therefore, know the best programs ensure the ability to assist readers with additional strategies or resources.
Employing a variety of methods to teach reading—Since there will likely be a variety of learning styles in a classroom, there should also be an array of how reading is taught. Good reading programs will involve visual, auditory, and kinesthetic strategies.
Continuously re-evaluating and training—Some of the best teaching programs have a strong awareness of what is working for students and what isn't. Evaluating, re-evaluating, and reteaching will help ensure students are understanding.
Before Selecting a Reading Program
Ask yourself a few questions as you look at different programs:
Is it research-based?
Is it grade-level appropriate?
Does this follow Structured Literacy to support all children, including those with disabilities?
Does it provide comprehensive instruction for students in the five key areas of phonemic awareness, phonics, fluency, vocabulary, and comprehension?
Can it effectively grasp the students' attention?
Does your classroom have the necessary technology available to support this reading program?
Does this reading program provide assessments to measure student progress?
You'll also want to look at your particular student population. Are there common needs among your students that will be addressed by this particular curriculum? For instance, if you're in a low-income area where many parents with children don't have access to preschool, you might choose a different program than a teacher in an area where most kindergarten students learn letters and phonemes before starting kindergarten.
Research-Based Programs
Research into the science of reading has changed the educational landscape and is making more of a case for research-based programs again.
The Importance of Structured Literacy
Structured Literacy is a very explicit and systematic approach to learning basic literacy skills. Its main purpose is to teach students decoding and language comprehension in conjunction with each other while incorporating reading comprehension.
Comprehensive Instruction in Key Reading Skills
There are 5 big ideas necessary for effective reading instruction. Experts agree these five concepts are essential when it comes to establishing reading programs for kindergarten students.
Phonemic Awareness—This is the ability to break words into their smaller phonemes. Instruction for students on this topic helps them with their future reading and writing one day.
Alphabetic Principle—This involves a basic understanding of letters and sounds as well as an ability to phonologically recode some words based on the relationships between letters and their phonemes.
Fluency with Text—Even though fluency is technically the seemingly "automatic" reading without any noticeable effort, it is still a fundamental skill that needs more conscious instruction in the classroom.
Vocabulary—The ability to identify and define new words while reading a sentence is a skill that is crucial during the early stages.
Comprehension—To accurately understand written material, students need to be able to decode what they read; make connections between what they read and what they already know; and think deeply about what they have read. Comprehension is the understanding and interpretation of what is read.
Technology Required
While technology is not necessarily required for classroom teachers to teach reading, there are different programs that may use different technology to enhance reading programs. For example, Voyager Sopris Learning's' Reading Rangers is an online reading support program that provides foundational reading skills through meaningful online practice.
The technology offers students an online reading program with an environment that is fun, structured, and detailed. Technology can also produce helpful reports that give teachers and parents crucial data showing how students are performing. Nothing can truly replace the immersive experience of an age-appropriate book in a student's hands, but technology can definitely contribute to learning in positive ways and prepare students for success in a technology-driven world.
Progress Assessments
Continual assessment is vital to understanding whether the chosen curriculum is effective or needs improvement. Additionally, it is worth mentioning that response to intervention requires continual assessment of students to identify whether a student may have a reading disability.
Considering Your Student Population
Different student populations might respond better to particular reading programs. Each new incoming class of students is filled with not only unique individual learners, but also an overall unique class of learners as well. One of the most important parts of teaching—and also the most challenging—is ensuring every student is successful.
Definitions of success may vary based on each student's skills and abilities, and it is this potentially differentiated student population that can present a challenge for teachers trying to implement a reading plan that meets everyone's needs. Laws like ESSA, the 2015 Every Student Succeeds Act, are helping make sure students are receiving programs and interventions that are strongly "evidence-based."
Resources To Support Your Search
Some universities and organizations have evaluated multiple programs to help teachers choose the best reading material options for their classrooms. These include the Oregon Reading First Center and the Florida Center for Reading Research.
Researchers at the University of Oregon studied the National Reading Panel's 5 big ideas in beginning reading to suggest curriculum resources that are effective and research-based. When deciding on reading programs, the researchers recommend basing choices on evidence versus ideology.
Similarly, Florida State University researchers break down the Reading Program Repository into specific categories to offer a collection of reading programs that will meet the needs of a variety of student populations. With skills like alphabetics, comprehension, reading achievement, and reading fluency, teachers can review evidence from each program as well as see recommendations for student population, grade levels, and time frame suggestions.
Voyager Sopris Learning® Has Reading Intervention or Practice Programs for Every Grade Level
Voyager Sopris Learning's reading programs, like Voyager Passport® and Reading Rangers, are designed with a wide range of techniques based on the science of reading to help educators effectively instruct young readers. Let us help you find the program that is right for you and your students.