Reading Interventions for Students Struggling to Read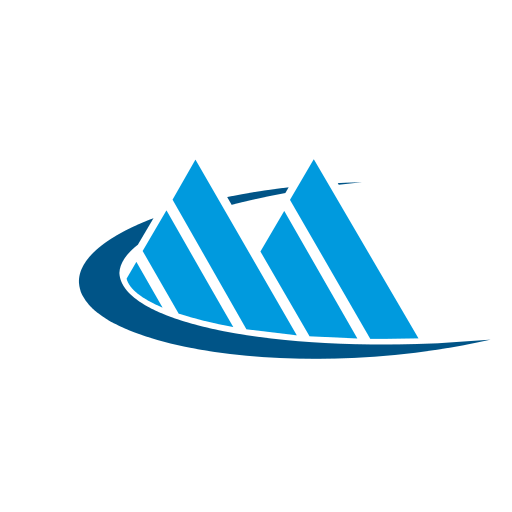 Written by
Voyager Sopris Learning
Updated on
December 29, 2022
There is an unfortunate reality that educators must face when it comes to reading fluency, and that is the high number of challenges children face when learning to read. According to the National Assessment of Educational Progress (NAEP), in 2022, the average fourth-grade math score decreased by 5 points to its lowest level since 2005. The average eighth-grade math score decreased by 8 points to its lowest level since 2003. This high percentage of students reading below proficiency levels could be due to many factors. Students may encounter many different reading difficulties, such as basic challenges like text comprehension and decoding. In addition, some may be struggling due to deficits or learning disabilities like dyslexia. The number of reading problems students may face in the classroom can be overwhelming, but the good news is there are a number of techniques to help struggling readers with reading interventions. Here, we'll cover the basics of reading comprehension and why it is important before detailing some different intervention strategies that can boost skills and get students on the right reading level.
Reading Comprehension
Reading comprehension is the idea of understanding what you are reading. It relies on two interconnected abilities: word reading and language comprehension. When it comes to literacy instruction, these two reading skills must both be taught because, while they go hand in hand, they do not necessarily always happen at the same time. Some students are able to read words on a page, but they are not grasping what those words mean. Others can understand a story being read out loud to them, but may not be able to read the words on the pages themselves.
Reading comprehension is important because it is a foundational skill that has a lifelong impact. When discussing the importance of reading comprehension, the Oxford University Press stated, "Good comprehension is vital if reading is to have a purpose, if a reader is to engage with and learn from a text, and, ultimately, if a reader is to enjoy what they're reading." Reading comprehension is so much more than just a reading level or a fluency score. It is about purpose, engagement, learning, and enjoyment.
When students begin to struggle with reading comprehension, reading interventions should be implemented as soon as possible. When it comes to teaching reading comprehension, it is important to implement an evidence-based curriculum that provides opportunities to teach comprehension skills routinely and across various reading levels.
Word Reading
For a student to become fluent in word reading, they must be taught skills relating to phonological awareness, phonics and decoding, and automatic word recognition. These three elements are foundational when it comes to reading instruction, and automatic word recognition is vital for reading fluency. According to the Massachusetts Department of Elementary and Secondary Education, "By promoting long-term memory of words, teachers can help students rapidly improve their fluency in increasingly complex texts."
Language Comprehension
Language comprehension is a building block of reading comprehension. It has to do with a student's ability to understand different parts of a language, whether it is written or spoken. Children begin learning language comprehension from a very early age simply by interacting with people around them. This may look like simple conversations with family members or reading a book with someone. Children will begin to recognize sounds, letters, words, and phrases before eventually moving on to bigger comprehension concepts later down the road. When reading text, readers with good language comprehension will use deliberate, problem-solving thought processes to infer meaning from the text.
Why Is Reading Comprehension Important?
It goes without saying that teaching reading comprehension is important, but it is especially important for early childhood education learners. Reading comprehension is quite literally a fundamental building component for learning, whether it is in language arts or math.
There are many different reading strategies that can help enhance comprehension and therefore promote more independent reading. The Alabama Cooperative Extension System suggests comprehension strategies that include predicting, activating connections to prior knowledge, visualizing, and summarizing. Reading instruction and reading intervention must involve these key elements to lay the framework that will help students' reading skills throughout each stage of development.
Reading comprehension will not only help students with the rest of their educational career, but it will also continue to help them as they progress into the real world beyond school. The article "What Is the Importance of Reading Comprehension After School?" concludes with an eloquent statement about the importance of reading comprehension: "​​The importance of comprehension is what makes us advocates for ourselves and our families. Being able to read and understand through communication empowers us to make decisions in our lives. The brain is an amazing part of our bodies and our lives. Without this command center of our bodies, we would have no way to interact with others and lead amazing lives."
Reading Comprehensions Among Year Levels
We all know there are different grade levels, but there also are specific reading levels as well that have their own set of standards and measurements attached to them. Students from different grade or year levels have different reading comprehensions, and it is important to note, especially when teaching a language, that their capacity to read is due to their age or year level.
There are several different types of leveling systems most often used. Guided reading levels often classify their categories from A to Z based on elements like repetition, word count, sentence length, complexity, illustrations, and so on. Developmental Reading Assessments use a scale from 1 to 80 that starts with a reading test of fluency, accuracy, and comprehension before matching students with the appropriate level. Lexile® measurements use a score from OL to 2000L that pairs students with books based on a school or statewide assessment. Accelerated Reader Levels are determined by an online test on books that assesses students' reading comprehension and awards them points based on their performance.
Each grade level usually has a suggested "score" or "target range" for each of the leveling systems mentioned above. Every grade level will likely have a wide range of reading skills within one single classroom. Some students may have reading fluency that exceeds their grade level, while others may face reading problems that cause them to fall behind. For example, in third grade, students should be reading on a guided reading level of somewhere between Q and Y and a Lexile measurement of somewhere between 700 and 999. However, if a student scores a 250 on a Lexile measurement, then they are technically on a first-grade reading level. If reading assessment results come back with a low score like this, teachers may then begin to determine what reading difficulties are present to meet student needs.
If students begin to fall behind, more challenges will come later. According to the study "Reading Comprehension Level Among Intermediate Learners," research was cited that "claimed that those young learners who have not attained proficiency in reading according to their level by grade 4 are most likely the ones who would experience academic problems in high school and college." Because of this, researchers looked deeper into some of the different demographics of students and how they affected students' reading comprehension when it came to oral and silent reading. Ultimately, they found a "significant relationship between the levels of comprehension in silent reading and oral reading and the respondents' [socioeconomic status], age, and parental involvement." Using reading interventions to address reading comprehension problems sooner can have better long-lasting effects down the road into college and beyond.
What Are Reading Interventions?
Reading interventions are programs or curricula that involve explicit instruction and supportive scaffolding in a more targeted and direct approach to reading. Most reading intervention programs focus on breaking down the five essential components of reading: phonological and phonemic awareness, phonics, vocabulary, comprehension, and fluency. These types of exercises are extremely important for the learning process. It is vital to carry them out early. Studies show that earlier intervention is often better, responding to the problem sooner before it begins to compound on itself.
The main goal of reading interventions is to intervene when reading problems occur and use strategic and intentional teaching to get students back to their targeted reading goal. There are usually tiers for how intensive the intervention will be, which is determined by reading assessments. Interventions typically focus on the basic components of reading, which can then be subsequently broken down into other skills. Teachers will use results from assessments and progress monitoring to make informed decisions about which activities, strategies, and practices to implement.
The Best Reading Intervention Practices
While there is not one specific best reading intervention practice, there are several practices for reading interventions that have proven to be highly successful in the classroom. Some of these include reading interventions such as scaffolding, shaping, and connecting to their prior knowledge.
One of the biggest challenges when it comes to choosing the best reading intervention strategy is figuring out how to accurately evaluate the reading requirements of each student. Students will first go through a screening process to assess their reading skills and abilities. Next, finding a good evidence-based curriculum with quality reading assessments is important for the whole classroom. Remember that reading intervention is more of an evolving process and not just one particular practice. This can help keep the focus on the growth of the student. The best reading intervention practices are the ones that continually evaluate and adjust as needed to ensure the instructional practices being implemented are beneficial.
Five Reading Interventions for Struggling Students
There is a science of reading, and teachers must feel confident in their literacy instruction to best serve their students. There are many different ways to teach reading skills, both when it comes to instruction and to intervention. Reading instruction and reading intervention should operate like two sides of the same coin. Some of the skills and strategies may overlap, but reading interventions will have more of a specialized goal.
There are a few general strategies that work better for teaching literacy skills within intensive intervention versus whole-class instruction. For example, interventions are often more successful in small groups rather than large group instruction since it allows for more direct instruction to occur.
The list goes on and on for activities, and more reading intervention strategies are being developed and used in the classroom. Here are five reading interventions that can help students who may be struggling with reading.
Oral Reading
The practice of reading aloud might be one of the first a child experiences. Before school even begins, many children will read books out loud with their family. This practice of oral reading is not only traditional in the home, but it is useful in the classroom. When a student hears something read to them, it can help them with their comprehension. When a student reads aloud themselves, it can improve their fluency.
Worksheets
Offering students worksheets that can help them visually and physically organize their thoughts on paper can actually help with reading comprehension skills. Give students a "reader's toolbox" of "tools" or graphic organizers that can help them with a variety of skills before, during, and after reading.
Letter Sounds
One of the reading skills that begins in kindergarten is the ability to recognize and produce letter sounds. Each time an instructional skill takes place, that means the need for intervention is possible, too. If students cannot appropriately recognize the letters and sounds of the alphabet, then intervention in kindergarten may need to take place.
Phonics
Phonics skills are one of the most foundational parts of reading. Phonological awareness and phonemic awareness involve knowing the relationship between letters, sounds, and words. Interventions surrounding phonics can range from finding phonics programs for different reading levels to incorporating simple phonemic awareness activities into daily instruction, such as rhyming words together or playing I-spy with a certain sound or letter.
Handwriting
There is a strong connection between handwriting, reading, and writing. Studies have shown handwriting instruction helps improve students' alphabet awareness and overall language development, which is not only important in writing but also in reading.
Conclusion
Because reading comprehension is so important in early childhood education, early reading intervention is also important for educators to be mindful of because of the huge impact it can have on reading fluency down the road. Voyager Sopris Learning® offers a variety of science-aligned reading programs developed to help teach reading skills to students who may face reading difficulties. Reading is a complex skill that must be nurtured and developed. Our programs and solutions offer reading strategies that have the research and results to make teachers confident in the classroom.