Reading Comprehension Strategies To Support Struggling Students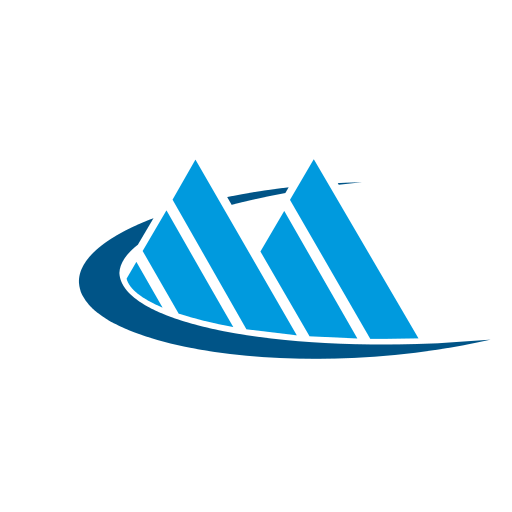 Written by
Voyager Sopris Learning
Updated on
September 21, 2022
As more research is being disclosed about how the human brain learns to read, it creates new opportunities for diverse teaching strategies. These new methods emerging are proven to be more effective for struggling readers.
What Is Reading Comprehension?
Ultimately, comprehension is the purpose of reading. Reading comprehension describes a student's ability to understand the text they are reading. It is much more than simply being able to sound out the words. Instead, it is about students understanding the meaning behind what they are reading.
The Science of Reading Comprehension
Reading comprehension used to be taught with methods based on observations of effectiveness, but today, there are a variety of "effective" ways to teach comprehension. Research confirms there is a science of reading comprehension. Instead of focusing on isolated skills, like identifying words and finding main ideas, reading comprehension involves:
Strong foundational reading skills
The ability to switch between letters and sounds of words and their meaning
Morphological awareness (attention to roots, prefixes, compounds, etc.)
Reading fluency
How Can Teachers Provide Adequate Comprehension Instruction?
In some cases, a student's struggles with reading comprehension indicate a lack of foundational reading skills like phonemic awareness, phonics, and phonological awareness. In these cases, it is important to focus less on comprehension strategies and more on developing these essential skills first.
Science shows a few key items to keep in mind:
Comprehension should be taught simultaneously with foundational skills. Don't wait for perfect foundational skills before focusing on comprehension. The two can work together hand in hand. For example, this is especially important for English Language Learners. They are likely to be working on foundational skills alongside their comprehension skills.
Text structure instruction is important. Different types of texts, such as fiction and nonfiction, will involve different types of comprehension questions that need to be taught. For example, fiction stories involve the need to comprehend characters, setting, plot, conflict, and theme. On the other hand, nonfiction texts are more focused on main ideas or smaller details.
Engaging with texts can help boost comprehension. There are a number of ways for students to interact with texts. The most basic way is just reading a "high volume." In other words, the more you read, the better you will become at reading. Another way to support comprehension is by discussing and analyzing texts. And lastly, writing about what you read naturally deepens your understanding of a specific text.
Research shows it is important to provide explicit instruction in reading comprehension strategies.
Some ways to ensure explicit instruction include:
Direct explanation of the strategy, including why it works and when to use it
Modeling the strategy by showing an example
Guided practice of the strategy to help students apply it themselves
Application, or practice of the strategy, until students are comfortable using it independently
Key Reading Comprehension Strategies
These strategies can help improve student comprehension:
Using Background Knowledge
Good readers connect their background knowledge to what they read, which helps them to comprehend the text. This is why reading a high volume can help students. The more they read, the more background knowledge they will be exposed to. Also, students who read more, typically have a higher reading fluency.
Asking Questions
Students should ask themselves questions as they read to determine whether they understand what they are reading. This can look like identifying the main ideas, summarizing, or going back to words they didn't understand. Students can even write down their questions on the text as they read to discuss during the next class.
Making Predictions and Inferences
This skill of predicting and inferencing helps readers evaluate what is not spelled out by the author in the text. It provides a richer understanding of the text. Predictions highlight the ability to guess what will happen next, while inferencing encourages students to determine what the author meant. Both have readers activate their background knowledge and go deeper than what is simply presented on the page.
Summarizing
Summarization is an essential skill for comprehension. It not only helps readers identify the main idea of a text, but it also helps them understand the deeper meaning by connecting the beginning of the reading with the conclusion. Tools like the K-W-L technique engage background knowledge, encourage predictions, and end with summarization to help boost comprehension.
Visualizing
Research shows using visualization techniques can better help readers recall what they read, especially in narrative and expository texts. This is an important reading comprehension strategy for more visual learners. For example, allowing students to create some visuals before reading can help them predict, focus, and comprehend while reading.
Here are a couple of ways to incorporate visualization in the classroom: Give students a list of teacher-selected words from a text before reading and have students make a collage for what they think the text is about. Or, have students choose their own set of words while reading and have students make a collage that summarizes what they read and learned.
Comprehension Monitoring
The most effective readers know when they do and don't understand something they have read. If they don't understand, they may look up words they don't know, ask questions, or re-read. In contrast, readers who struggle with comprehension are more likely to just push through. Redirecting oneself while reading is intuitive for many students, but it can be helpful for teachers to provide explicit instruction about how to improve comprehension, as well as how to think about thinking.
This idea of "thinking about thinking" is called metacognition, and it is an important part of reading comprehension. All of these reading comprehension strategies are really meant to empower students to have control over their reading, thinking, and learning. There truly is a reading science that involves foundational skills and fluency, literacy and language, and—of course—thinking and comprehending.
If Your Students Need Support With Reading Comprehension, Voyager Sopris Learning Programs Can Help
Voyager Sopris Learning® is proud to have a multitude of programs that help boost reading comprehension. From reading intervention programs like Voyager Passport® to intensive literacy instruction like LANGUAGE! Live®, reading comprehension doesn't have to be something that is seen as a challenge or roadblock. Instead, it can be viewed as an opportunity to explore more strategies and specialized instruction that can turn struggling readers into successful learners.