Dialogic Reading in the Classroom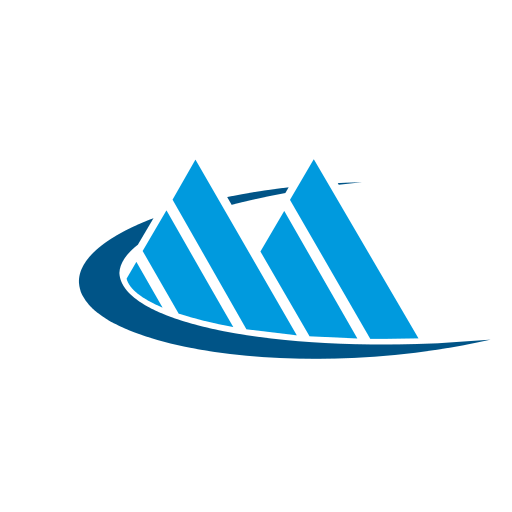 Written by
Voyager Sopris Learning
Updated on
August 16, 2022
Dialogic reading has been shown to boost students' vocabulary, comprehension, critical thinking, and oral language skills. Traditional teacher-centered methods may involve teachers reading to a group of students in a circle at the teacher's feet. Dialogic reading, however, is more student-centered and encourages students to actively engage in a discussion around the book being read. It gives students the opportunity to play a more active role in the reading process which helps them to retain what they are learning in a more meaningful and long-lasting way.
What Is Dialogic Reading?
Dialogic reading is a child-focused method of reading aloud that encourages children to discuss the book as it is read. This technique of teaching can and should be used with students at an early age, and can be used both in the classroom and at home. Adults interactively performing dialogic reading should follow the PEER technique:
Prompt the child to say something about the book
Evaluate their response
Expand on the response by providing your own thoughts or rephrasing theirs
Repeat the prompt.
For example, a parent might ask a toddler,
Prompt: "What does the cow say?"
Evaluate: "That's right,"
Expand: "The cow says 'moo.'"
Repeat: "Can you say 'moo'?"


Determining Prompts with the CROWD Method
There are 5 types of effective prompts in dialogic reading:
Completion — Commonly referred to as "fill-in-the-blank" type questions, completion prompts can be good for familiar sounds or rhyming phrases. These are especially good for rhyming books with younger children.
Recall — To encourage children to think about what they have already read in the book is considered a recall prompt. This helps a child's reading comprehension both now and down the road.
Open-ended —These prompts emphasize attention to detail and creativity by encouraging children to describe the page being read. Open-ended questions are good to use with books with rich illustrations. They will help students begin to pay closer attention to both large and small details.
Wh___ -— The standard "who, what, where, when, why, or how" questions help teach vocabulary. These prompts will help students identify the main elements of a story and can help teach them new vocabulary as they come in contact with new words.
Distancing — When teachers aim to connect the book with the child's lived experience it's considered a distancing prompt. While this might be the hardest type of question for children to answer, it might also arguably be the most important type of question. As students make connections between their learning and their lives, they will often experience a deeper, more meaningful, and longer-lasting lesson.
What types of books are preferred for dialogic reading?
Dialogic reading most often takes place in elementary classrooms, but is not limited to younger students and can be used in older classrooms as well.

With that in mind, here are a few key elements to consider when selecting a good book for dialogic reading:
Illustrations – Illustrations will help younger students be able to explain with their words what they see on the page. Many of the words they use may already appear in the book. The more detailed the images, the better.
Limited text – Books with limited text can be less overwhelming for beginner readers.
Repetition – Finding a book that has some repetition will allow readers to begin to see patterns and make connections.
Predictability – Books with predictable elements will help students with reading skills like cause and effect, foreshadowing, and general excitement about what comes next.
With that said, the success of dialogic reading is also determined by the conversational ability of the adult actually creating the dialogue. Any book can be engaging and relevant to a student's life but teachers have to be intentional with how they create a discussion that's valuable to students so they actually retain the information.
Who Can Benefit From Dialogic Reading?
Dialogic reading isn't just for children reading picture books. It can benefit students at all levels as they increase comprehension, vocabulary, and narrative skills. In elementary school, students may engage in conversations about illustrations or images found in picture books, describing what they see on the page. In middle school, conversations might begin to shift to characters and settings that students may imagine, asking them to describe what they see in their heads. In high school, discussions should deepen to concepts like theme or character development, with students describing their analysis as well as their comprehension.
Here are some different distancing prompts that can be used with different ages to spark discussion:
Elementary school prompt after reading Frog and Toad: Have you seen frogs or toads in your yard?
Middle school prompt after reading Wonder: Have you seen bullying in your school?
High school prompt after reading Frankenstein: Have you seen prejudice in your society?
Dialogic reading is beneficial for any student at any educational level, as well as any regional or socioeconomic background. This method has been used across the country in a variety of different learning settings, and all have seen success. There is an opportunity for meaningful learning wherever there is an adult willing to have a simple conversation with a child around a book. While the books may cost money, the conversations around those books are often priceless and will have a lasting impact that exceeds any price tag.
Not only will students benefit from dialogic reading as it develops their reading comprehension and literacy skills, but parents and families will benefit as well. While the conversation may center around a book in the classroom with a teacher, the conversations at home may center around the dinner table with friends and family. We often talk about how the lessons we learn in literature can be applicable to our lives, but the strategies we use to approach learning can also be used in our daily lives as well. Whether that is comprehension and conversation skills learned from the English classroom, problem-solving skills from math lessons, or a better understanding of the natural world around us from a science lab — it all adds up to how we interact in our daily lives.
How Can Teachers Encourage Dialogic Reading in the Classroom?
The truth of the matter is, dialogic reading is a technique that needs to be taught in every classroom. The fancy name may sound a bit overwhelming or elevated at first, but it really is a simple, effective method of helping students improve their literacy. Unfortunately, with the recent amount of distance or remote learning, students have likely lacked some of the vital conversation and collaboration skills that are beneficial in learning. There is a science to learning that cannot necessarily be completed independently behind a computer screen. Therefore, the science of reading is one that teachers need to focus on in order to fill in any gaps within student learning and help get them back to grade-level proficiency.
If Your Students Need Literacy Support, Voyager Sopris Learning Can Help
Voyager Sopris Learning offers literacy programs for every grade level, including our LANGUAGE! Live® program, Voyager Passport ® program, and Reading Rangers.