Step Up to Writing Implementation
Licenses to the Step Up to Writing® Online Teacher Resources are delivered to and managed through eLibrary, a lightweight online bookshelf and license management system for Voyager Sopris programs that don't require students to be rostered.
1. Using your Start-Up Email, log into eLibrary
If you purchased Step Up to Writing directly, you likely received an email shortly after purchase, which included a username and password.
Enter your username and password from the e-mail
If Step Up to Writing was purchased for you, you should have received an email with "Step Up to Writing Online Teacher Resources" in the subject line.
Follow the click here link within the email
If you have an eLibrary or VPORT® account, enter your username and password
If you don't have an eLibrary or VPORT account, create an account, then log in
Start-Up Emails come from donotreply@voyagersopris.com. They can sometimes end up in Spam/Junk folders.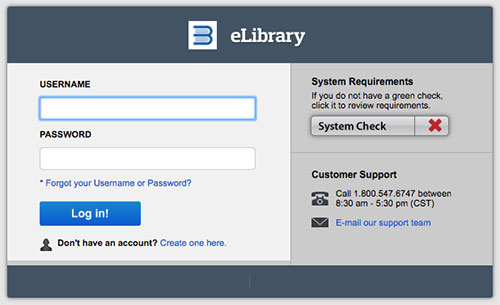 2. Add items to your Bookshelf or Give to others
To enable access to Online Teacher Resources for yourself, select Add to Bookshelf. If you need to distribute licenses to others, select Give, then use the tool on the left to send license-embedded emails to end users.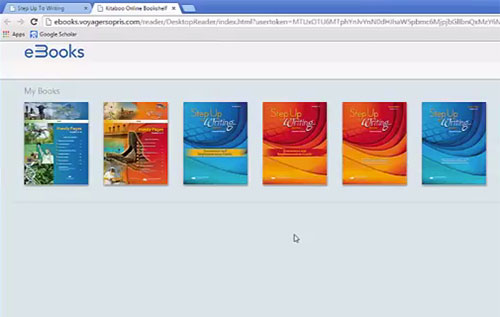 3. Access the Online Teacher Resources
Once added to your Bookshelf, Online Teacher Resources can be accessed from the Bookshelf or by logging in at www.stepuptowriting.com.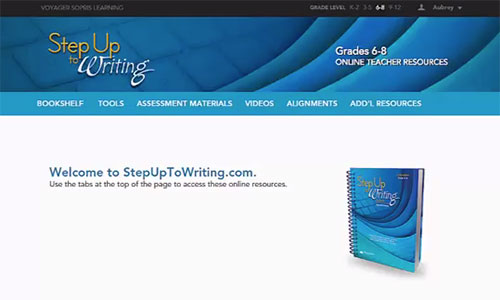 4. Contact Voyager Sopris Support
Call your Voyager Sopris Learning® support team with technical or content questions: 800.547.6747 or email support@voyagersopris.com.