Vmath's instructional support develops confident, independent math learners.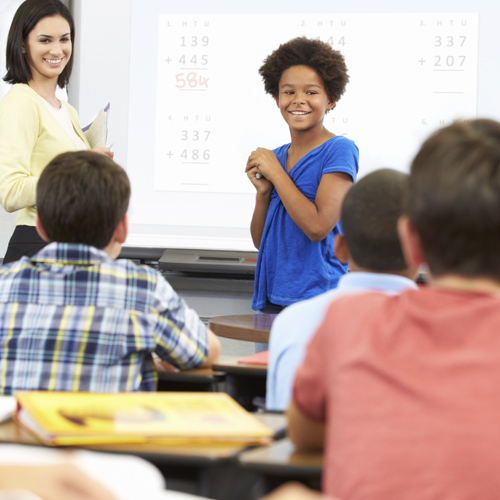 Explicit Instruction and Conceptual Development:
Modeling and examples for problem solving
Step-by-step instructions
Reinforcement of core math instruction
Concepts built by teachers for each day's singular objective
Problem Solving and Communication
Students talk through the decisions they make and steps they take
Students are provided an opportunity to "show what they know"
Students communicate the day's lesson and apply those skills appropriately
Proven Results
Vmath is strongly rooted in research and has been independently validated in school districts around the country. A study from a Three-Year Cohort (2009-2012) with students in grades 2-8 in 262 school districts from 42 schools shows that students enrolled in Vmath increased their overall proficiency as measured by the Progress Assessments. The Progress Assessments indicate students' optimal learning range and monitor progress toward grade-level goals. The Progress Assessments yield a Quantile score based on the Quantile Framework® for Mathematics.